Witch hazel is one of those products that can be used for seemingly everything. Have a bug bite? Witch hazel. Dealing with a honking zit? Witch hazel. Skin looking mad oily? Throw some witch hazel on it. Seriously, if you don't have this ingredient stocked up in your bathroom, you're truly missing out.
Witch hazel, a botanical extract, is a natural skin healer and cleanser. "The twigs and bark of the plant contain therapeutic constituents that, when extracted and distilled, create the clear, fragrant, natural astringent that has been known for generations as a natural skin care solution," says New York-based dermatologist Dendy Engelman, MD.
According to David E. Bank, MD, a dermatologist based in Mount Kisco, New York, witch hazel is also great because it can be used on all skin types. Just don't go crazy with the stuff: In excess, it can strip the skin of moisture, which is why some dermatologists don't recommend it to their patients at all. The bottom line here is that you should listen to your skin and adjust accordingly.
Witch hazel has tons of benefits for your skin.
If you're thinking of adding a witch hazel-based product to your skincare routine, read on to catch a few things you need to know about the ingredient, according to experts.
How do you know what kind of witch hazel is best for your skin?

ICYMI, witch hazel can be found in all kinds of products whether they be toners, astringents, serums, cleansers, and more. That said, given that there are so many products out there, how do you know which form of witch hazel is best for your skin?
"The best type and quality of witch hazel is also known as hamamelis virginiana," explains Rachel Roff, esthetician, founder and CEO of Urban Skin Rx. "Witch hazel is a great toner, but I advise only using an alcohol-free or low alcohol formula."
Just using any product with witch hazel as an ingredient won't magically give you a blemish-free, glowing complexion. You've got to pick a formula with a witch hazel combo that actually suits your skin type if you want the best results.
For those of you with sensitive skin, it's ideal to choose a witch hazel toner mixed with aloe or rose water, Roff says. "For acne prone skin, I recommend a formula combined with with salicylic acid or glycolic acid," she adds. Noted!
It's super easy to apply to your skin.
Let's face it: A lot of beauty products out there can be tricky or confusing to apply. That's not the case with witch hazel. "I typically like to use an organic cotton pad to apply witch hazel to the skin, but you can also spray it on your skin and let it air dry," Roff explains. All you need to do is mist it onto you skin or swipe it on with a cotton pad and boom, you're good to go on to your next step.
However, witch hazel is not for everyone.
For all of the possible ways that witch hazel can benefit your skin, there are some things to note before incorporating it into your skincare routine.
"Most of the witch hazel products are alcohol-based," says Miriam Vega Gonzalez, MD, a board-certified dermatologist based in Philadelphia. "That alcohol base has that cooling effect, which most people interpret as calming. And it probably does calm down whatever inflammation they have short term, but there's no long-term benefit."
To add, if you've got super sensitive skin, witch hazel might be too irritating for you. "It has the potential of causing allergic contact dermatitis because witch hazel is plant-derived," Dr. Vega Gonzalez explains. "It has tannins and eugenol, which are agents that can often cause reactions in people who are allergic to those substances."
Don't forget to do a quick patch test before using.
That said, you're all good to incorporate witch hazel into your routine if you're not allergic. "I don't really recommend it in terms of optimal benefits, but It's also not something I tell people to eliminate from their skincare routine," Dr. Vega Gonzalez says.
If you wanna see how your skin will react to witch hazel, your best bet is to either see a dermatologist or do a quick patch test on the back of your hand, neck, or a small section of your face. Don't have a reaction to the product? Great. Feel free to get your witch hazel on!
The Best Witch Hazel Toners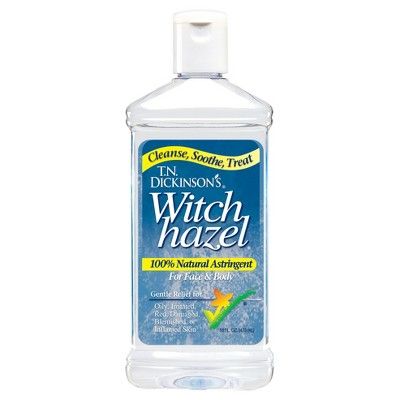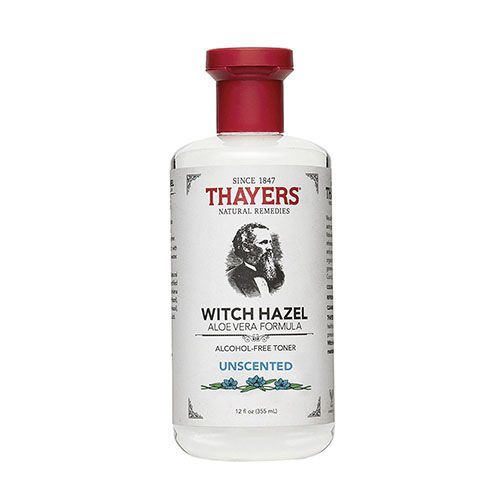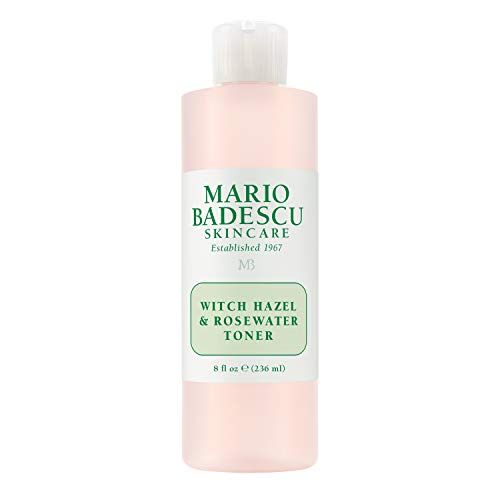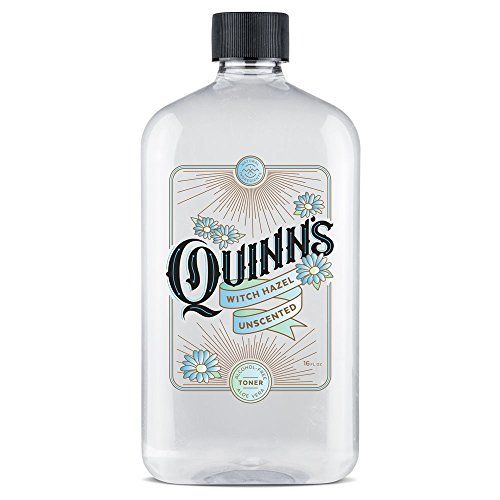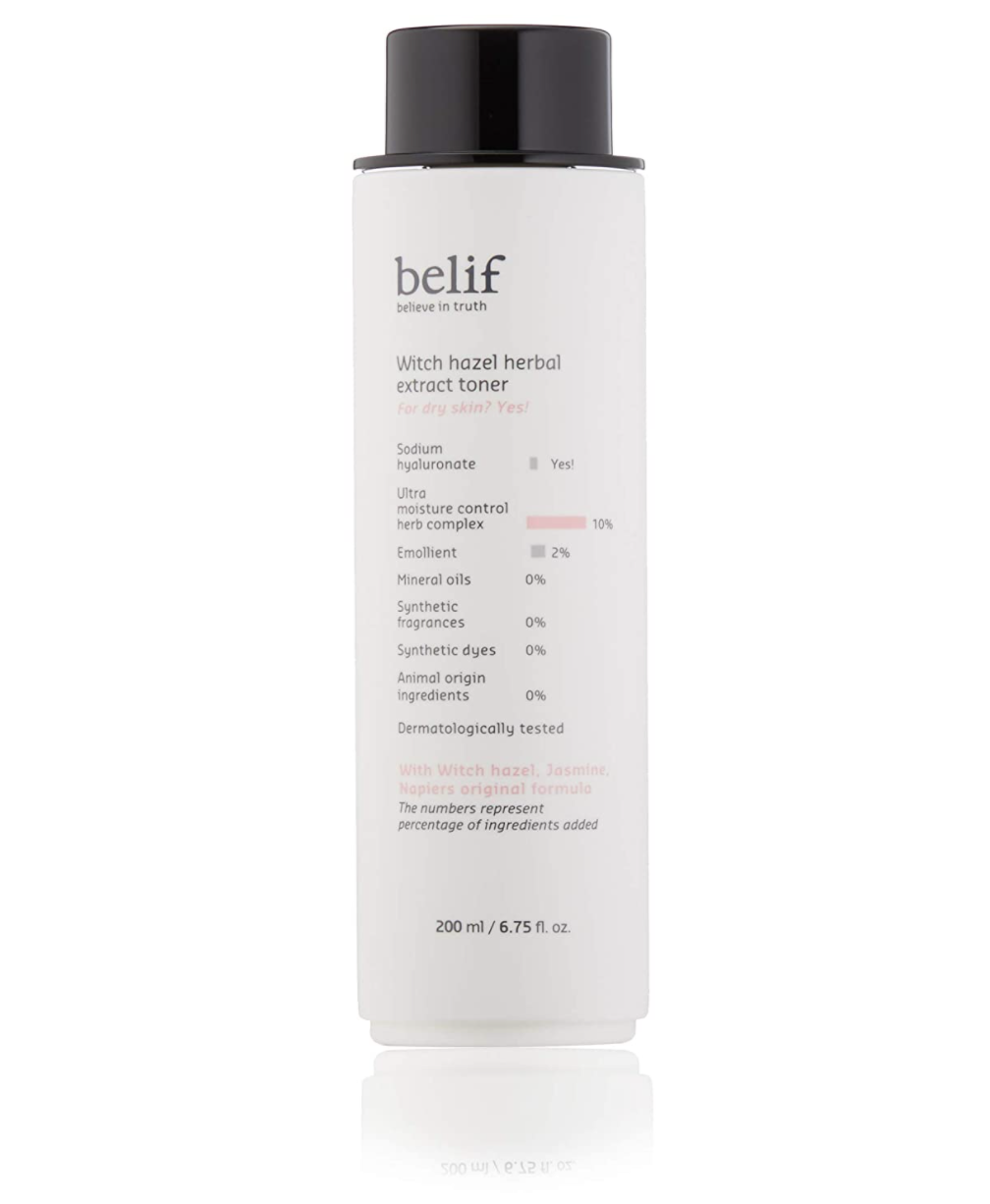 Source: Read Full Article