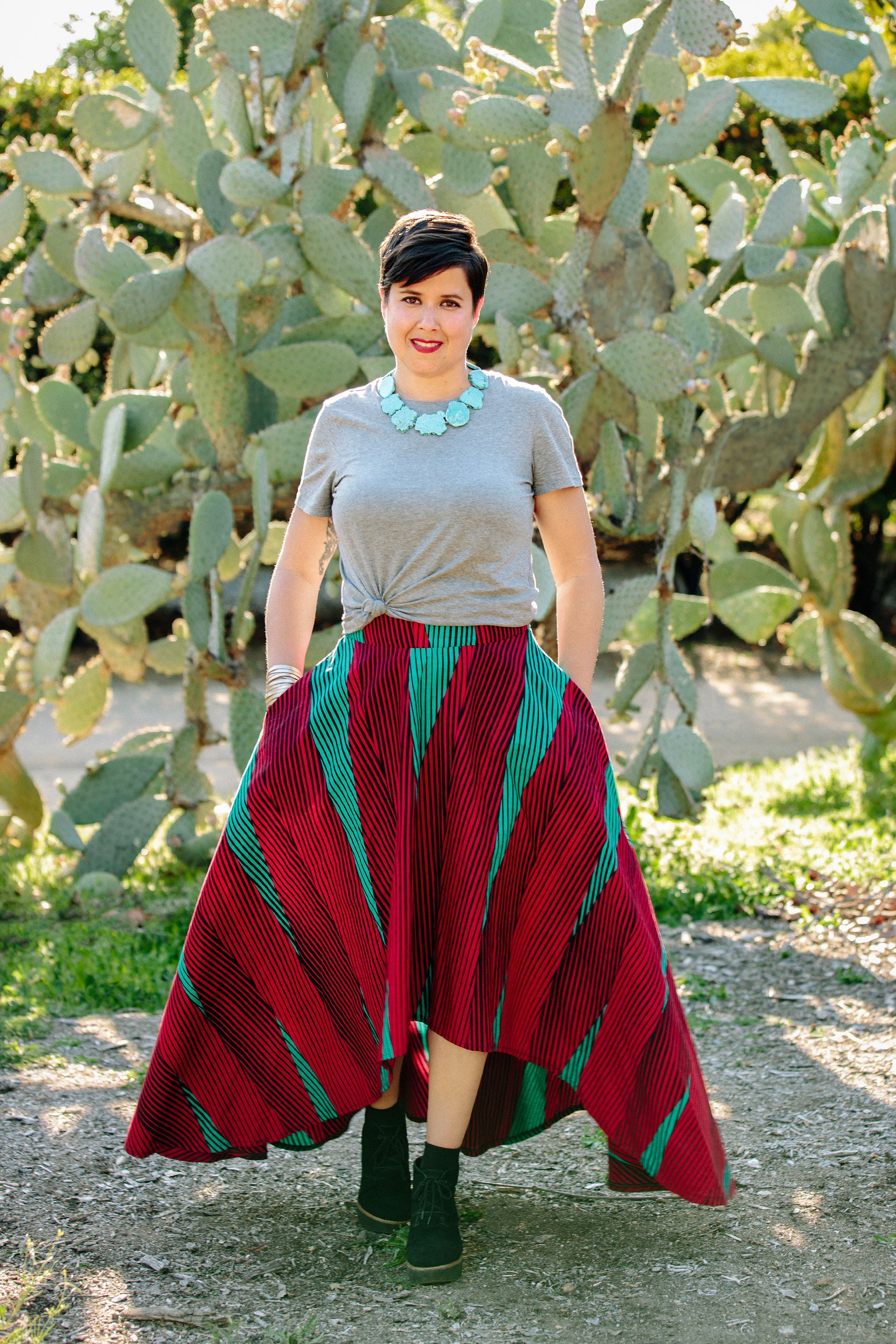 Sandra Velasquez is no stranger to standing in the spotlight. Before the first-generation Mexicana from California launched her body line Nopalera, she was the lead singer and bandleader of the Latin Alternative band Pistolera. But with the release of her product line, Velasquez comfortably took the backseat to allow a new star to shine centerstage — Nopal. "The nopal cactus is one of the most sustainable, regenerative, and resilient crops in the world. It can be eaten, transformed into textiles, and used to hydrate skin and hair," Velasquez tells POPSUGAR. Aside from the versatility and regenerative qualities of the plant, there are also deeply rooted cultural ties that were important for her to highlight as well. "The Nopal is an ancient symbol of Mexican culture. It is quite literally the most Mexican plant ever," she says, adding how it even appears on the Mexican flag. "I knew that by building a brand around this plant, it would automatically speak to our base consumer."
On November 2, 2020, Nopalera launched cactus soaps, an exfoliant, and a botanical bar. The cohesiveness of the line was intentional because Velasquez wanted to create products that all worked together. She was also mindful of each ingredient, using high-quality cocoa butter and shea butter for her soaps to ensure the skin is moisturized and glowing. But the nopal cactus is the lead player due to its benefits and cultural symbolism. "The nopal is a cultural symbol of resilience," Velasquez says. "It has always been here and has been overlooked." In fact, she admits that she nearly overlooked it herself.
Nopales From The Start
"Nopales are everywhere in California," Velasquez recalls. "We grew up eating them. They were always in the yard and everyone else's yard for that matter." The plant that was in abundance throughout her upbringing was primarily a food source because of its sustainable, nourishing, and resilient qualities. Velasquez described the nopal cactus as "the gift that keeps on giving," especially because unlike aloe vera, you can cut off a pad and a few weeks later a new one will grow in its place. But it wasn't until she got the idea for Nopalera that she started incorporating the nopal cactus into her beauty products.
"I knew that creating a brand around this plant would immediately attract our core customer. Every Mexican or Mexican-American person knows what a nopal is," she says. "To take this plant/ingredient into an elevated space allows for an entire community to feel seen and celebrated." Velasquez is a first-generation Latina, who was raised by Mexican immigrant parents in the border town of San Diego, California. Early on, her parents instilled cultural pride and she carried those lessons with her and incorporated them into the fabric of her brand. "Honestly, everything I have done in my adult life has been a celebration of my culture," Velasquez says.
"There are other beauty brands that are using parts of the nopal, but they call it prickly pear cactus," she adds. "Latinos do not call it that. By calling it by its Spanish name we are taking ownership of this plant as part of our culture and owning the narrative."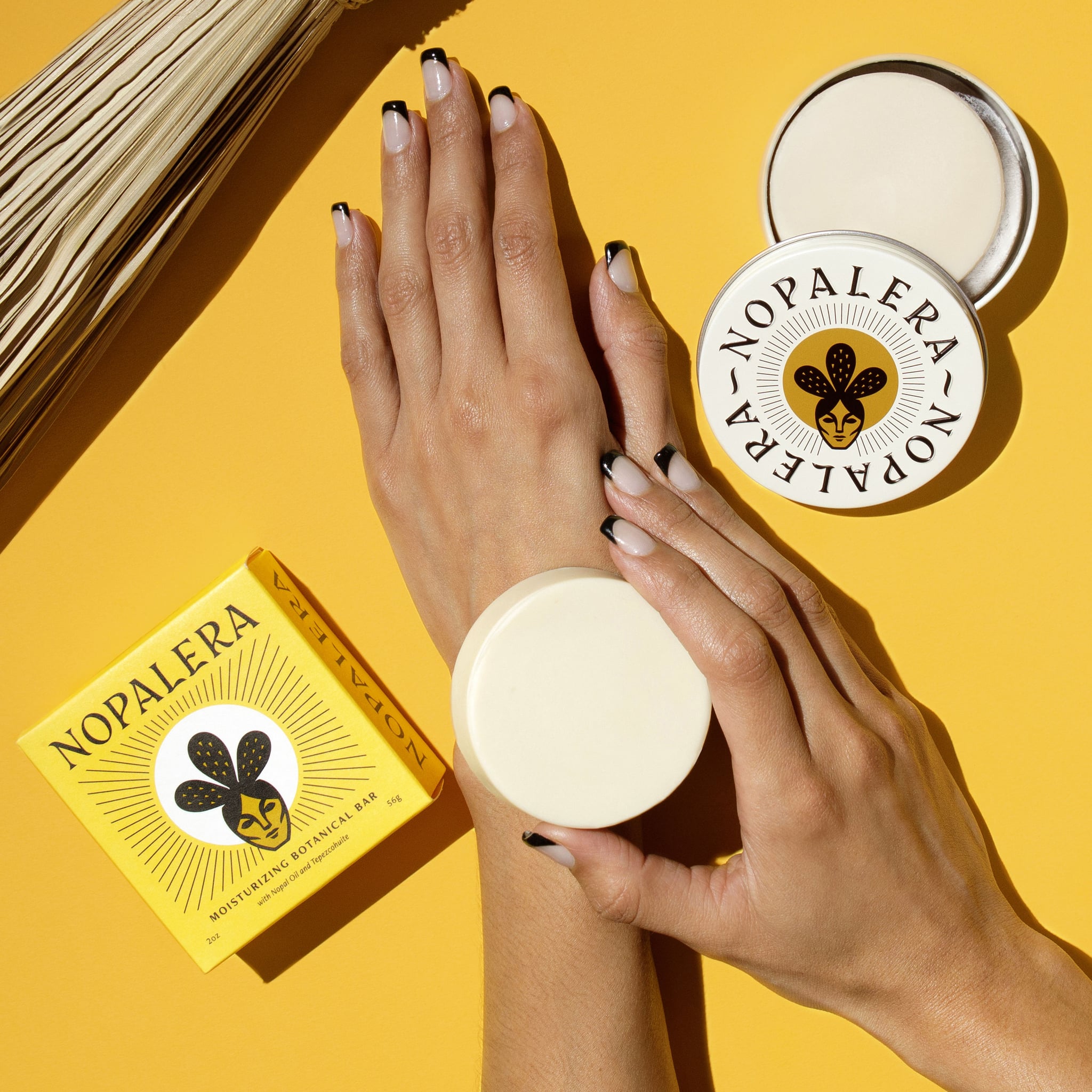 For The Cultura
Understanding her consumer was a top priority for Velasquez when she was creating Nopalera. Instead of crafting the products first, she decided to focus on the consumer base and build her body line off their needs and desires while also putting the cultura and the environment at the forefront of the brand. "Our nopal is wildcrafted from Mexico," she says, adding how all the products are made with a high concentration of plant butter and oils and are free from synthetic fragrances. While creating deeply moisturizing products was top of mind. So, was planet Earth. "I wanted to be conscious of the environment. This is why I created the botanical bar to replace plastic bottles of lotion," Velasquez explains. Additionally, this Latina entrepreneur wants other Latinas to feel luxurious, and worthy, and to have a sense of pride when they see Nopalera. In fact, Velasquez's celebration of Latina excellence started with her first.
Investing, Elevating, and Shining
Velasquez's belief in herself was truly what launched Nopalera. Despite the obstacles she faced, her unwavering focus kept her tuned into the steps she needed to take to reach her goals. "One of my first investments was in myself. I enrolled in formulation school and formulated my products to meet the Credo Clean standard, which is the highest in the country," she says. "I had NO money when I launched Nopalera. I did everything on my Amex card over the course of a year. I had no idea how to find investors either." But that didn't stop her, and she wants others to know it shouldn't stop them from pursuing their dreams either.
"My advice is, to begin with the end in mind and work backward," she says. "Decide who you are making this product for and where you want to sell it. Then you work backward on branding and pricing." Velasquez suggests having a list of questions about your potential consumers and competitors that you answer in advance before getting started with the creation and launch of your product or brand. She also stresses the importance of the quality of people in your inner circle.
"Get yourself a squad that loves to see you win," she says. "Put yourself in new rooms to expand your network. You have to be committed to growth even if it's uncomfortable." Nopalera offers everything from its Original Moisturizing Botanica Bar ($30) to soaps like the Planta Futura Cactus Soap ($14), body scrubs like the Cactus Flower Exfoliant Mandarina ($32), bundles, and more. Nopalera is currently being sold at Nordstrom, Credo Beauty, Free People, Thirteen Lune, Whole Foods New York City, and over 350 boutiques nationwide. Regardless of where it sells, the brand's staple is its cultura, which has been the driving force in all of Velasquez's creations.
"Even when I was a musician I only sang in Spanish and used music as my cultural storytelling platform to celebrate and elevate my community," she says. "I am still doing that, just with a different paintbrush."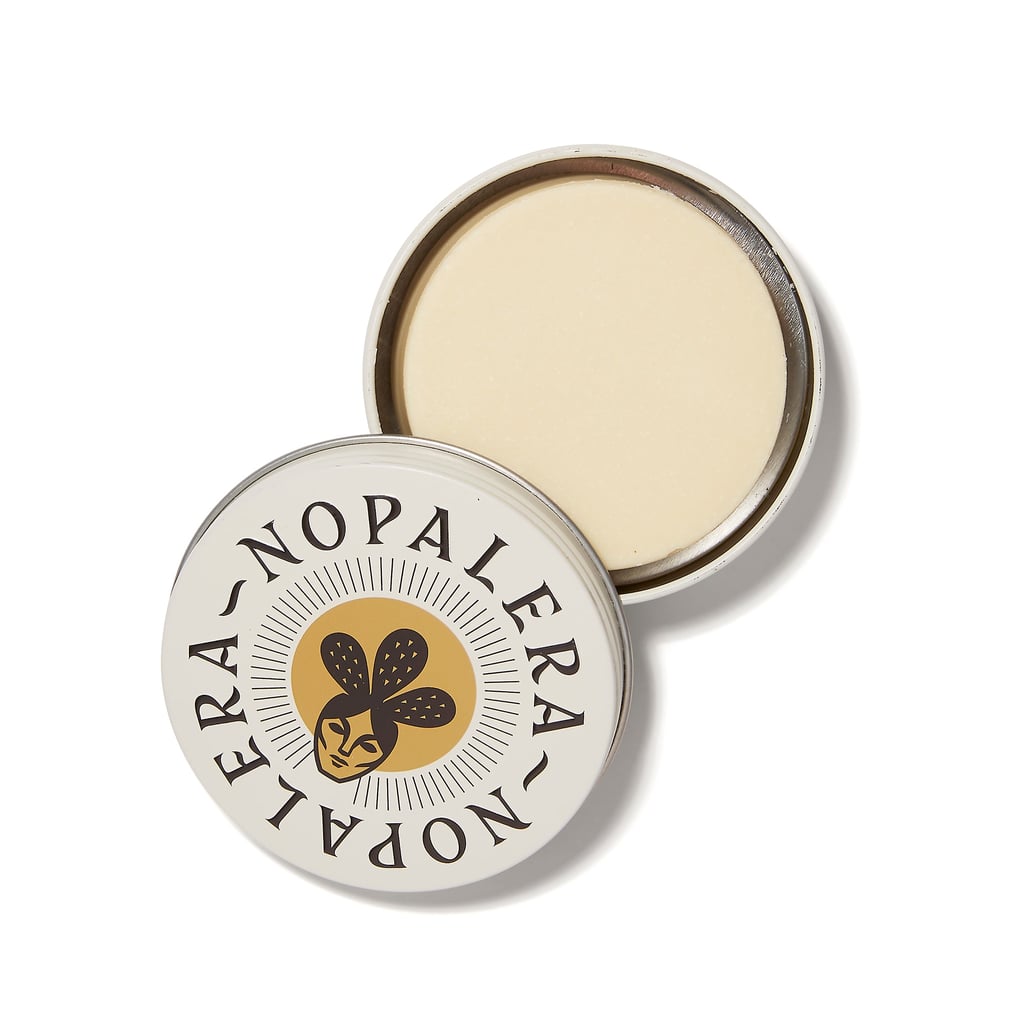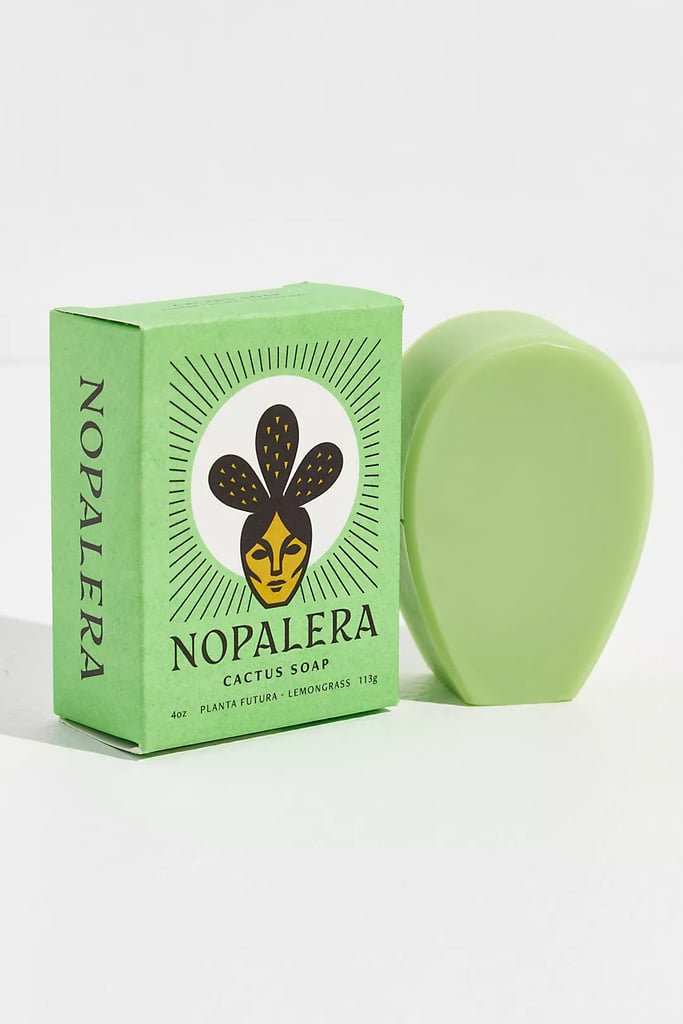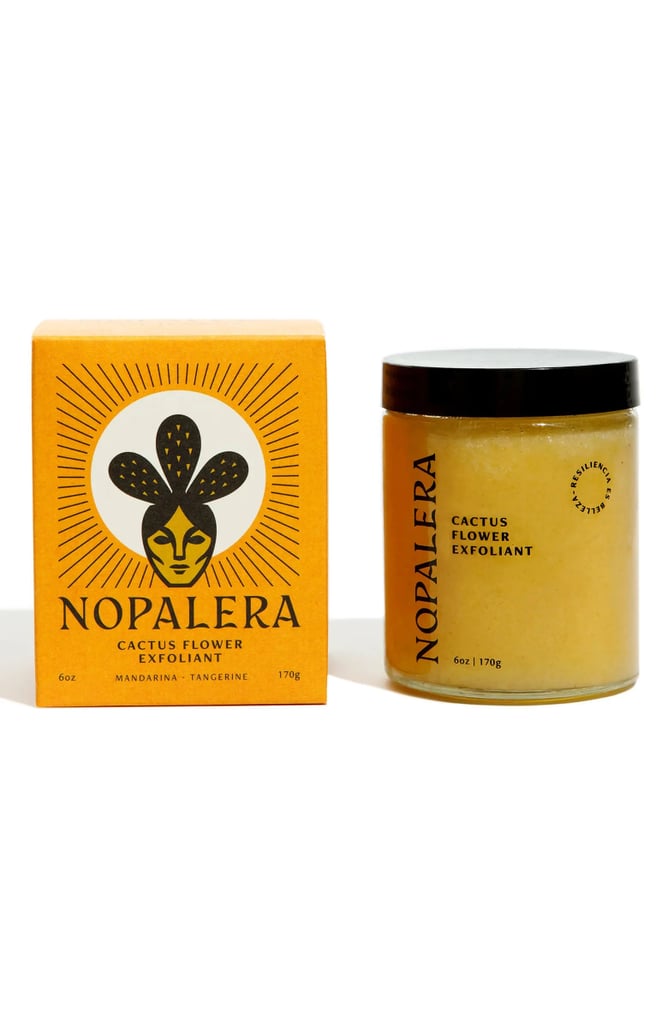 Source: Read Full Article