If these allegations are true, then wow — they are absolutely despicable. Even for Alex Jones.
The InfoWars radio host infamously perpetuated a conspiracy theory which posited the 2012 mass shooting at Sandy Hook Elementary School in Connecticut was a false flag operation — a hoax perpetrated by the government.
The parents have claimed his message led to harassment and death threats by listeners who believed they were all faking it.
Shockingly that may not even have been the worst of it! Really!
Lawyers representing relatives of victims of the Sandy Hook shooting have come out with new allegations about Jones, claiming the far-right conspiracy theorist sent the families documents that included electronic files containing images of child abuse and child pornography.
This is just the latest twist in the ongoing defamation lawsuit against Jones, though it may be by far the most serious; the InfoWars host has strenuously denied the allegations and, on his web show last Friday, accused one of the lawyers involved of framing him.
Which, of course Jones thinks he's being framed here… when you're a conspiracy theorist, everything is a conspiracy!
Heck, even Alex himself is perpetrating a hoax on his listeners — he told a court of law in 2017 he was just a "performance artist" playing a part on his show.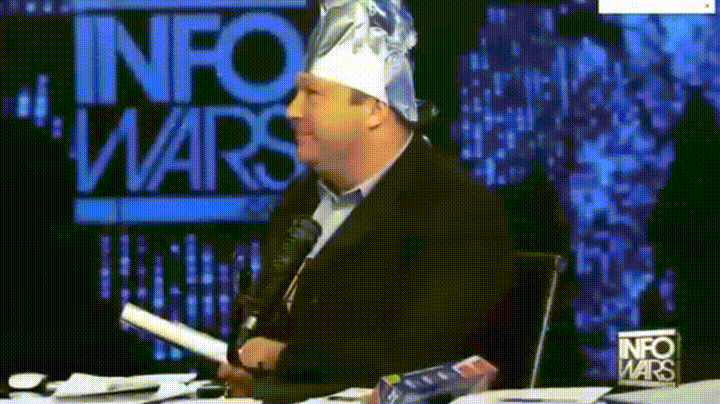 As to these particular charges…
The lawyers claim the images themselves originated in a trove of documents they had previously requested from Jones as part of the discovery process in the defamation lawsuit.
When the lawyers allegedly discovered there were child pornography images within the documents — apparently unrelated to the Sandy Hook shooting, it would seem — they immediately alerted the FBI, which is now investigating.
According to The Guardian, a court hearing on the documents is scheduled for Tuesday. It's unclear what may come of it, especially considering the alleged pornographic images are unrelated to Sandy Hook and would conceivably need to be investigated by the FBI for some time before charges, if any, are brought.
Still, it's a seriously unnerving event and a major black mark for Jones, if the allegations about the contents of the documents are true.
That he has so stridently denied possessing the images and claimed conspiracy is not necessarily surprising, knowing his history in the conspiratorial realm, but it's apparently in the FBI's hands now, and that is a serious step up from drumming up fear on YouTube videos.
As for us, well, we will just wait and see what the FBI has to say about all this, and report back to you as it comes out. At the very least, this is certainly an unsettling development in the defamation lawsuit against Jones, and honestly, it's one we didn't see coming.
So scary… and so nauseating!!!
Source: Read Full Article