The reality TV star and tattoo artist says she is left 'hurt' and 'scared' after getting jumped just outside her home, blasting the system for not being able to protect her.
AceShowbiz -Tatti Ritter, also known simply as Tatti, has become the victim of violence amid the rising crimes across the United States. The "Black Ink Crew" star claims she was recently being attacked in front of her house.
Feeling "hurt" and "scared," the tattoo artist took to Instagram to share her experience and reveal the injuries she suffered from the incident. In a photo posted on her Story on Friday, December 17, some bruises are visible under her eyes.
In the caption, she wrote, "I got jumped in front of my home." She then blasted the system for not being able to protect her, claiming, "But I can't do nothing about it bc the system is a joke. Stay safe out there. People are disgusting."
The reality TV star further penned in a separate Story, "I'm not looking for attention. I'm sincerely sharing this bc this world is so f**ked up right now & I got f**ked up." She added, "I'm hurt. I'm scared," before reminding others to "be careful" and "watch your back."
After sharing her story, Tatti then thanked her fans and friends for their support. "Thanks for love. But I'm calling it a night," she wrote along with a picture of her flashing a V sign. "If I didn't text or call you back I'm sorry. I'm hurting."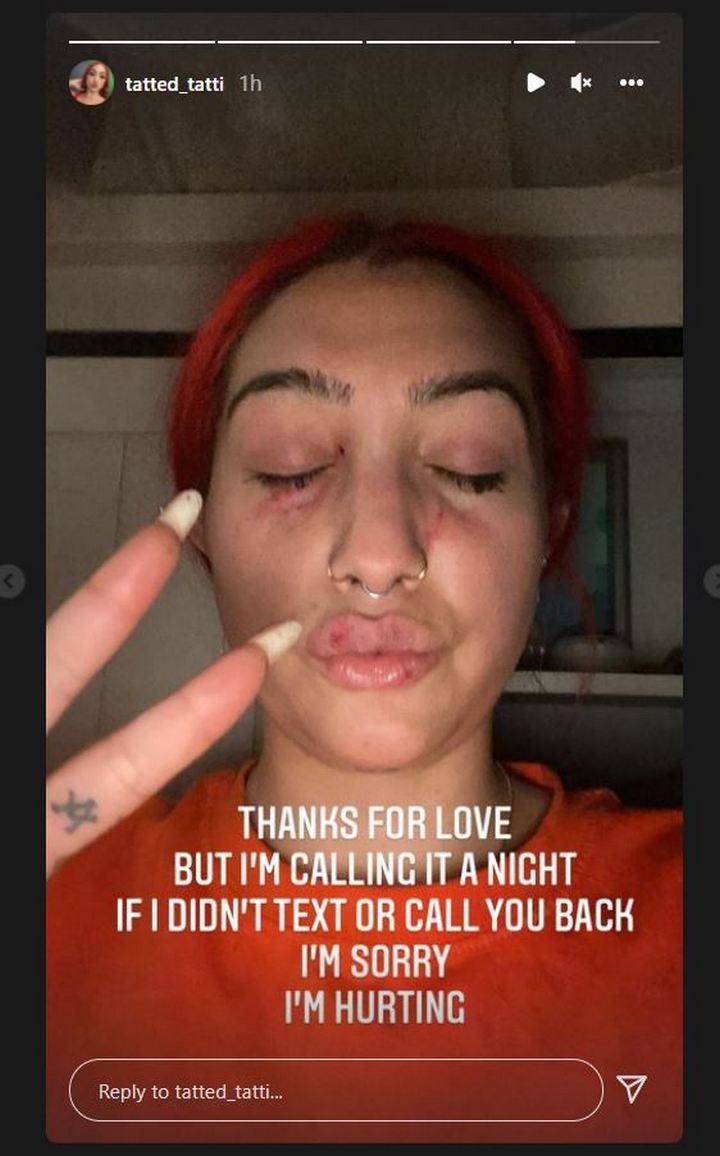 Tatti thanked her fans and friends for their support after she shared about getting attacked.
Tatti didn't share further details of incident. It is currently unclear if she may have known the attacker or if this was a random act of violence, and if the attackers took any of her precious belongings. By the way she criticized the judicial system, it seems that she has not reported the incident to police.
Some people, meanwhile, reacted to the attack by speculating that Tatti might've said something that triggered the incident. "I don't wish this on anyone, but she always talking reckless! She wants to be Sky but she ain't got Sky's hands!!!" one claimed. Another similarly suggested, "Her mouth is crazy though what you do sis."
Source: Read Full Article