The recent reboot of Sex and the City was supposed to be a feel-good return to a wildly popular series. But not long after And Just Like That… came out on HBO Max, accusations of sexual assault began to surface about actor Chris Noth, who played the character known as Mr. Big.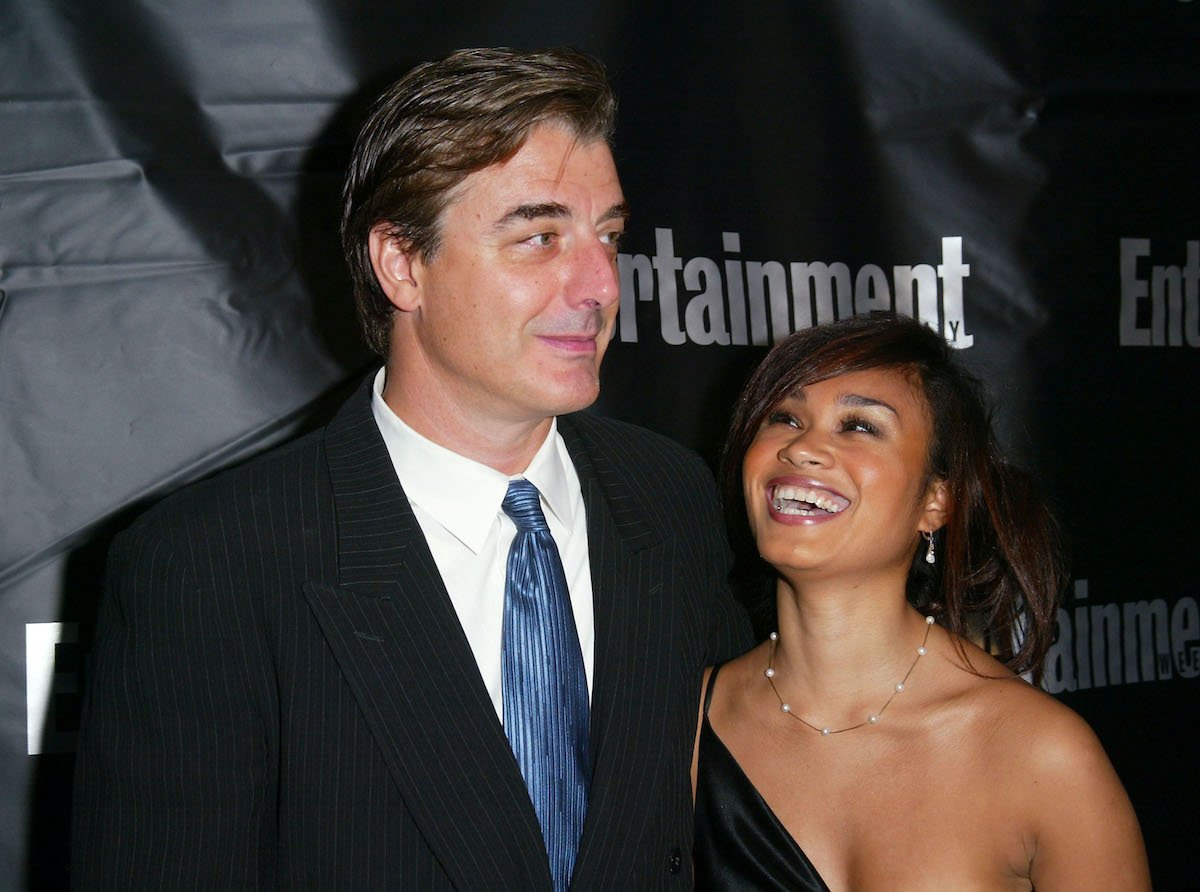 Instead of blowing over, those accusations have continued to snowball, and now four women have publicly accused him of sexual assault. Although he'd already been written off And Just Like That…, he's since lost a number of other career opportunities, from his talent agency, to appearing in Peloton ads, to his role on The Equalizer.
But what about his marriage? Who is Noth married to, and how is she weathering this storm?
He met his wife at a bar he owned
In the early 2000s, Noth met Tara Wilson. Distractify reports that she was about 19 when they met, 27 years younger than him. She worked as a bartender at The Cutting Room, a Manhattan concert venue Noth co-owns. Wilson is an actor too, and she has appeared in a handful of roles.
The couple has two children together, Orion and Keats. Noth and Wilson were married in 2012 in Maui. 
Understandably, the couple is in turmoil at the revaluation of Noth's behavior with other women. The alleged assaults occurred during his relationship with Wilson, and the news reportedly has left her "reeling."
"She is in Los Angeles and is very upset," a source said in December, according to The Sun. "She's not doing well. They planned to spend Christmas together, but that is now unknown."
Many women have made accusations against him
The flood of allegations began shortly after And Just Like That… premiered. Two women came forward, one saying that she was trying to break into the entertainment business in 2004 when Noth sexually assaulted her in his L.A. apartment.
The other woman told a similar story, saying that she was assaulted in 2015 in Noth's apartment in New York. Multiple other women have since come forward, accusing him of actions ranging from sexual assault to inappropriate behavior.
Although these revelations are a surprise for many people, others point out that model Beverly Johnson made similar claims about Noth after they dated in 1995. She even sought a restraining order against him, according to Paper.
Chris Noth's career seemed happy
Until recently, it seemed like Noth was living a typical Hollywood success story. According to IMDb, he was born in Madison, Wisconsin in 1954. He wasn't interested in following in his father's footsteps as an attorney or becoming a TV reporter like his mother. Acting is what he wanted to do, and it didn't take long for him to find his place among the stars.
Noth's first big role was in 1990, as Detective Mike Logan on Law & Order. By the end of the decade, he'd landed the part of Mr. Big on Sex and the City. The show was a blockbuster, and it led to two movies as well. He has continued to work steadily ever since most recently appearing in The Good Wife and The Equalizer. 
How to get help: In the U.S., call the RAINN National Sexual Assault Telephone Hotline at 1-800-656-4673 to connect with a trained staff member from a sexual assault service provider in your area.
Related: How Sarah Jessica Parker Reportedly Reacted to the Chris Noth Sexual Assault Allegations
Source: Read Full Article