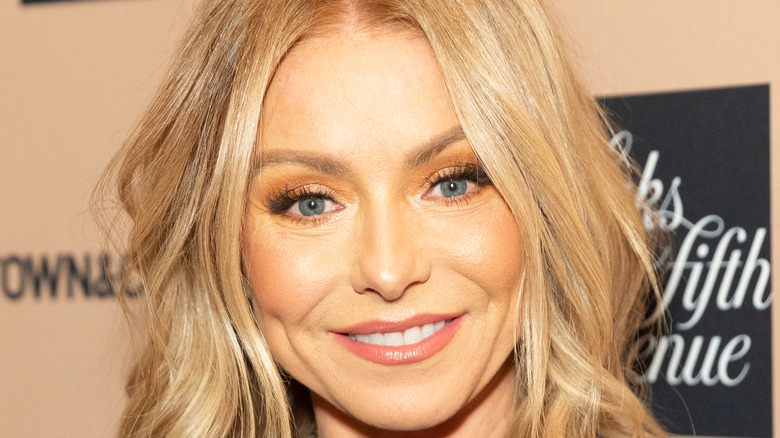 Television personality Kelly Ripa first rose to fame as an actress. The New Jersey native scored her breakout role in 1990 on the infamous soap opera "All My Children" (via Showbiz CheatSheet). She starred on the series for 11 years, before booking a gig as the co-host of the daytime talk show "Live! with Regis and Kelly" alongside Regis Philbin. After Philbin left the show, Ripa stayed on as a host. She originally hosted the series alone, then with Michael Strahan, and, most recently, with her longtime friend Ryan Seacrest. At this point, Ripa has become a household name and has spent over 30 years in the spotlight.
Though her energetic personality and charisma on "Live with Kelly and Ryan" make Ripa seem like a natural on camera, the 50-year-old recently admitted that's not the case. Ripa recently stopped by reality-star Bethenny Frankel's podcast "Just B" to discuss her long career in television and made a surprising revelation (via People).
Kelly Ripa struggles with working on camera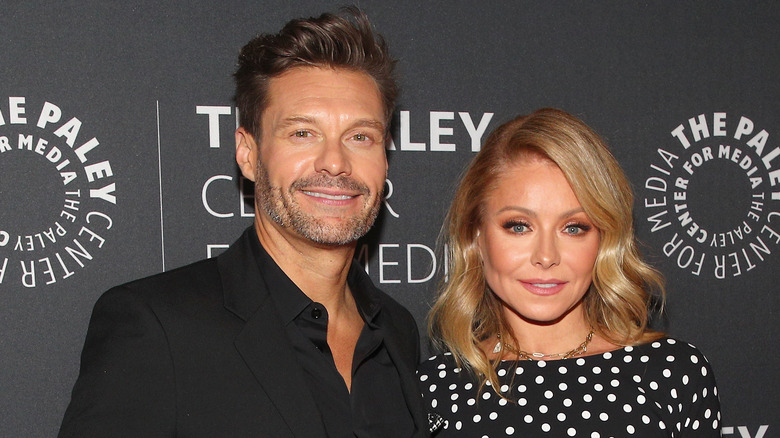 On a particularly revealing episode of "Just B with Bethenny Frankel" (via People), Kelly Ripa shared that she's always had a difficult time appearing in front of the camera. Ripa told Frankel, "I've been saying that it's time to 'fold 'em' for 20 years. For 20 years I've been saying, 'I can't do it anymore. I can't do it. I'm too old for this crap. I need to find another career. I need to get off camera.' I've been saying that forever." She added that she doesn't like the attention that comes with fame and that she avoids Hollywood parties and events.
Ripa shared that she doesn't like watching herself on television, either. She explained, "I find my own voice grating, so I apologize to your listeners if they're like, 'This is nails on a chalkboard.' I feel you." 
Frankel asked Ripa on the podcast if she feels like she's become a polarizing figure in the media. The talk show host replied, "I don't think you can work in any field in entertainment and not be polarizing. It's one thing I learned right away. And I'm taking the acting off the table — I'm talking about being yourself, which very few people actually are. I am myself. You may not like it, it may not be for you, but here's the good news: It's always the same."
Source: Read Full Article