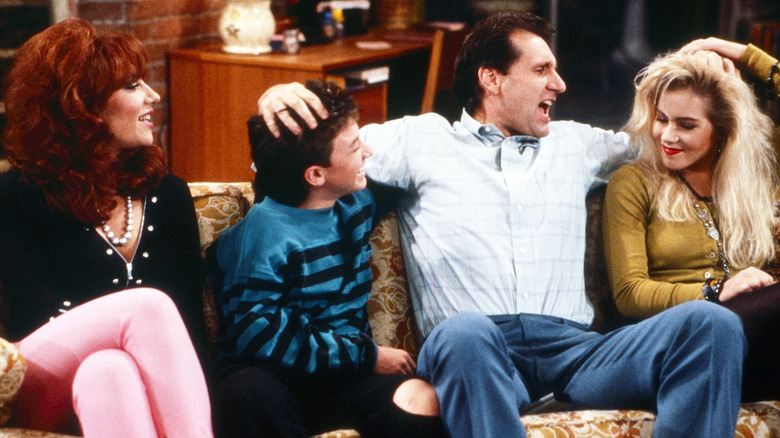 If you were around the late '80s and early '90s, you were probably at least a casual viewer of Fox's beloved series "Married… With Children." The show followed the escapades of the Bundy family, made up of dad Al, mom Peggy, and their kids, Kelly and Bud, per IMDb. The show definitely tapped into stereotypes of the era, with Al portraying the downtrodden father and husband who can't stand his family. While some of the show's content might surprise viewers in 2021, "Married… With Children" was crowned a new classic television show by Entertainment Tonight back in 2008.
Fans of the show might find it hard to believe that it's been over 30 years since it originally premiered, but it certainly has! Those 30 years have seen a lot for the cast and crew: marriages, births, new jobs, stardom, and, sadly, deaths. In fact, quite a few cast members have passed on since the show's ending in 1997.
Joseph Bologna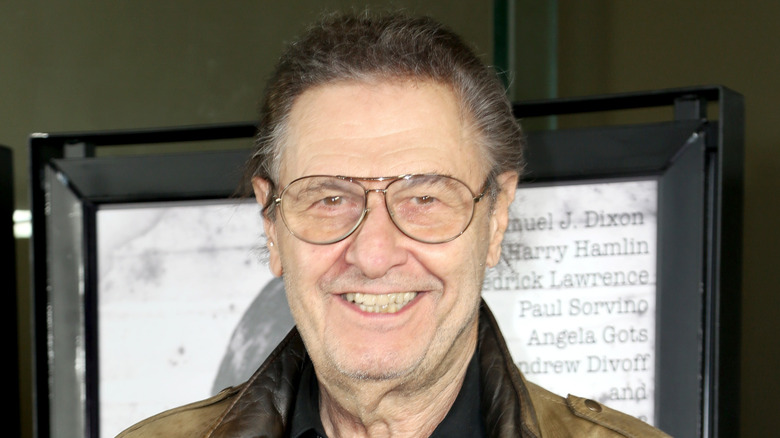 Joseph Bologna was featured in one episode of "Married… With Children" and actually enjoyed a successful career both on TV and in movies. His first role was in "Lovers and Other Strangers," a play that he co-wrote and co-starred in with his wife, Renée Taylor (via Review Journal).
Bologna played Al Bundy's construction worker friend Charlie Verducci on Married. His character was joined by his son, Vinny, who was played by a young Matt LeBlanc. The episode was titled "Top of the Heap," and even led to a spin-off series by the same name (via IMDb). 
Bologna passed away in 2017 after fighting pancreatic cancer for three years. Taylor confirmed his death to the media, noting that her husband led "a beautiful life and a beautiful death" and that he passed away only two days after the pair celebrated their 52nd anniversary (via Variety). Taylor and Bologna wrote 22 plays together, and worked together on quite a few programs.
Kathleen Freeman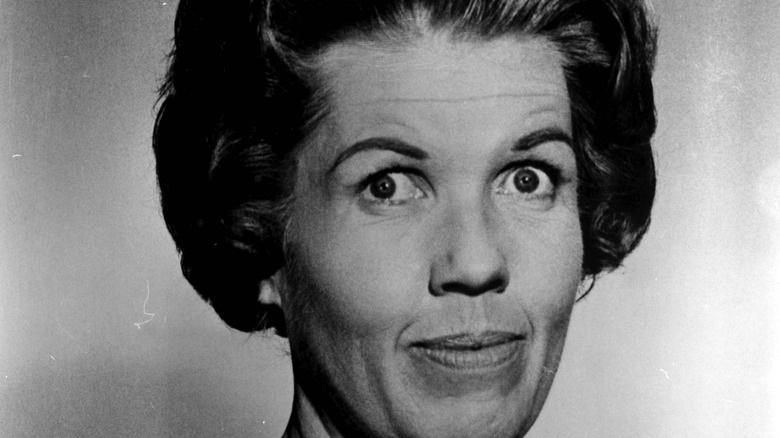 Kathleen Freeman had a curious role in the show. As the voice of Ma Wanker, Peg Bundy's mother, she never actually appeared on the show. Freeman passed away in August 2001 following a battle with lung cancer (via Playbill).
Freeman's career kicked off in 1948's "The Naked City," and she went on to have roles in hundreds of movies and TV shows. She also directed, composed, and acted for Los Angeles' The Circle and Players Ring Theatre (via Playbill), and was the founder of the SAG-AFTRA Conservatory. Freeman once told the Conservatory's publication, The Focus, that she was only interested in doing the best work possible. "I'm not interested in ever showing up without doing my best. I've been trained. You've got to be great every time, not once."
She also once explained to the Associated Press that making people laugh is her life's work. "This will sound very corny and I'm sorry, but I have always had the sense I was put here to do this: I am somebody who is around to help the world laugh. I have always had that sense. Corny but absolutely true" (via Backstage).
Diana Bellamy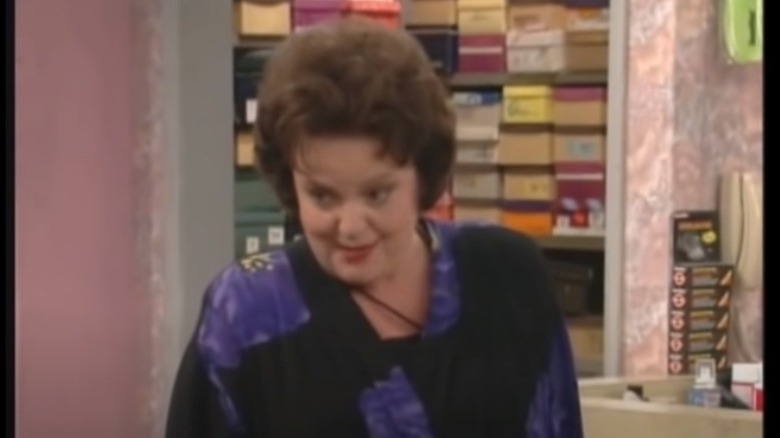 "Married… With Children" featured a running gag: different women would come and go from Al Bundy's shoe shop. The women all have one thing in common: they consistently make Al Bundy's life more complicated. Bellamy played one of these women on the show, but actually also appeared on the show as Kathleen Morgan, who made a pass at Joseph Bologna's Charlie Verducci and had a third appearance as Nancy, who was the leader of an organization called Crimes Against Obesity, per IMDb.
Bellamy's real life intersected with her career later in her life. The treatment she received for cancer interacted with her diabetes and caused her to go blind. She won the role of Principal Cecilia Show on the WB's "Popular," who was also blind. She ended up explaining, "I had tried crying and being in a snit about [blindness] but that was real boring. I've learned to live with it as best I can, and I feel very blessed that this has happened" (via The Los Angeles Times).
Bellamy passed away in June 2001. 
Tim Conway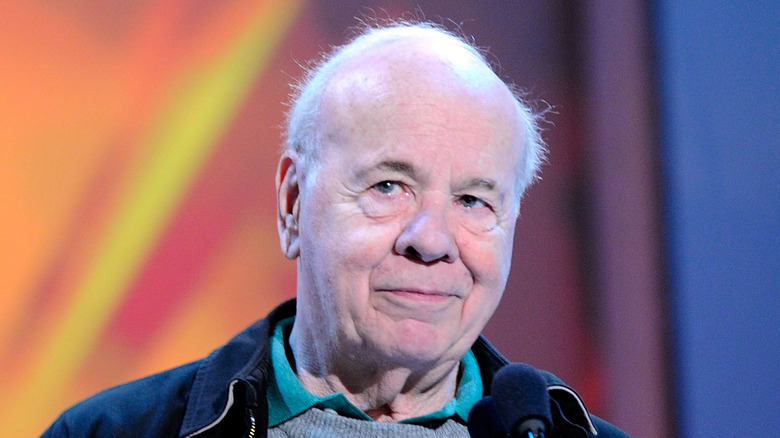 Tim Conway starred as Peg Bundy's alcoholic father, Ephraim Wanker, in a handful of episodes, per IMDb. Conway also starred on the "The Carol Burnett Show," and many members of the cast remembered the star fondly when he passed away in May 2019 at the age of 85. 
Carol Burnett released a statement following news of Conway's passing. "I'm heartbroken. He was one in a million, not only as a brilliant comedian but as a loving human being. I cherish the times we had together both on the screen and off. He'll be in my heart forever" (via Variety).
In 2012, Burnett was asked in an interview if the team on her show ever worries about running out of material for the show, but she said they never had to thanks to Conway.
"No, because we could always count on Tim to go over. So there was always enough show. In fact, sometimes, because he would get on a roll and do stuff we had never seen before, so maybe a four-minute sketch would turn into a 10-minute sketch — thanks to Conway — and we could then bank another sketch that we were going to do that week for another week."
Sam Kinison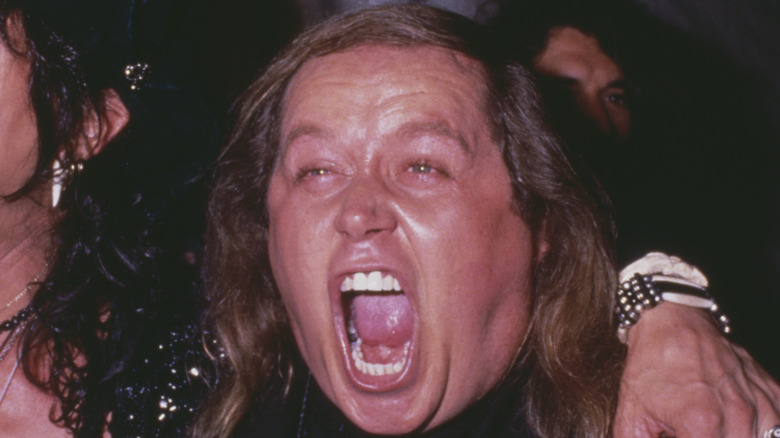 The story goes that the show was inspired by comedians Roseanne Barr and Sam Kinison, who were each told they could play their respective characters — Peg and Al Bundy — if they chose to do so (via Vulture). While both opted out, Kinison did eventually appear on the show's 1989 Christmas special titled "It's a Bundyful Life" (via IMDb). Kinison played an angel in the holiday episode, which was inspired by "It's A Wonderful Life." In the episode, Al Bundy sees what life would be like for his family if he wasn't alive. Kinson is sent to make sure Bundy doesn't kill himself (even though he wasn't planning to).
Sadly, Kinison passed away at the age of 38 year old in April 1992. He was killed in a head-on collision near Needles, California, and his wife was injured in the same accident. The New York Times reported, "On Friday night, he was on his way to perform at the Riverside Resort Hotel and Casino in Laughlin, Nev., when his sports car collided with a pickup truck on U.S. Highway 95 about 200 miles east of Los Angeles. His wife, Malika, whom he married only last Sunday, was injured in the crash and was taken to Needles Desert Community Hospital in serious condition."
Source: Read Full Article