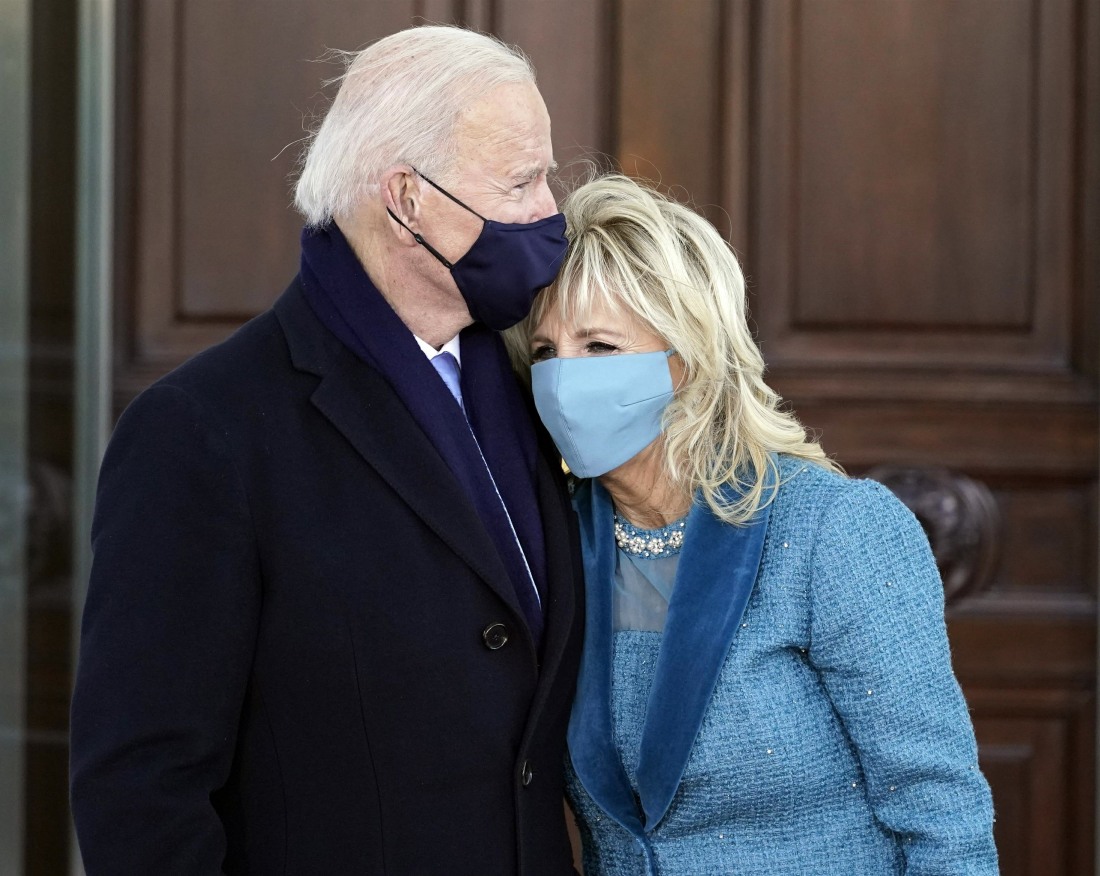 When I voted for Joe Biden last year, it didn't even occur to me that I was voting for one half of the most romantic couple in the country. President Joe and Dr. Jill Biden are making me cry all the time with how much they adore each other and how incredibly sweet they are. Last Friday, ahead of Valentine's Day, Dr. Jill had big "valentines" placed around the White House lawn, and she and Joe went out to look at them early in the morning. President Biden told reporters that Valentine's Day is his wife's favorite holiday, and she always does something special for him to mark the day, like paint "Joe Loves Jill" in his office windows. Now this story from People: Joe always buys gardenia corsages for Jill on V-Day and every special occasion. *sob*
The couple, who has been married for 43 years, often shares their love story, and has spoken of the importance of tradition in their relationship. The Bidens recently told PEOPLE in a sit-down interview that the president began gifting Mrs. Biden, 69, a corsage for Valentine's Day decades ago — and that the tradition has continued even now.

"I don't know when it started — a long, long time ago. I think it was for Valentine's Day," she says. "I love gardenias and so Joe would buy me a wrist corsage of gardenias. I wore it to school to teach!"

On Jan. 20, Dr. Biden could be seen wearing a wrist corsage for the small family dance party held in the White House Blue Room in lieu of the traditional inaugural balls (which were halted by the administration due to the ongoing novel coronavirus pandemic).

"Every single special occasion," the president explained to PEOPLE about the corsages. "It's important to, and Jill does the same thing, let each other know that, no matter how much time goes by … she goes down the steps and—" Continuing, Biden put his hand over his heart, tapping: "It still goes a little boom, boom, boom, boom. For real."
[From People]
I'm really crying as I write this. We have a president who openly adores his wife and buys her gardenia wrist corsages for every special occasion. I CAN'T. THIS IS TOO SWEET. I am too jaded to be this emotional!!
Here's President Biden's V-Day social media post. JILLY!
— President Biden (@POTUS) February 14, 2021
And here's Dr. Jill's V-Day post – this is the cutest f–king thing with the scrunchie, pink coat and the giant bags full of candy and baked goods. She really goes all out for V-Day!!
— Jill Biden (@FLOTUS) February 13, 2021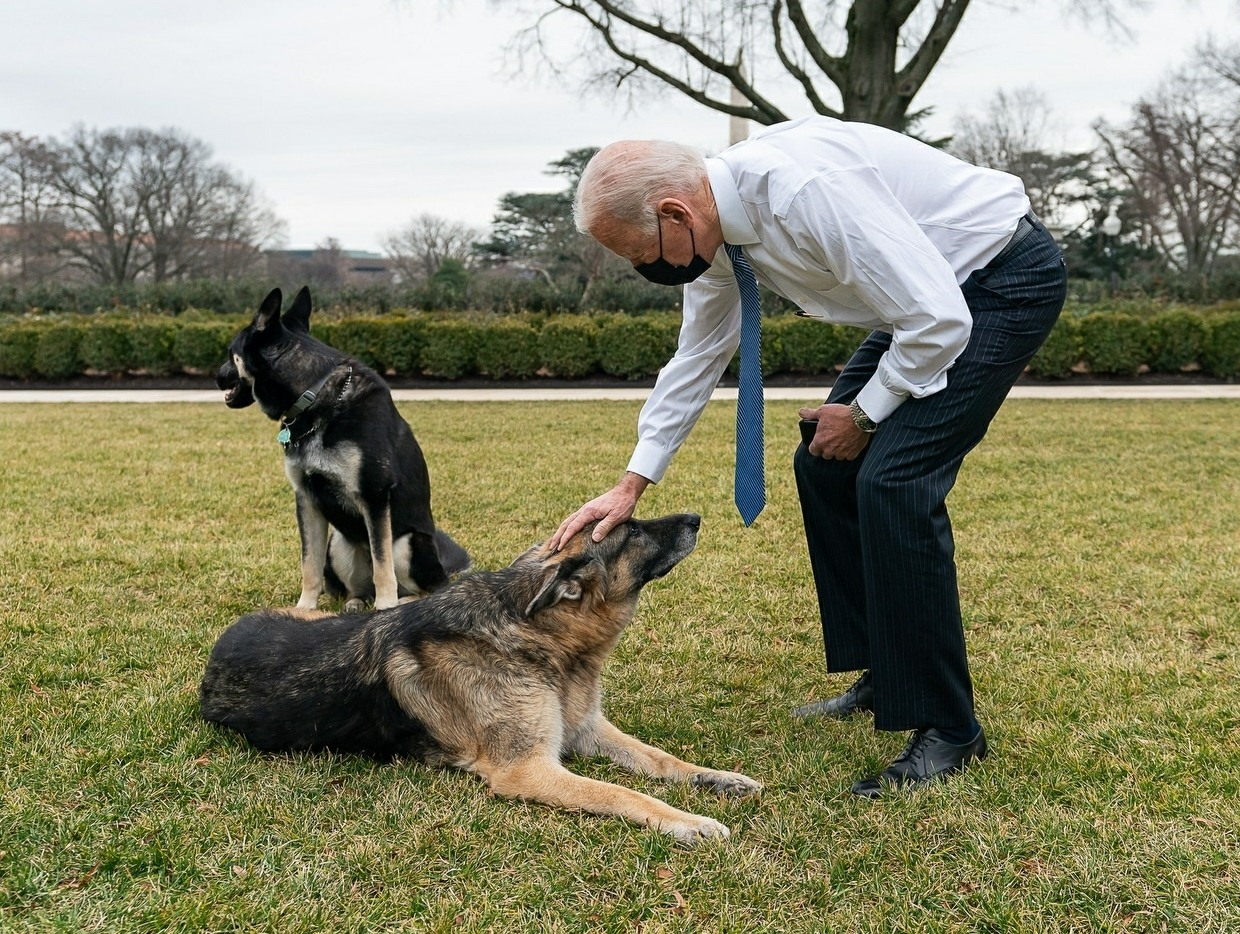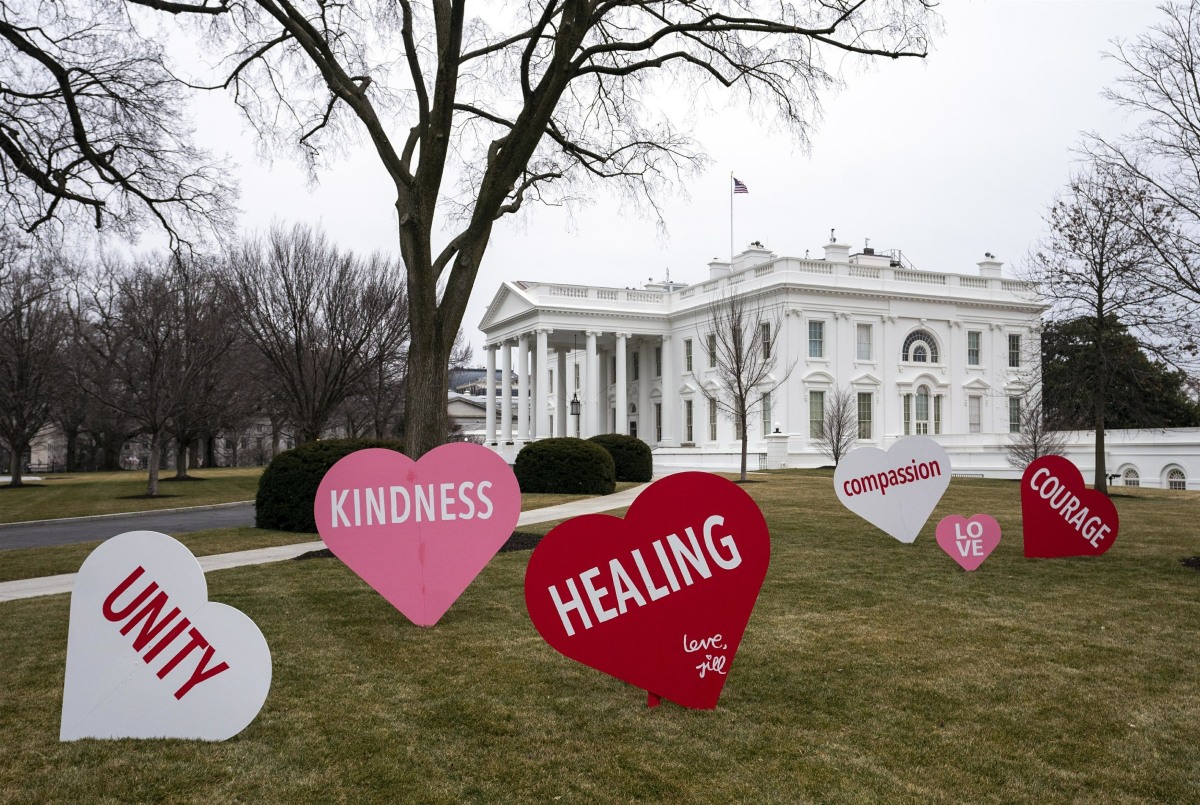 Photos courtesy of Backgrid.
Source: Read Full Article