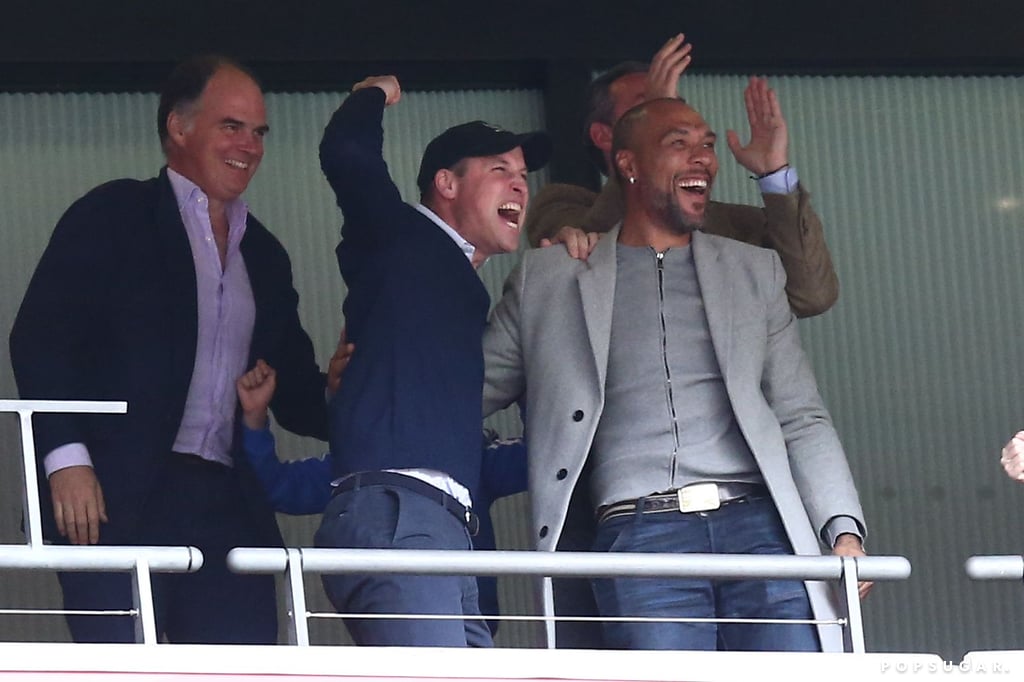 Prince William enjoyed a guys' day out with former Norwegian soccer player John Carew at Wembley Stadium in England on Monday, and I've never seen him so happy! The 36-year-old royal cheered on his favorite soccer team Aston Villa as they faced Derby County for a spot in the Premier League, and he and John could barely contain their excitement when they won 2-1. Could this be the start of a new bromance? Just look at how cute he and John are!
"He was in Norway a few months ago, and I got invited to a royal dinner at the castle with other ambassadors of sport. I did well in my home country, you know!" John told Soccer AM about how they first met in 2018. "He's a big football enthusiast. We spoke about football a lot, mainly Villa because he's a huge Aston Villa fan."
Not to state the obvious, but John is also very easy on the eyes. Hopefully we'll get to see more of this blossoming bromance when the Premier League season begins on Aug. 10.
Source: Read Full Article