Right before Sandra Bullock and Dwayne "The Rock" Johnson went to the MTV Movie and TV Awards and accomplished my life's goal of winning a golden food-shaped trophy, the host of the night, Zachary Levi, had to kick things off. And during his opener, Zachary couldn't resist taking a little jab at Ray J.
Sit with me for a brief history lesson: Ray J, as we all know, is a rapper, singer, and well-known member of the cast of Love & Hip Hop. But you might also know him in connection with Kim Kardashian West, because once upon a time in the early aughts, they made a sex tape. Can you see where this is going?
After introducing Sandra Bullock as America's sweetheart in part of the show opener, Zachary kind of alluded to that by saying, and I quote, "And of course, America's other sweetheart, Ray J from Love and Hip Hop is here. Although I'm sure some of you are more familiar with his work as a cameraman. I had to, I'm sorry, it was delectably a great idea."
Welp. Maybe not such a great idea looking at Ray J's unamused face when the professional, non-Ray J MTV cameraman panned to him in the audience.
Did not have to shade Ray J like that 😂😂
Princess Love #MTVAwards pic.twitter.com/xHKLlgDPMt
Aaaanndd this is pretty much how Twitter reacted:
#MTVAwards "Ray J is here from Love & Hip Hop, although I'm sure you're all more familiar with his work as a cameraman." pic.twitter.com/AXc6a74j3A
that ray j joke oh my god #MTVAwards pic.twitter.com/5jQjTjwIX3
Zachary Levi saying we know Ray J for his work as a cameraman more than Love & Hip Hop 😂😂😂#MTVMovieAndTVAwards
Lmaoooo the Ray j comment…. #MTVAwards pic.twitter.com/eHSWa3ASTL
Ray J's wife Princess Love was clearly not feeling it, and honestly, can you blame her?
Check out Zachary's whole opener below and judge it for yourself:
😍THE MOMENT YOU'VE BEEN WAITING FOR…😍
Your host @ZacharyLevi opened the #MTVAwards pic.twitter.com/Zq55YY7qmf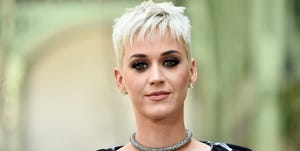 Source: Read Full Article