While ostensibly, the 2004 true-crime docuseries "The Staircase" is about Michael Peterson, the scope of the 13-part true crime show is much larger than at first blush. Peterson was convicted in 2003 for the death of his second wife, Kathleen, and he was released in 2011 after a retrial was declared over cases of corruption involving a prosecutorial expert who was involved in Peterson's court battle. 
Among the components explored in the Netflix series (either satisfactorily or not, depending on any given critic or viewer) are how Peterson's sexuality, past, and more contributed to the alleged homicide of his wife, and the process a defense team will go through in order to get their client acquitted. And while the camera focuses its lens primarily on Peterson, a menagerie of other key figures are also featured, including all five of his children.
As "The Staircase" covered in its exploration of the case, the Peterson brood was, at least for a time, a close-knit bunch. The children included two sons, Todd and Clay, who were both Peterson's biological sons by way of his first marriage, and three daughters, Margaret, Martha, and Caitlin. But the docuseries inadvertently followed the unspooling of their family ties. So, what exactly happened? And what are the Peterson kids doing today? Keep reading to find out.
Divisions between Michael Peterson's kids quickly formed after his arrest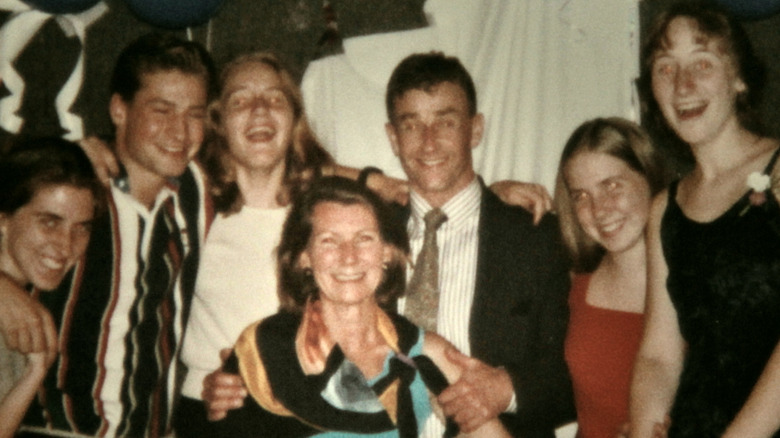 According to a 2018 write-up by Bustle, the lives of Michael Peterson's children changed literally overnight following the death of his second wife, Kathleen Peterson. As the outlet noted, their family unit was the product of divorce and an incident that took place years prior to Peterson's trial, one which would become a point of extreme interest for investigators and others who followed the case. The reason? Namely, that Margaret and Martha, Peterson's adopted daughters, were the children of a close family friend, Elizabeth Ratliff, who had also died after falling down a staircase. The case was eerily similar to what happened to Kathleen nearly two decades later. 
While the death of Elizabeth Ratliff wasn't one that viewers were aware of in the initial episodes of "The Staircase," it can be more or less assumed that Peterson's children generally knew about the basics of the case. 
Caitlin Atwater, Kathleen's only biological child and Michael's stepdaughter, sided with the prosecution during Michael's trial for Kathleen's death. Atwater was the only one of the couple's five children to state that she believed Peterson had murdered her mother; she subsequently won a $25 million civil suit against him in 2007, per WRAL.
The rest of Michael Peterson's kids fully supported their father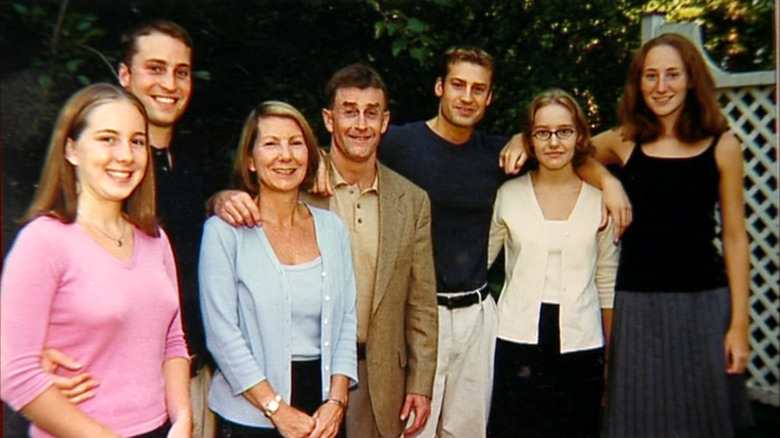 As a 2018 Heavy explainer noted, Caitlin Atwater was the only one out of her siblings to share her belief that Michael Peterson was guilty. And although some viewers of "The Staircase" might have expected his two other daughters, Margaret and Martha, to follow suit — especially considering the similarities between the deaths of their biological mother, Elizabeth Ratliff, and their adopted mother, Kathleen Peterson, roughly 17 years later — they seemingly never wavered in their support, or their opinion that Kathleen's death was an accident. 
At one point, Martha told the filmmakers behind "The Staircase" that although the time leading up to Peterson's trial was difficult to endure, it seemingly drew the remaining members of the Peterson clan (sans Caitlin) closer together. "Sometimes it gets to us all, and that's when everybody starts worrying about everyone else," she stated at the time (via Heavy). "But I wouldn't say I worry about my dad. He is probably the strongest person that I've ever met." 
But has this still remained the case?
Almost all of Michael Peterson's kids are still in his life today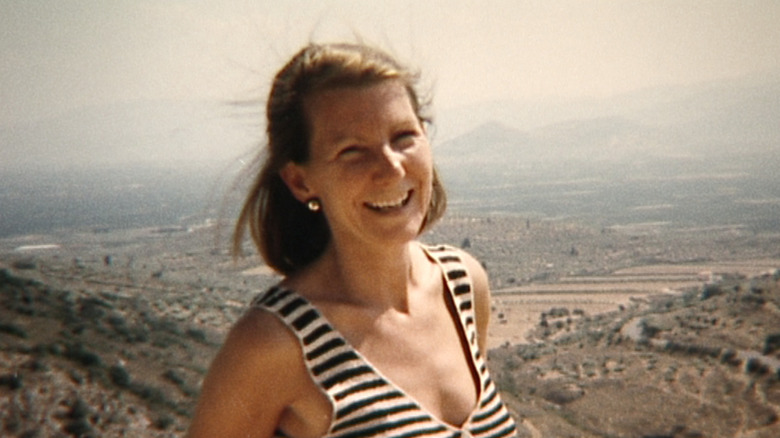 Per Bustle, it seems that Michael Peterson's sons and daughters have continued to stand by their father and remain in each other's lives. Citing a report from the News & Observer, Bustle noted that many of them scattered to states outside of North Carolina, where Peterson lives. (It doesn't look like Peterson lives in the same house that was featured in "The Staircase," though. The Sun pointed out that the mansion was put on the market in 2020, noting that Peterson sold it in 2004.) 
According to Bustle, Peterson's son Clayton now lives in Maryland with his two children, and that his other son, Todd, resides in Tennessee, with Martha living in Colorado and Margaret in California. 
Though none of them have spoken publicly about the case and Peterson's 2011 release from prison, which was made permanent after he entered an Alford plea in 2017, later episodes of "The Staircase," which were filmed from 2012 and 2016, suggest that Todd, Clayton, Martha, and Margaret are still close with their father. Caitlin Atwater still remains estranged from Peterson to this day, per Bustle.
Source: Read Full Article