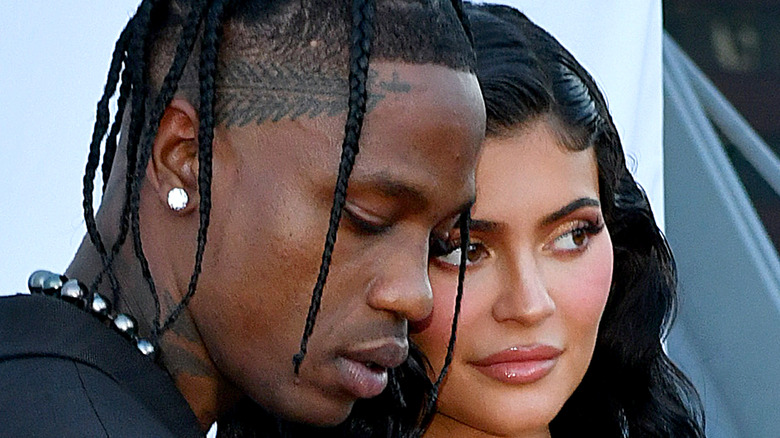 Craig Barritt/Getty Images
By Ashley Moor/Sept. 8, 2021 1:29 pm EDT
Stormi is getting a sibling! In a video posted to her Instagram page on Tuesday, Kylie Jenner revealed that she was pregnant with her second child. The 90-second video, simply captioned with boyfriend Travis Scott's Instagram handle, showed several emotional moments tied to Kylie's pregnancy, like handing a sonogram to her mother, Kris Jenner, and Stormi kissing her baby bump. Scott, who recently got back together with Kylie after calling it quits in October 2019, is the father of three-year-old Stormi and the mystery baby in question, per USA Today.
In the past, Kylie has been open about her desire to have at least "seven kids down the line," as she said during an Instagram Live with Stassie Karanikolaou in 2018, per People. Two weeks before the Instagram announcement, a source told People that Kylie was "a few months along" and was sporting a baby bump. "She has been wanting to give Stormi a sibling for a while. She loves being a mom. She is thrilled that she and Travis are pregnant again," the source told People. "She has been enjoying her pregnancy in private. She has only spent time with close friends and family."
Aside from the video announcement on Instagram, Kylie has yet to reveal any other details about her pregnancy, but that hasn't stopped people from picking up clues about her news. 
Kylie is reportedly due in early 2022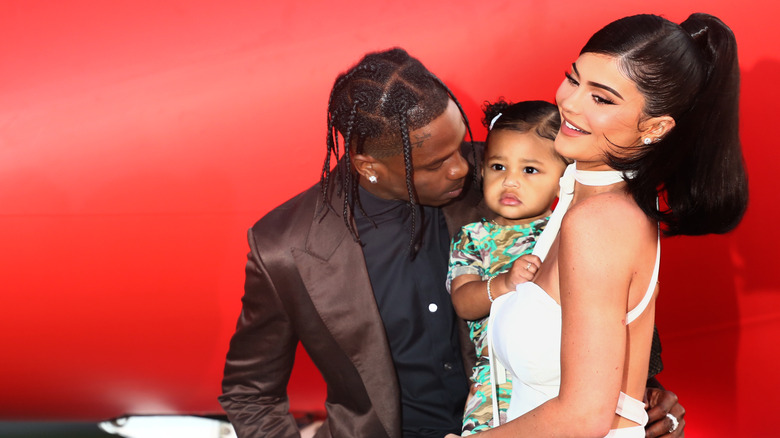 While few details were released about Kylie Jenner's pregnancy during her announcement video on Instagram, fans are already beginning to speculate about her baby's approximate due date. Though Kylie did not reveal her due date in the video released on Tuesday, there was a point in the video in which she's told that she is only a "couple of days away" from hearing her baby's heartbeat. According to Very Well Family, an ultrasound can detect a fetal heartbeat at eight weeks pregnant, while a doppler can detect a fetal heartbeat at 12 weeks pregnant.
A few of Kylie's fans have conducted their own investigation into the due date of her second baby. In fact, some have gone so far as to trace Travis Scott's social media history to January, when he tweeted, "Wheeewww that s**t was w*t this morn," per Cheat Sheet. Fans cheekily alluded to the fact that they had found a conception date for the couple's second child. If Kylie conceived on that day, it would make her due date for the second baby at some point within the next few weeks. However, a source close to Kylie told The Sun that Kylie's due date was in "early 2022."
At this point, another source close to Kylie seemed to indicate to People that the reality star would be keeping the details private in order to enjoy a peaceful pregnancy. "Kylie is doing well," the source said. "Since becoming pregnant, she has been trying to slow down a bit and to rest more … She seems to love it all though."
Source: Read Full Article