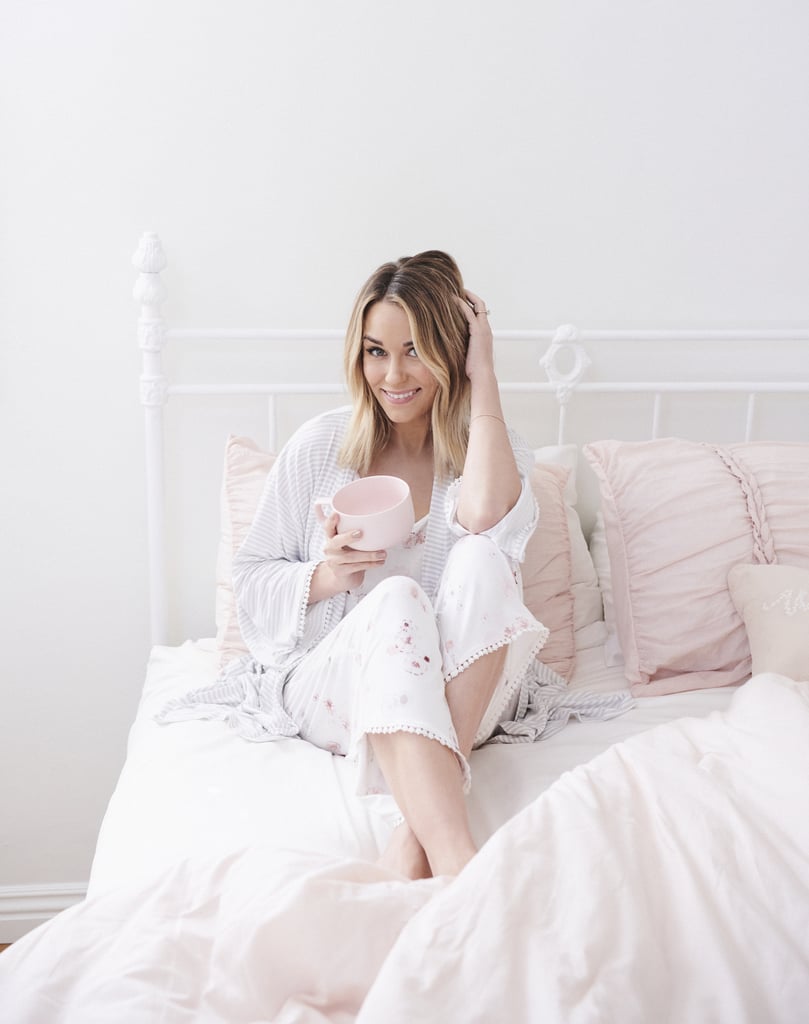 Lauren Conrad Is Coming Out With a Dreamy Kohl's Sleepwear Line, Starting at $24

Tired of sleeping in your ratty old high school tee? Lauren Conrad's new sleepwear line may be just what you're looking for. The starlet is coming out with a collection, an extension of her collaboration with Kohl's, this month, and we got the chance to ask her all about it.
"I like to wear sleepwear as soon as I get to my house, and I spend a lot of time in sleepwear pieces. I even incorporate a robe layered over leggings because I like to be comfortable when I'm at home. We didn't currently offer sleepwear pieces, so I was really excited to expand into that category because I think it's really nice to begin your day and end your day in something that you love," Lauren told us.
As you'd expect, the pieces from the collection embody her personal style pretty perfectly. Think feminine tank top and short sets, comfy sleepshirts, and cozy jersey robes. The collection is also super affordable, retailing between $24 and $56, and comes in sizes ranging from XS to XXL and 1X to 3X online.
Read on to see more from our interview and the collection ahead.
Source: Read Full Article