Many attending the inauguration today opted for purple (more on why, this way!), but Dr. Jill Biden went with a gorgeous blue matching coat and dress set by the New York City-based label Markarian. In addition to her 'fit, her silk mask is also custom made by the brand and she even coordinated her heels. Simply stunning!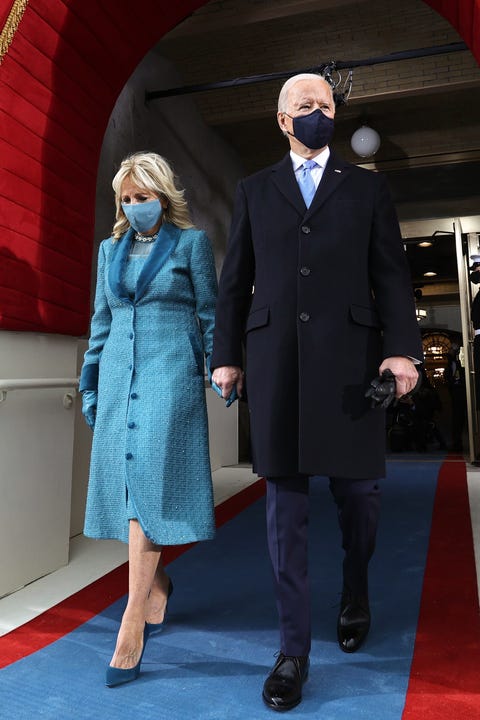 In a press release, the "ocean blue" ensemble is made from a wool tweed and the coat has a darker velvet collar and cuffs. The neckline is also embellished with Swarovski crystals, which are also scattered throughout the rest of the look to reflect light. But more on that specific color: Designer Alexandra O'Neill said it was chosen to signify "trust, confidence, and stability."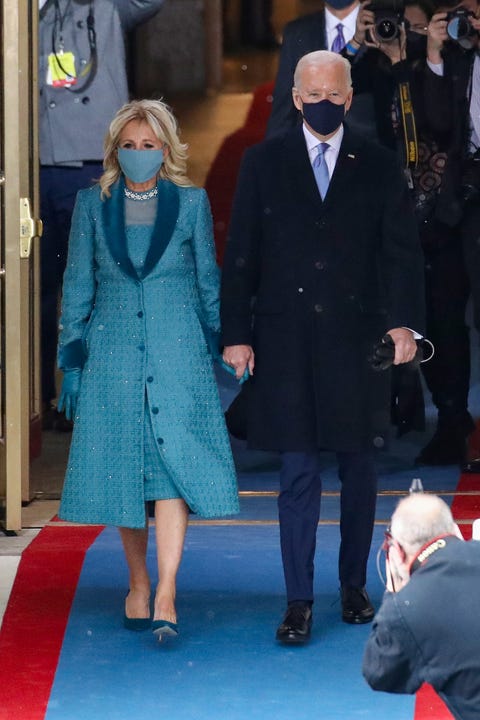 In short, Dr. Biden's look is basically a huge dig at Donald Trump and the previous administration because the last few months especially (and the last four years entirely) could be described as the antithesis of those aforementioned words. Given that we're coming off of the events of Jan. 6, when a mob incited by Trump stormed the Capitol and attempted an insurrection that ended in five preventable deaths, many are hoping for stability and confidence in Joe Biden and his new administration as we move forward in 2021.
"It is an incredible honor to dress Dr. Biden today," said designer Alexandra O'Neill in a statement. "I am so humbled to be even a small part of American history." Dr. Jill Biden held Joe Biden's 127-year-old family Bible as he was sworn in to become the 46th President of the United States this afternoon.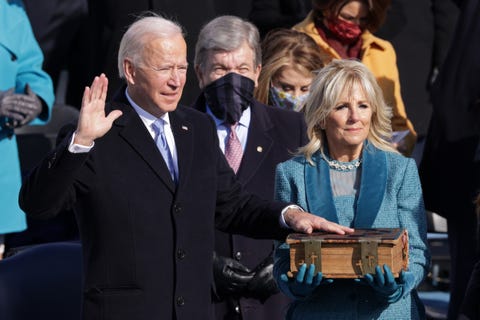 Source: Read Full Article