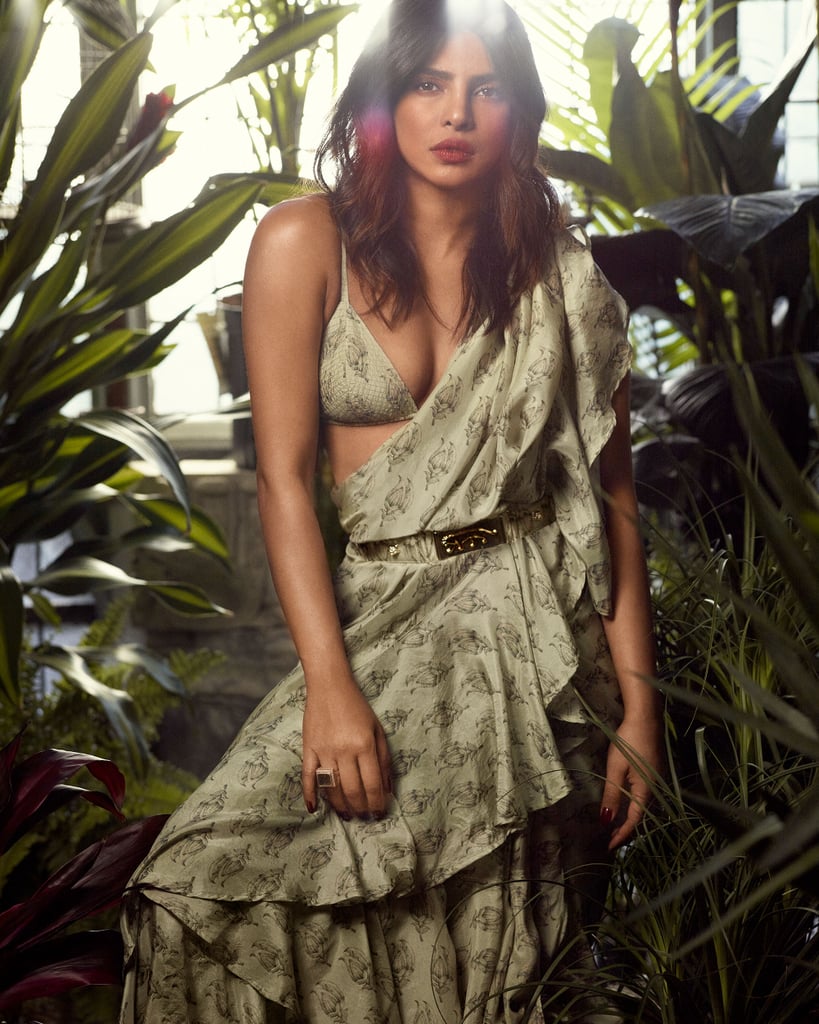 Wow! Priyanka Chopra Wore a Gold Sari on the Cover of InStyle, and I'm Beside Myself

Priyanka Chopra shook things up on the July cover of InStyle magazine wearing a sari. The stunning actress proudly showed off her Indian heritage in a gorgeous gold Tarun Tahliani sari and apparently, she even dubbed the shoot, "Indian Summer." Being a proud Indian woman in fashion, you better believe I sat up a little straighter when I first realized she was wearing the sari for her cover shoot because it's honestly such a rare sight to see.
In the magazine Priyanka explained her love for the traditional Indian outfit saying, "'Saris are my favorite. My problem is when it comes to Indian fashion, there are always these shiny, sequined, over-the-top Christmas-tree outfits. Those are not the saris I wear. I grew up with my mother wearing saris to the hospital, as a doctor. She'd wear these beautiful ones made of French chiffon, with a bindi over here,' she says, pointing to her forehead. 'And the nape of her neck would smell like Dior's Poison. That, to me, was a modern woman. And that's what I want to show the world. Indian designers make such incredible clothes that are inspired from beautiful embroidery and patterns.'" All I have to say to that is yes, yes, and YES!!
Read on to see more photos from the gorgeous shoot ahead.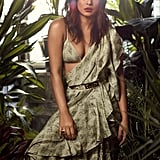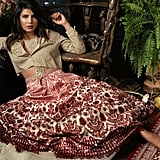 Source: Read Full Article