Lamar Odom and Khloe Kardashian might seem like a thing of the past, but in reality, the former basketball star isn't completely over his ex-wife. He recently opened up to Good Day New York host Rosanna Scotto about how he views things with Kardashian and whether or not he sees a future for the two of them.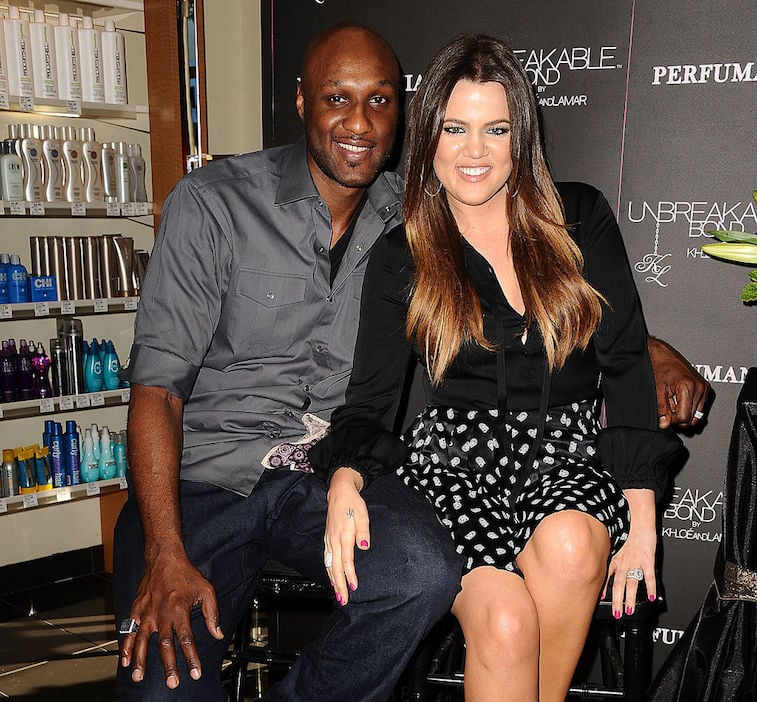 Odom and Kardashian were married in 2009 after dating for 30 days
When Odom and Kardashian first met, they couldn't get enough of each other. The two fell in love extremely quickly, and after only 30 days, they were walking down the aisle. Everything was captured on Keeping Up With the Kardashians, the show featuring Khloe's family, and viewers got to watch all of the wedding planning, from the tears of joy at the rehearsal dinner to Kardashian's Vera Wang wedding dress. Kardashian and Odom eventually got their own reality show, Khloe and Lamar, which gave a more intense look at the couple's relationship, including Odom's rocky relationship with his father. But despite falling in love so quickly, things between the couple went downhill.
Odom cheated on Kardashian several times and struggled with drug use
Odom was a professional basketball player when he and Kardashian married, but his struggle with addiction started to get the best of him. He had become addicted to cocaine, and he cheated several times. Odom's new memoir details a time when Kardashian learned her husband was at a hotel with several women, and Kardashian actually barged in and attacked one of the women. Odom went down a slippery slope, later admitting that he had had sex with thousands of women during his time as an addict. Since he couldn't get things together, he and Kardashian divorced.
Odom recently wrote a memoir — and opened up about his true feelings toward his ex
On older episodes of KUWTK,after Kardashian and Odom divorced, Kardashian said she didn't want things tohappen that way. She said if she'd had things her way, "I'd still be married toLamar." However, Kardashian eventually moved on and met Tristan Thompson, withwhom she now shares a child. Of course, Kardashian and Thompson are no longertogether.
Odom wrote a memoir about his life experiences, including his relationship with the Kardashian family, and appeared on Good Day New York on May 30 to discuss the book. When host Rosanna Scotto asked him whether he wanted to get back with Kardashian, he said he'd always have love for her and would like to see them get back together. "If it's in God's plans, I'd be down with it," Odom said.
He said he's unsure of whether Kardashian would ever take him back
As for whether Kardashian would ever rekindle the romance with Odom, "You would have to ask her that," he told Scotto during the interview. He didn't seem sure that she would take him back, though he said they got married after 30 days "out of pure love," so there is a chance the love is still there. Right now, Kardashian is trying to put everything back together after all of the drama that unfolded with Tristan Thompson. She probably isn't looking to start another relationship right now, let alone with someone who was unfaithful to her. But love is love, so if she thinks Odom is the one, things between them could still work out.
Check out TheCheat Sheet onFacebook!
Source: Read Full Article