Your Key Dates:
The Sun has been moving through the area of your chart linked to daily tasks and routines—including chores, odd jobs, commuting, and wellness. Even though you're all about the hustle, you care about the results more than the process. The truth is that the journey is an extremely important part of the product. During the New Moon in Gemini on June 3, explore ways you can cultivate systems that support long-term growth. Something that hasn't been working in your schedule may be holding you back more than you even realize.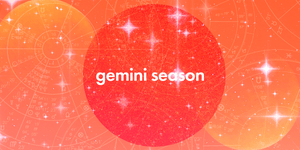 On June 17, during the Full Moon in Sagittarius, you'll discover that your outer realities are merely a reflection of your internal experiences. This Full Moon shines a bright light on the area of your chart linked to the subconscious realm, and you start diving into your emotions headfirst. I know you're steeped in logic, Capricorn love, but it's okay to feel all the feels. You may not be able to quantify your sensitivities just yet, but trust that they exist for a reason.
And as you explore the nooks and crannies of your psyche, why not align with some like-minded friends who understand your soul? On June 18, Saturn (your planetary ruler) aligns with mystical Neptune in your communication zone, creating a powerful feedback loop between your identity and the local community. This is an extremely rare and auspicious connection that will help you separate your true friends from, well, everyone else. The best way to harness this cosmic energy is to get vulnerable. What happens when you open up and share how you really feel? You will only know who has your back once you give them the opportunity to show up. This is an excellent exercise for you, Capricorn, so lean into it.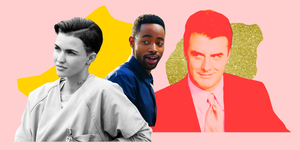 Building on this, the Sun's movement into Cancer on June 21 activates the partnership area of your chart. Soon, you'll be thinking in pairs. This is an excellent time to piggyback off the Saturn-Neptune energy and take your relationships to the next level. Whether you're taking a romantic bond to the next level or entering a new apartment with a roommate, this is an excellent time to invest in your power couples. Consider what each individual brings to the table and how their contributions support the collective goal. Simply put, if you're doing all the work, it's not a balanced equation.
Source: Read Full Article