After the Women's tournament kicked off football at the 2020 Olympics on Wednesday – Team GB picking up an impressive victory – the Men's event has followed suit on Thursday with Mexico and New Zealand among the early winners.
Now it's the turn of two of the most storied international sides to step up as Brazil face Germany in the Nissan Stadium at Yokohama. As usual, these are U23 squads but with three overage players apiece involved – legendary right-back Dani Alves is one such selection for the South Americans. Notable names in each squad for Premier League followers include Arsenal's Gabriel Martinelli, Everton's Richarlison and Aston Villa's Douglas Luiz from Brazil. Germany's squad is almost entirely domestic-based, with one exception.
Also in Group D are Ivory Coast and Saudi Arabia, with the top two nations going through to claim a quarter-final spot.
Both these nations are among the favourites to win Olympic Gold, along with the likes of Spain in the Men's tournament.
Follow all the latest updates from Brazil against Germany at Tokyo 2020 below:
Recommended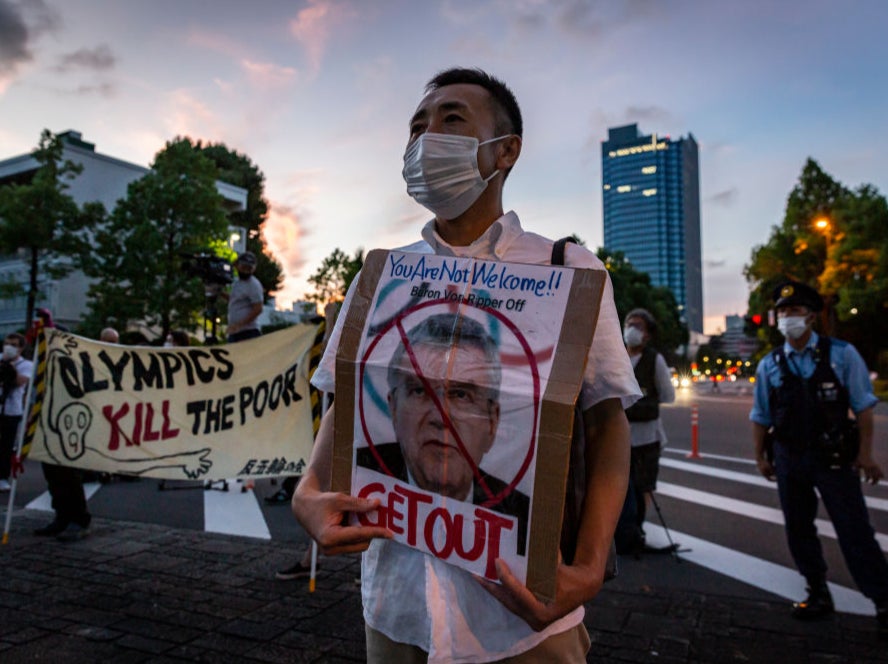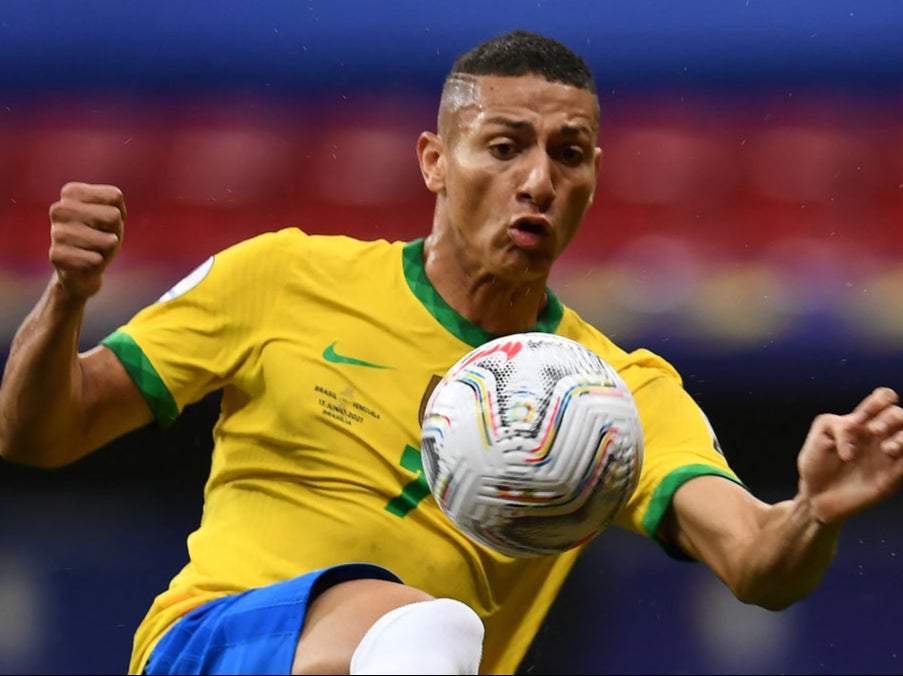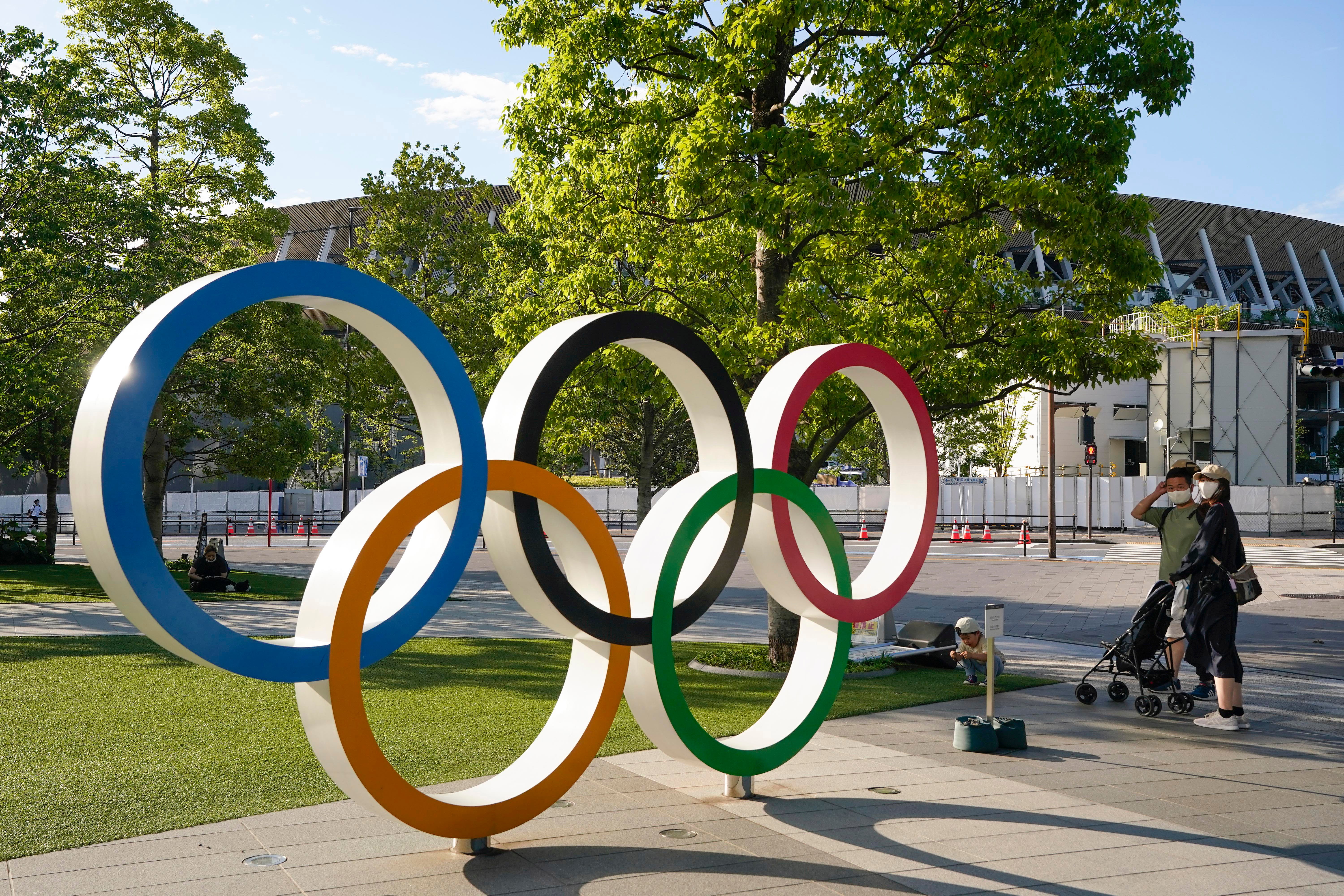 Tokyo 2020: Brazil 0-0 Germany
4 mins: Good start from Brazil! Antony clips it all the way across the box for Claudinho. He pulls the ball across but it's cut out by German shot-stopper Muller.
Brazil then come again and this time look for the long ball over the top for Richarlison but it's cut out by Udokhai.
Strange atmosphere in the stadium. Or lack of atmosphere should I say.
Nevertheless, a fast start to the game.
Tokyo 2020: Brazil 0-0 Germany
KICK-OFF: Here we go then! Brazil get us underway in this highly-anticipated group match at the Tokyo Olympic Games.
Australia's Olympic chief John Coates denies publicly bullying Queensland premier
Australia's Olympic Committee president John Coates has defended his outburst in a press conference which appeared to bully the premier of Queensland into attending the Tokyo Olympics' opening ceremony.
In a statement released by the Australian Olympic Committee, Coates said that his comments had been "completely misinterpreted by people who weren't in the room".
"The premier and I have a long standing and very successful relationship. We both know the spirit of my remarks and I have no indication that she was offended in any way," he added.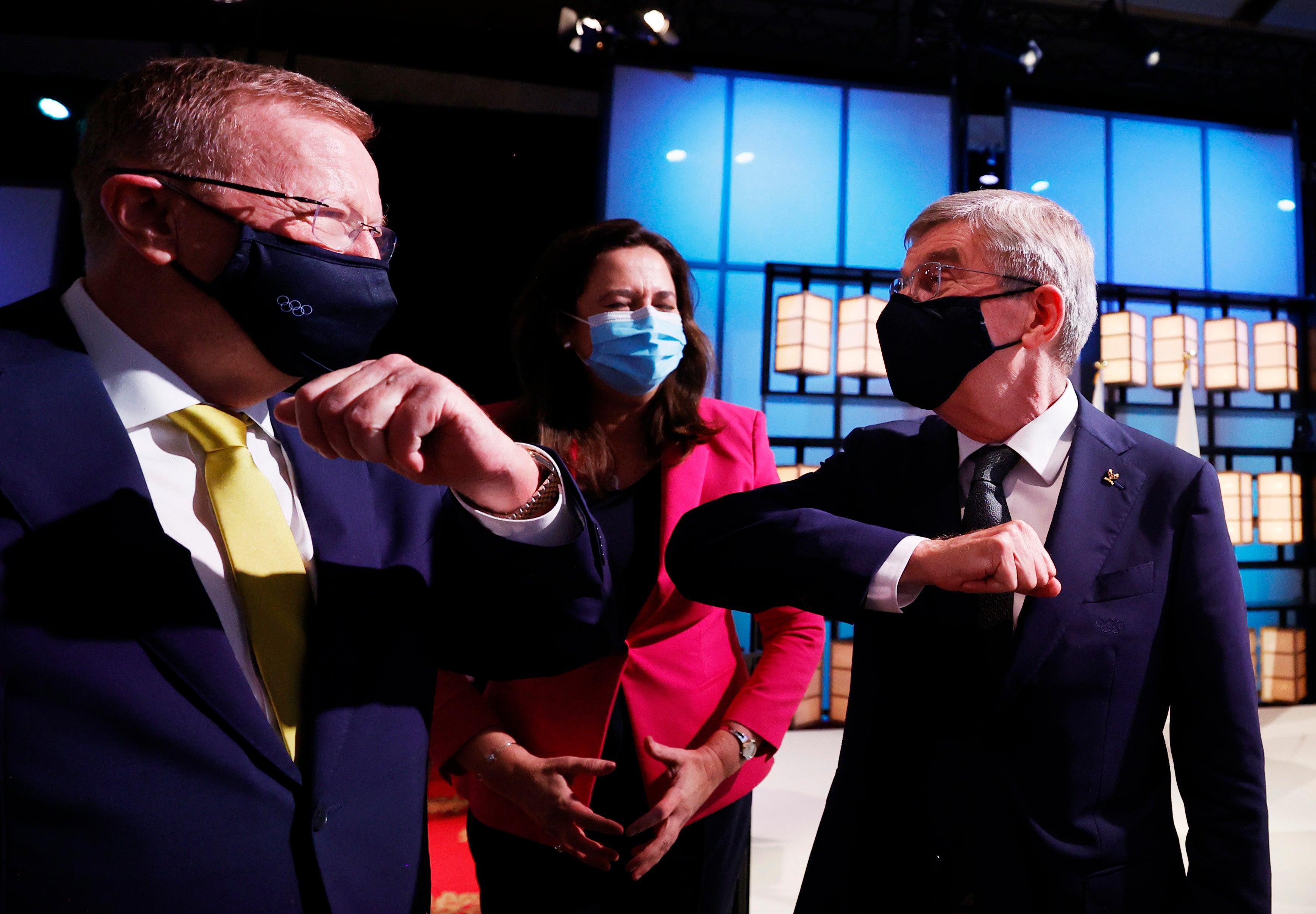 Australia's Olympic chief John Coates denies bullying Queensland premier
In a statement Coates said that his comments towards Annastacia Palaszczuk had been 'completely misinterpreted by people who weren't in the room'
Tokyo 2020: Brazil vs Germany
The players are out on the pitch and we are almost ready to kick off between the gold and silver medals from Rio 2016.
Dani Alves is here! Remarkable to see the most decorated European footballer of all-time here at the Olympic Games.
8 players to watch as men's Olympic football tournament starts at Tokyo 2020
The men's football event at the Tokyo Olympics kicks off today, running through to the gold medal match on 7 August.
Each squad is comprised of players 23 and under at the start of the year, along with up to three over-age players who bring experience, guidance and perhaps the know-how of winning to the group of talented youngsters.
We've selected eight of the most exciting prospects to keep an eye on across a range of positions, with Spain favourites to win the competition, ahead of Brazil, France, Germany and Argentina.
In action today in Brazil's clash with Germany are both Matheus Cunha and Felix Uduokhai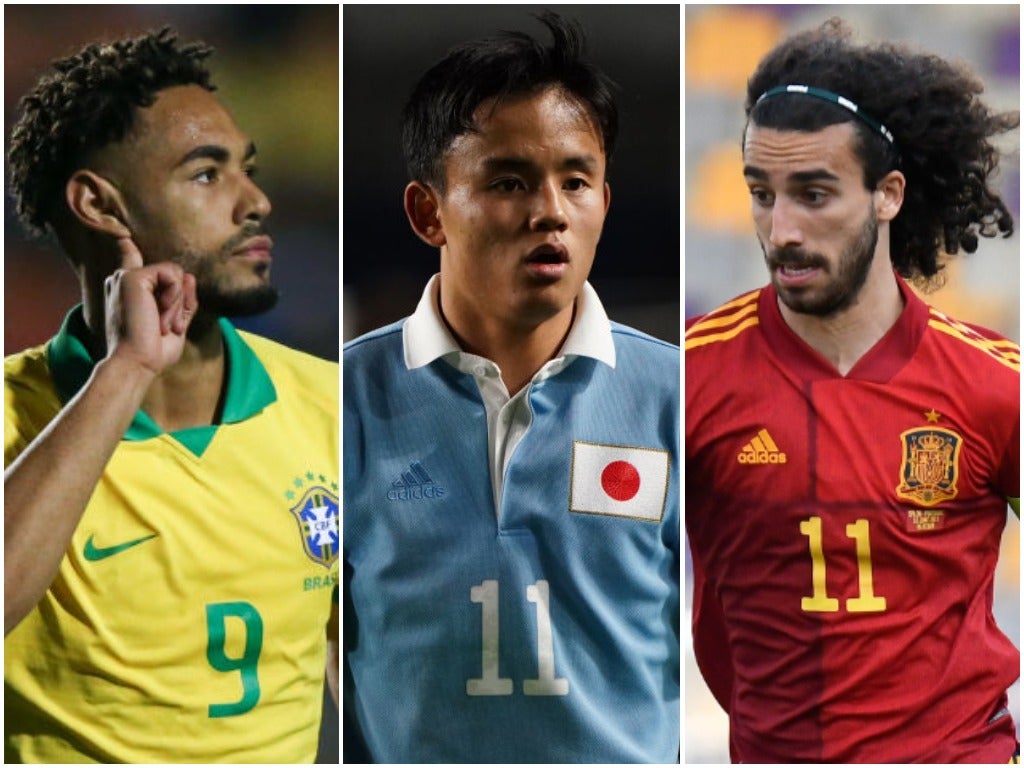 8 players to watch as men's Olympic football tournament starts at Tokyo 2020
Several soon-to-be-stars from around the top European leagues will be representing their nations in Tokyo
First lady Jill Biden heading to 2021 Olympic Games
Jill Biden will be part of the US delegation at the Tokyo 2020 Opening Ceremony, representing the nation's athletes in a three-day stay in Japan.
The Hill.com report "Biden is scheduled to meet virtually with members of Team USA and attend the opening ceremony", before also hosting a "watch party for the U.S.-Mexico softball game" at the weekend. A meeting is also planned with Japanese Prime Minister Yoshihide Suga and his wife, Mariko.
This will be Biden's first solo international trip as first lady.
Tokyo 2020: Brazil vs Germany
Aston Villa's Douglas Luiz, Everton's Richarlison, former Barcelona and Juventus man Dani Alves, they're all in action for Brazil today!
Not long to go until kick off at 12.30pm BST.
US fencer accused of sexual misconduct wants Tokyo restrictions lifted
A US Olympic fencer who is under investigation for allegations of sexual misconduct has reportedly complained about the restrictions he has been placed under in Tokyo.
Alen Hadzic was suspended in June after three women alleged he had committed sexual misconduct against them between 2013 and 2015.
The suspension was overturned by an arbitrator last month, allowing Hadzic to take part in the Games and join the team.
But USA Fencing has reportedly put restrictions in place, including making him stay in a hotel while the rest of the team lives in the Olympic Village.
He was also forced to fly out to Tokyo two days after the rest of the fencing team.
Hadzic, 29, has strongly denied the allegations made against him.
US fencer accused of sexual misconduct wants Tokyo restrictions lifted, report says
Lawyer says arbitration hearing will be held before opening ceremony
Brazil vs Germany at the 2020 Olympics
We'll be bringing you coverage of the Men's Football tournament match as Brazil face Germany in Group D, in Yokohama.
Confirmed lineups ahead of kick-off:
BRAZIL XI: Santos; Alves, Nino, D Carlos, Arana; Guimaraes, Douglas Luiz; Antony, Claudinho; Cunha, Richarlison
GERMANY XI: Muller, Henrichs, Raum, Uduokhai, Pieper, Richter, Arnold, Kruse, Amiri, Maier, Stach
IOC vice-president Coates slammed for 'bullying' Australian state premier
John Coates, the vice-president of the International Olympic Committee, has been labelled a 'dinosaur' after 'bullying' an Australian state premier into attending the opening ceremony on Friday.
Coates denied the allegations on Thursday after slamming Queensland Premier Annastacia Palaszczuk for not attending the event.
It comes just 24 hours after Palaszczuk's state capital Brisbane was awarded the 2032 Olympic Games.
In a press conference, Coates, who is also the head of the Australian Olympic Committee, told Palaszczuk: "You are going to the opening ceremony.
"I'm still the deputy chair of the candidature leadership group and so far as I understand, there will be an opening and closing ceremony in 2032 and all of you are going to get along there and understand the traditional parts of that, what's involved in an opening ceremony," he said.
"So none of you are staying behind and hiding in your rooms, alright? No one says no to John."
He then went on to add: "You've never been to an opening ceremony of the Olympic Games, have you? You don't know the protocols.
"It's a very important lesson for everyone here. The opening ceremonies cost in the order of 75 million to 100 million dollars. That's a major, major exercise for any organizing committee. It puts the stamp on the games.
"It's very important to the broadcasts that follow. And I think it's my very strong recommendation the premier and the lord mayor and the minister be there and understand it. And while they're there, they can also be very proud to watch the parade of nations and particularly the Australian team."
Independent senator Rex Patrick later called for Coates to resign and labelled him a 'political dinosaur', while social media slammed him for 'bullying' Palaszczuk.
Source: Read Full Article