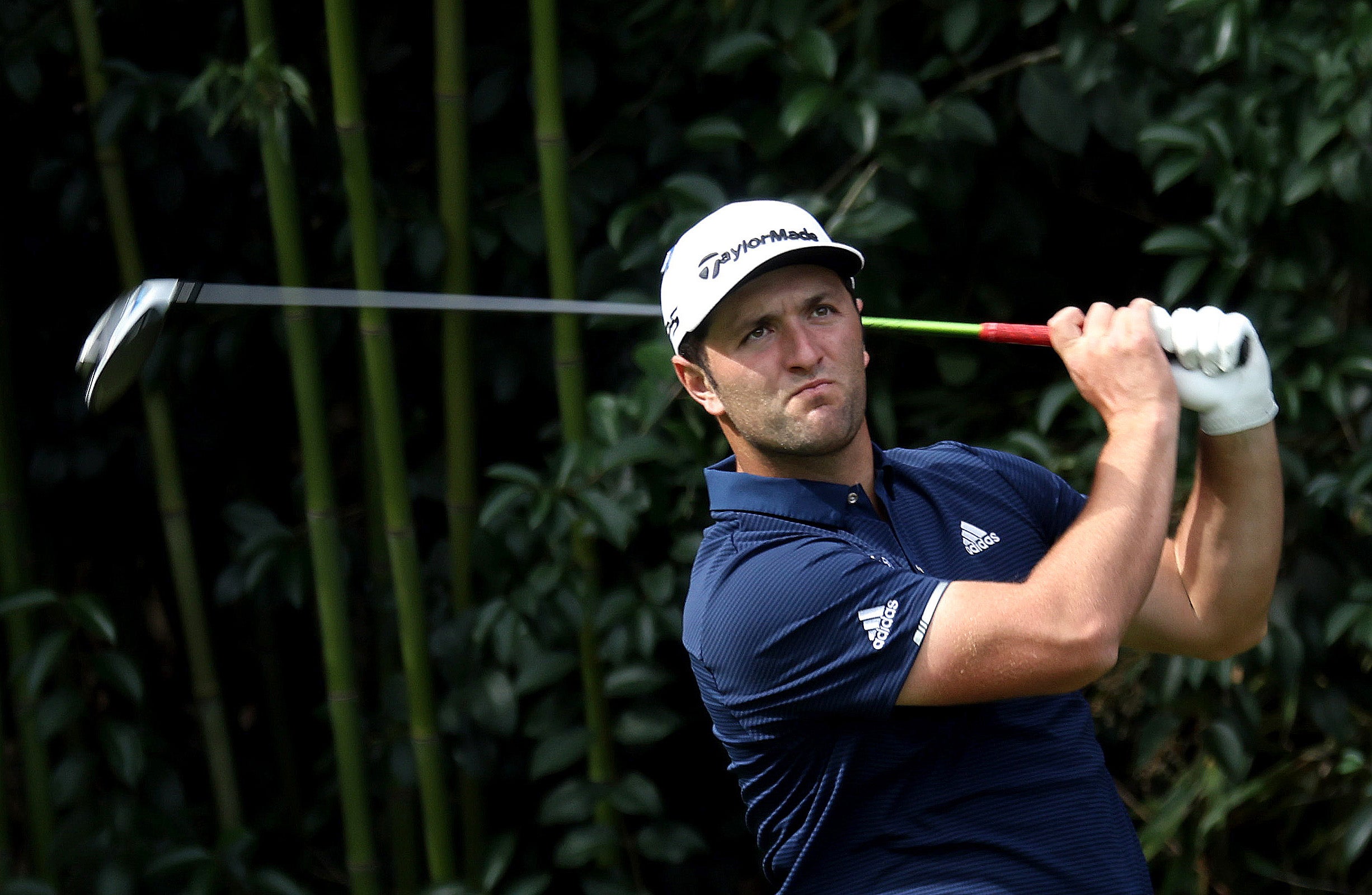 THE MASTERS 2020: BRYSON DeCHAMBEAU BREAKS DOWN FIRST ROUND
"This golf course, as much as I'm trying to attack it, it can bite back," he said.
"It's an amazing test of golf no matter what way you play it. I tried to take on some risk today. It didn't work out as well as I thought it would have, but at the end of the day I'm proud of myself."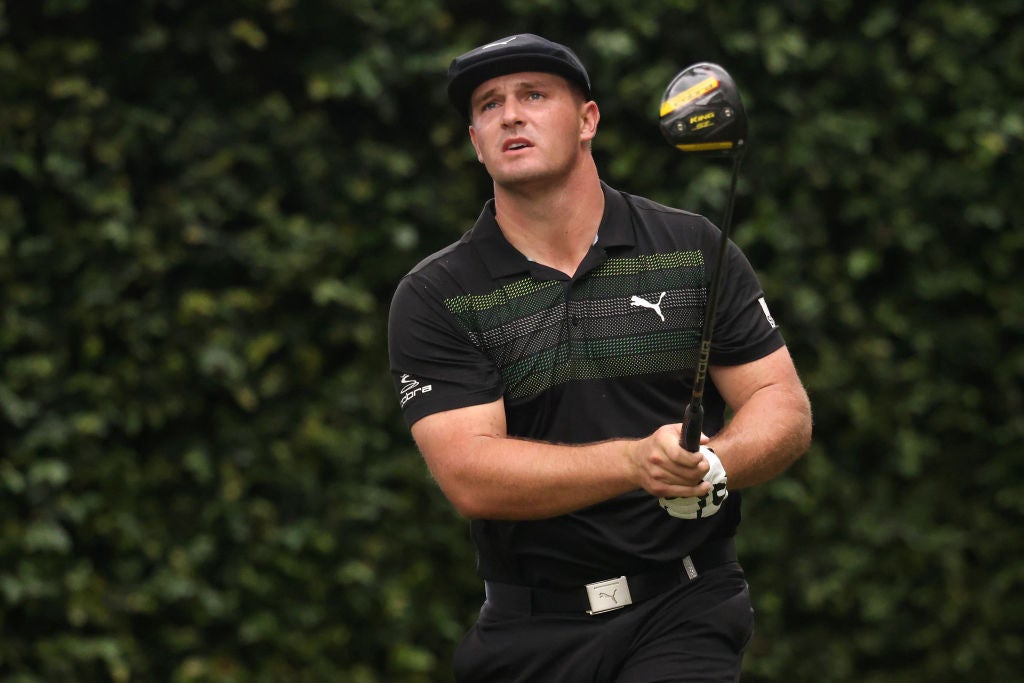 THE MASTERS 2020: TIGER WOODS DELIGHTED WITH START
Five-times Masters champion Woods, who had struggled for form in 2020, suddenly looked revived and in command on his familiar Augusta National stomping ground as he carded a four-under-par 68.
"It was good all around," Woods said after his first bogey-free start in 23 Masters appearance. "I drove it well, hit my irons well and putted well. There's really nothing, looking back on it, that I could have done a little bit better."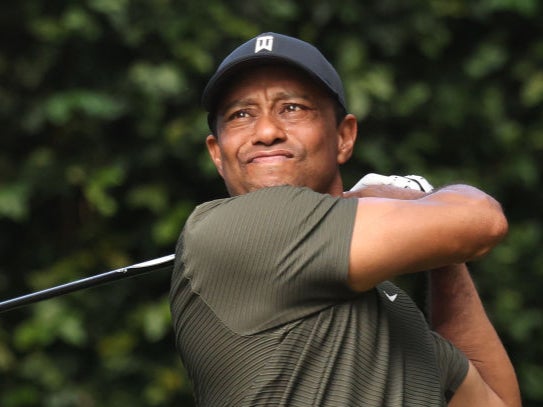 THE MASTERS 2020: AMATEUR ANDY OGLETREE REVELS IN PLAYING WITH TIGER WOODS
Amateur Andy Ogletree's Masters debut was relatively serene on Thursday, played without the fans that rocked Augusta National with roars he witnessed on TV as a kid growing up in Mississippi.
"I can't imagine what it's normally like, with all the big crowds," the 22-year-old told reporters on Thursday. "But I definitely had a lot of nerves.
"You have that feeling in your gut that it's finally here. You dream of having moments like that and you look forward as a competitor to having those feelings."
Being paired with defending champion Tiger Woods and British Open champion Shane Lowry of Ireland was a thrill.
"I grew up idolising Tiger. Just to be playing with him is awesome," said Ogletree who won last year's U.S. Amateur title at Pinehurst, and became the third Georgia Tech golfer to win the event following Bobby Jones and Matt Kuchar.
Ogletree said he already has an indelible memory from his maiden Masters — his stay in the Crow's Nest, Augusta National's traditional lodging on the second floor of the clubhouse for amateurs competing in the tournament.
"The Crow's Nest last night was awesome. I was so amped up I didn't want to go to sleep. It was super cool," said Ogletree, who also got a kick out of the morning entertainment.
"Hearing everyone coming in and out of the champions locker room this morning you can kind of hear a lot from up there. It's just like being a part of history up there. "Tiger and I actually talked about it today walking down one of the fairways. He was asking me, 'how was the Crow's Nest? I wish I could stay up there'," as the five-times Masters champion reminisced about trips to Augusta after winning his U.S. Amateur titles.
"He was telling me cool stories about his experience back in the day."
Ogletree had a bumpy start on Thursday and stood four over par after his first four holes starting from the 10th before finding his form to finish with a one-over 73.
"I'm just happy with the way I fought," he said. "Hopefully, I can carry that into tomorrow and play some good golf."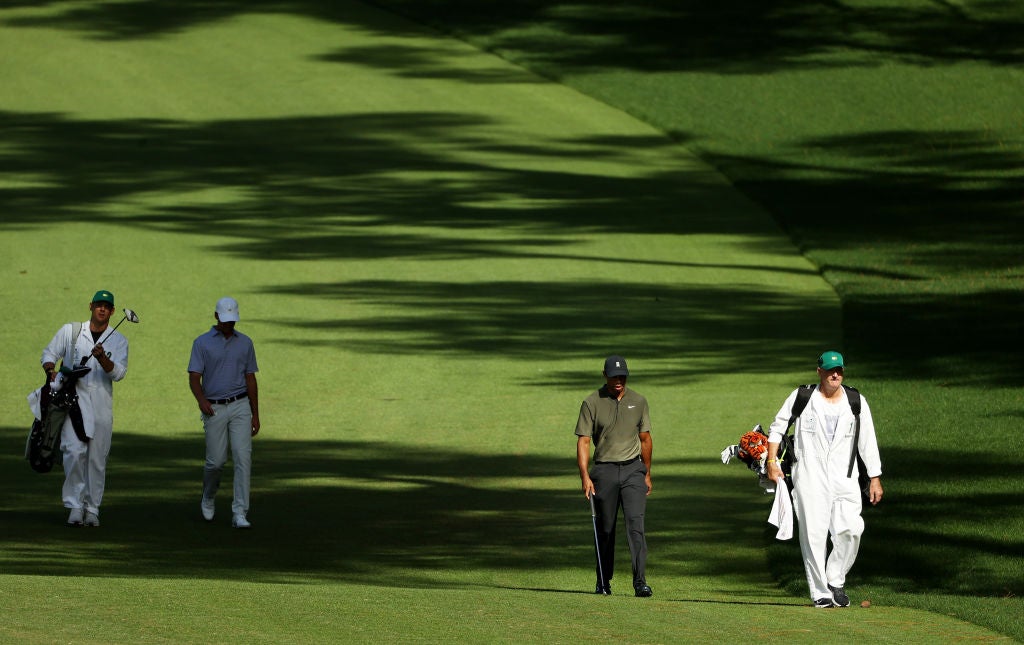 THE MASTERS 2020: DAY ONE AT A GLANCE
LEADING: Paul Casey opened with a 7-under 65, matching his lowest score at the Masters.
TRAILING: Webb Simpson and Xander Schauffele at 67.
INCOMPLETE: Of the 44 players who didn't finish, Justin Thomas was 5 under through 10 holes.
TIGER TALES: Tiger Woods had a 68. It matched his lowest start ever at the Masters, and it was his first bogey-free round in a major since the opening round at Hazeltine in the 2009 PGA Championship.
SHOT OF THE DAY: From the trees right of the ninth fairway, former Masters champion Patrick Reed hit a low approach that cleared the bunker and rolled out just below hole for a tap-in birde.
CHEER OF THE DAY: Jack Nicklaus and Gary Player received the loudest applause from about 300 people who gathered around the first tee for the honorary start.
KEY STATISTIC: Larry Mize, the 62-year-old former champion, averaged 247.4 yards on his two measured drives. Bryson DeChambeau's driving distance was 334.6 yards. They each shot 70.
NOTEWORTHY: Casey's opening 65 was 16 shots better than his first round at the Masters last year.
QUOTEWORTHY: "A lot of firsts today. That's kind of the way this entire year has been. The fact that we're able to compete for a Masters this year, considering all that's been going on, it's a great opportunity for all of us." — Tiger Woods.
TELEVISION: Friday, 7:30 a.m. until the completion of the first round (ESPN); 1 p.m. to 5:30 p.m. (ESPN).
THE MASTERS 2020 DAY TWO: CASEY DRAWS ON 'ENERGY' OF AUGUSTA WITHOUT FANS
Even with a lack of spectators and roars, there was little struggle for Paul Casey in finding the energy to produce a highly impressive opening round at the Masters on Thursday.
The round, delayed by seven months due to the coronavirus pandemic and then by almost three hours because of thunderstorms on opening day, carried the Englishman to a seven-under 65.
That score matched his lowest at Augusta National and gave him a two-shot lead among those fortunate enough to play 18 holes before darkness halted the action in Georgia.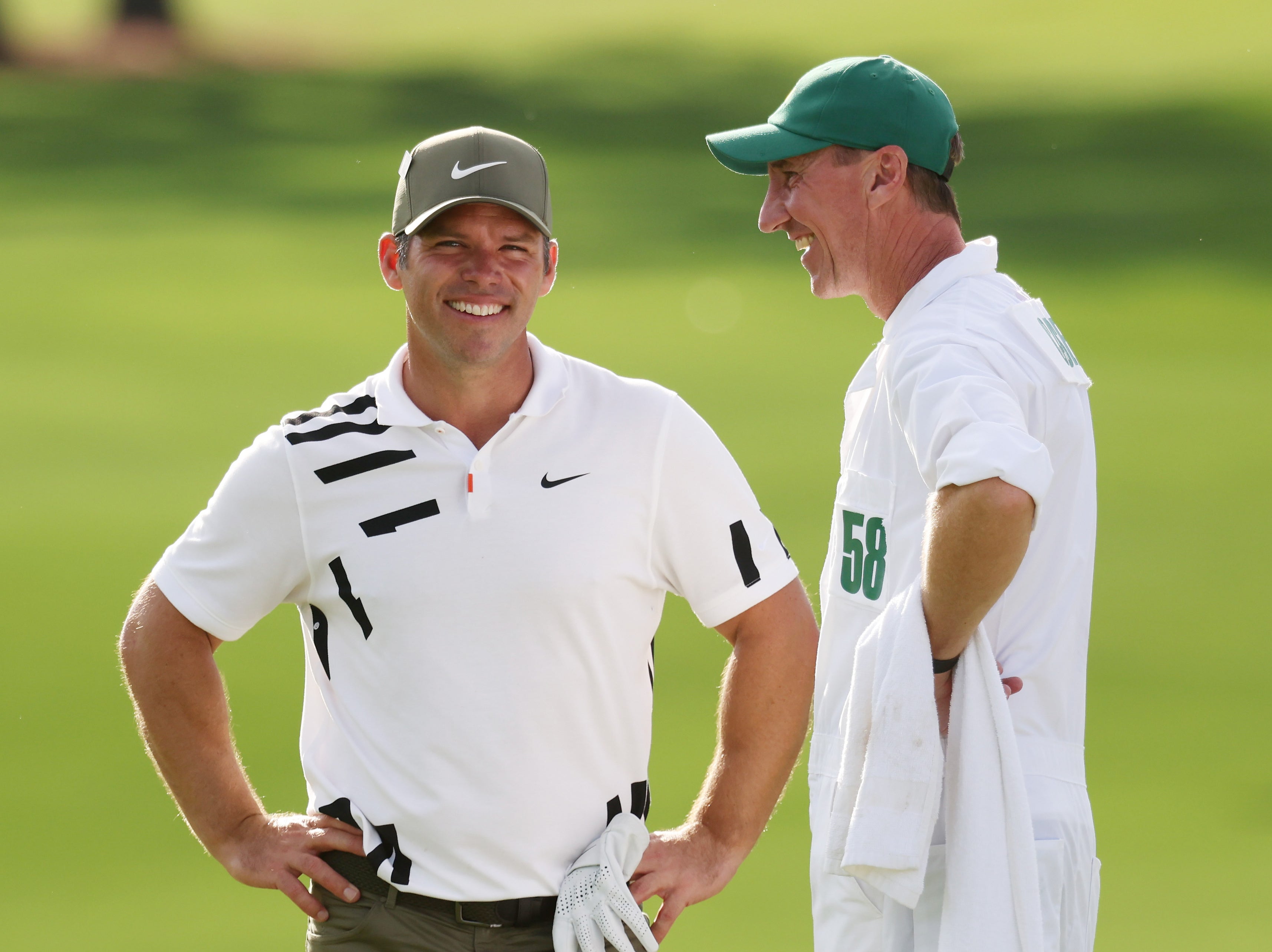 In absence of fans, Paul Casey draws on Augusta 'energy' to form early Masters lead
Englishman said the major has so far marked his first enjoyable experience of golf during the pandemic
THE MASTERS 2020: LEADERBOARD ENTERING DAY TWO
-7: Casey (F)
-5: Simpson (F), Schauffele (F), Thomas
-4: Matsuyama (F), Westwood (F), Oosthuizen (F), Reed (F), Woods (F), Wolff, Scott Fritelli
-3: Janewattananond (F), Rahm (F), Finau (F), Wallace (17), Fowler, Langer, Johnson, D., Rose
THE MASTERS 2020: NICKLAUS CRITICISES AUGUSTA
Jack Nicklaus has criticised Augusta National and its greens for lacking "fire" after a low-scoring day one at The Masters.
Heavy rain hit the Georgia property minutes after the 2020 tournament begun, forcing play to be suspended and leaving streams of water all over the course.
After play resumed, Paul Casey raced into a day one lead at seven-under, though many players still have large portions of their first rounds to conclude.
But the 18-time major winner was upset at how the players were able to attack the course, leaving 50 players under par.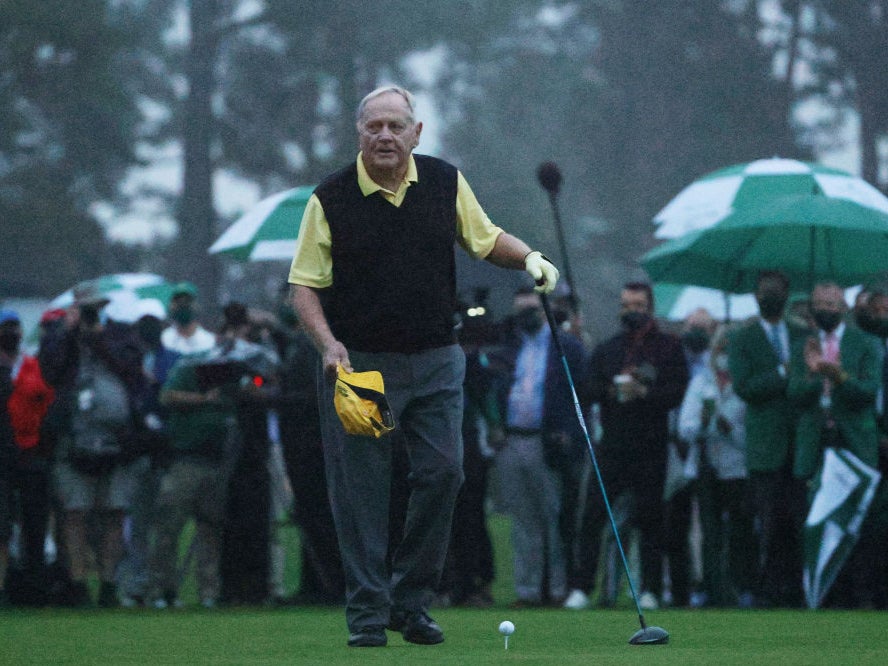 Jack Nicklaus criticises Augusta after low-scoring day one at The Masters
The 18-time major winner was upset that the greens were not responsive following heavy rain
THE MASTERS 2020: WESTWOOD CLAIMS AUGUSTA GIVES OLD GUYS A CHANCE
Lee Westwood believes Augusta National gives "older guys" a chance at major glory despite the sport emphasising power and distance more than ever.
The 47-year-old, who finished runner-up in 2010 and 2016, believes added experience gives him a great chance to succeed and finally become a major champion.
The Englishman made five birdies on the front nine with a bogey on the back to produce a four-under 68, which leaves him sitting three strokes back of leader and compatriot Paul Casey, with much of the first round still to be finished after darkness suspended the first round.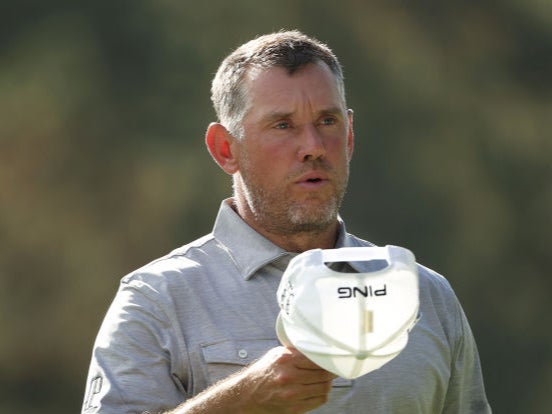 Lee Westwood explains why The Masters gives 'older guys' a chance
Westwood has finished second or third in every major championship but is still yet to land a win
Source: Read Full Article