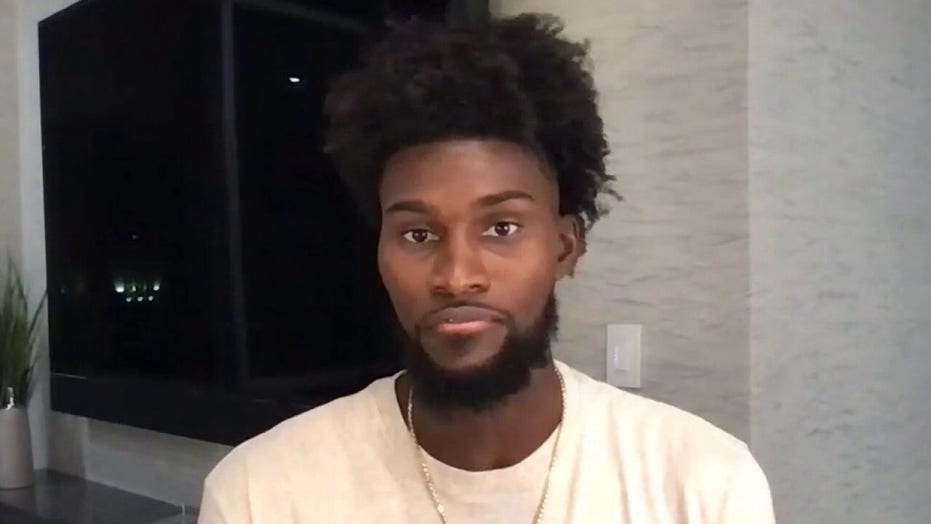 Orlando Magic's Jonathan Isaac pushes back on NBA vaccine policy
Professional basketball player joins 'Fox News @ Night' to discuss the increased pressure for NBA players to get vaccinated
The NBA's ridiculous rules that apply only to unvaccinated players are preventing Magic big man Jonathan Isaac from breaking bread with his teammates. Though the 24-year-old has already had COVID and regularly shares a sweat-filled court with the rest of the Magic, Isaac is not allowed to dine with the team.
"It doesn't really make sense," Isaac told Allie Beth Stuckey.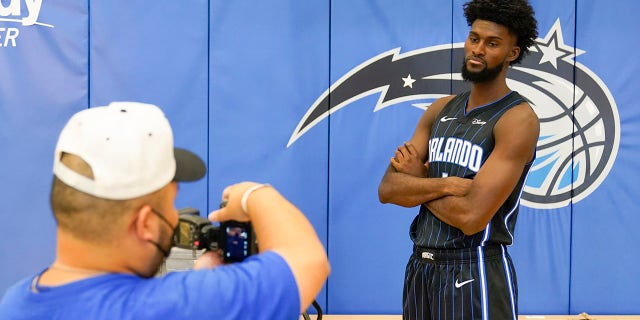 Orlando Magic forward Jonathan Isaac poses for a photo during NBA basketball media day, Monday, Sept. 27, 2021, in Orlando, Fla.
(AP Photo/John Raoux)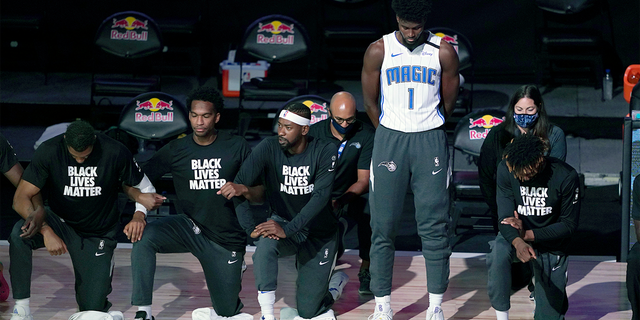 Jonathan Isaac #1 of the Orlando Magic stands as others kneel before the start of a game between the Brooklyn Nets and the Orlando Magic on July 31, 2020 at The HP Field House at ESPN Wide World Of Sports Complex in Lake Buena Vista, Florida.
(Photo by Ashley Landis – Pool/Getty Images)
He continued: "I'm not allowed to go to like team functions. Or if the team is eating in a restaurant, I can't eat in the same room as them. To me, it just doesn't logically follow for us then to get on the court together. And then again, for natural immunity to be ignored, and then again, just this, all of this is coming about talking about a virus was such a high survival rate."
The league's backwards rules are especially confusing to Isaac, who is not against the vaccine, but won't soon be endorsing the shot.
"Even if you take the vaccine, it does not stop it, you know, infection and transmission. I'm not against the vaccine, I think there actually are people who should take it," said Isaac.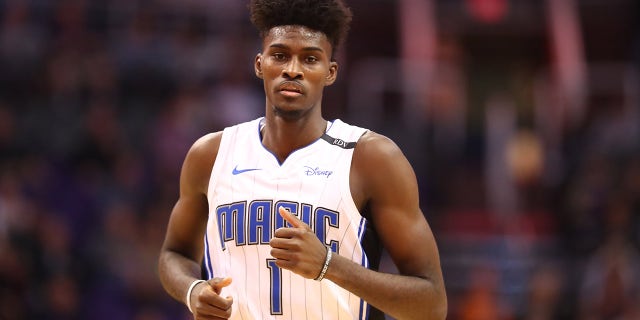 Orlando Magic forward Jonathan Isaac (1) against the Phoenix Suns at Talking Stick Resort Arena.
(Mark J. Rebilas-USA TODAY Sports)
Until the NBA loosens their restrictions on unvaccinated players, Isaac will be stuck at a table for one.
Source: Read Full Article