"Babygirl" Lisa Hamme from Pennsylvania and her Nigerian "baby love," Usman Umar (who goes by "Sojaboy" in his rap career in his home country), have been causing trouble and sparking rumors ever since they first appeared on this season of 90 Day Fiancé: Before the 90 Days.
Their 20-year age difference has led to arguments that Usmanis in it just for a visa and fame. Meanwhile, recent cheating allegations havesuggested that Usman might be involved with more women than just his American bride-to-be.
In a recent appearance on Angela Yee's podcast Lip Service, Usman shockingly implied that Lisa tricked him into staying with her via threats of harming herself. He also hinted that he didn't truly love Lisa and that he was even willing to take on more wives in the future, as polygamy is legal for Muslims in Nigeria.
Lisa's rep responded to Usman's claims…and his answers surprised many fans, who have witnessed the 90 Day Fiancé star's extreme onscreen jealousy.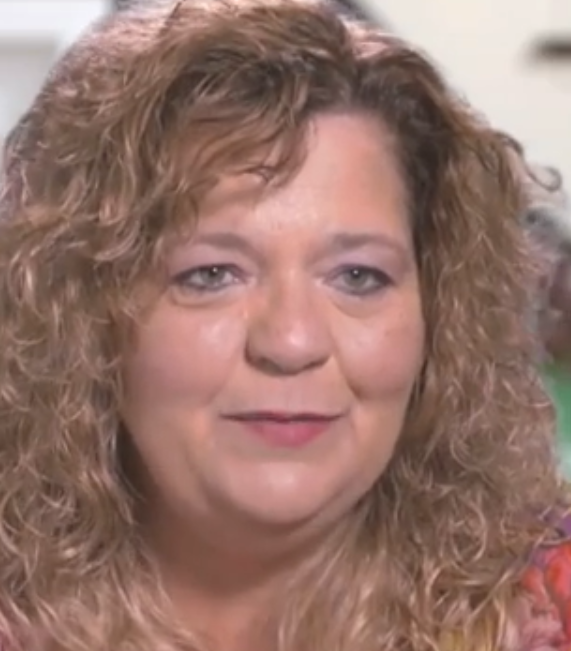 The '90 Day Fiancé' stars don't seem to be on the same page in terms of their relationship
On Lip Service, Usman shared plenty of behind-the-scenes details about his true feelings for his much older American fiancée, Lisa. When asked if he was in love with Lisa, Usman offered a rather, um, lackluster reply.
"Yeah, I have to be," he said unconvincingly, "becausesomebody who has been with you almost every day, you get used to that person.And if you don't talk to that person, sometimes you miss them. So by the timeyou start missing somebody, definitely I think you love them or you care forthem."
Yee and her fellow interviewers didn't exactly take this as a true declaration of love on Usman's part. Instead, they took it as an admission that the rumors were true, and Usman was just using Lisa for a K-1 visa.
Usman also told Yee repeatedly that his music career was more important than his relationship with Lisa at the end of the day. What's more, the 90 Day Fiancé star admitted that, deep down, at various points, he had realized he wasn't truly in love with Lisa. But because she wanted to be with him so much, he claimed, he wanted to make it work.
Usman claimed that he planned to marry more than one wife
The interview only got more telling from there. When his interviewers hint that he got "trapped" into his relationship with Lisa, Usman didn't pull any punches.
"Honestly, I can say yes. I can say yes," the 90 Day Fiancéstar confessed. "The point here is that I am doing this to make Lisa happy."
What's more, Usman admitted that he didn't necessarily planto stick with just Lisa even if he did marry her—especially if he wantedchildren in the future.
In Nigeria, he explained, Muslim men can legally marry up tofour wives as long as they can financially provide for them equally. They aren'tpermitted to take on more than one wife if they can't fully provide for theirmaterial needs or if they are planning to treat them unequally. (And the mendon't normally need their wives' permission to do so, at least according to Usman.)
"Lisa cannot give me [a] child, and I need a child. You know?" Usman explained. "But if I do this to make her happy, maybe the time is coming that I will have [a] child. Because in my religion, and in my culture, I'm allowed to get married with four wives."
Lisa's representative claimed she was open to polygamy, but only under certain conditions
When Usman dropped the polygamy bombshell, many 90 DayFiancé fans were surprised. Lisa's jealous nature and her anger about hisfemale fans didn't seem to suggest she'd be down with being a sister wife.
On Apr. 24, Lisa's promoter and representative, Rocco Straz, spoke exclusively to In Touch Weekly about Usman's recent claims. In addition to confirming that 52-year-old Lisa and 31-year-old Usman were still together and going strong, Straz stuck to Nigerian law as far as what the single mom would consider appropriate in her potential future with Usman.
"As far as four wives in the Islamic religion,it is acceptable for him to take four wives, BUT and I mean BUT, he mustbe able to provide for all four wives," Straz said. He emphasized that thismeant Usman would have to be ready to support Lisa and any other wives in full,without any monetary assistance from them, before she would ever consider practicingpolygamy in their marriage.
"[This includes] financially, housing, utilities, vehicles,car insurance and medical insurance," Straz added. "At that point, if he isable to do all of that, he may take another wife. The wives do nothave to contribute their personal finances with him."
It looks like Lisa might be open to the potential of polygamywith Usman…at least for now. But with the number of ups and downs along Lisaand Usman's rollercoaster of a relationship, who knows what could happen next?
Source: Read Full Article