Jenelle Evans and Nathan Griffith were co-parenting their son, Kaiser. Now Griffith has been awarded custody. Griffith also hasn't gotten along with Evans' new husband, David Eason. Are things getting worse between them during their custody battle? Here is everything you need to know.
Nathan Griffith previously called 911 after Jenelle Evans' dog was allegedly killed
The former Teen Mom 2 star revealed on Instagram that her dog died. She posted a picture of her and Nugget with a caption revealing the dog is dead.
It was then being reported that Eason allegedly shot the dog. He later made a video claiming the French bulldog snapped at their 2-year-old daughter. The father also reportedly said, "Whether it be your dog or mine, a dog is a dog and I dont [sic] put up with that sh*t at all. I'm all about protecting my family, it is my lifes [sic] mission."
Griffith called 911 after this. "I guess there was a dispute with my ex-fiancée and her husband and he shot a dog. And there's been multiple 911 calls of abuse," he said. "And I'm just trying to figure out where my son's at and what I should do in this situation right now. I'm just so confused right now. … I just want to make sure my son is safe."
He also explained that he hasn't spoken to Evans in almost a year and she changed her phone number. However, he sees their son every weekend.
Griffith now has custody of their son, Kaiser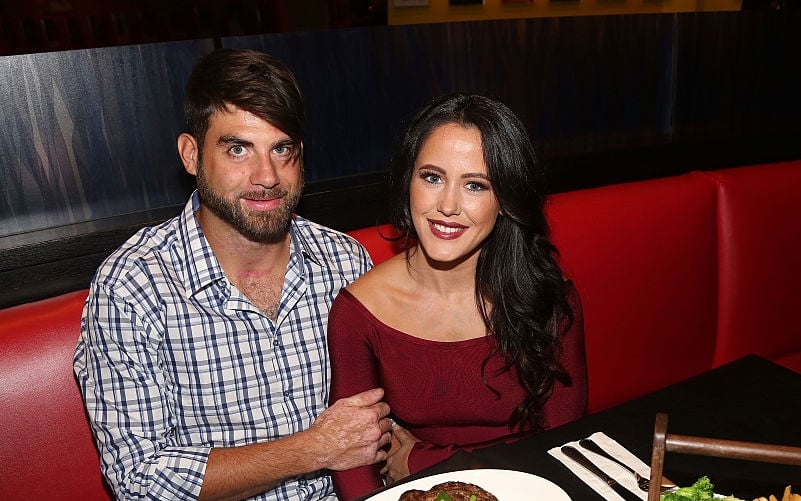 Eason and Evans' children were removed from their home. That includes Kaiser who is now staying with Griffith. TMZ reported that Kaiser was "extremely fearful" of returning to the married couple's home and in court.
Jace and Ensley will be staying with Evans' mother, Barbara Evans, and Eason's daughter, Maryssa will be under the custody of her mother, Whitney Johnson.
Eason and Griffith reportedly got into a confrontation outside the courthouse
The two were reportedly seen getting into it after court. TMZ reports that Eason was seen going up to Griffith on June 4 in the Columbus County Courthouse parking lot. Griffith was talking to a TMZ cameraman when Eason approached asking, "You hanging out with the paparazzi?" 
They exchanged a few more words before Eason raised his middle finger. Griffith then said, "I'm actually going to file a restraining order because of that."  
This wouldn't be the first time Eason and Griffith didn't get along. Griffith's girlfriend, Ashley Lanhardt previously tweeted that Eason was harassing Griffith by texting him homophobic slurs, according to In Touch Weekly. Griffith has yet to file a restraining order against Eason.
Source: Read Full Article