Bobby Giancola from Below Deck Mediterranean plans to go big for New Year's Eve, whereas Colin Macy-O'Toole said he'd rather be well-rested when he greets 2022.
Along with their agent Gabriella Schwager from Stars Marketing Group, the Below Deck Galley Talk crew members dished about New Year's Eve plans with Showbiz Cheat Sheet, which could ultimately mean welcoming a new family member for Giancola. He's hoping to adopt, "A little potato, a little Frenchie," he shared. But before Giancola becomes a dog dad he plans to attend an epic New Year's Eve party in his hometown of Ft. Lauderdale, Florida.
Bobby says he's going to get 'buck wild' while Colin will rock the sweatpants
Giancola joked, "I'm gonna get buck wild because we're doing [New Year's Eve] at this restaurant I invested at called No Man's Land, we're doing a big party there," he said. "So basically, we have five booths that we're doing for $1,000 a booth. And then we've got a big one for $2,000. We're also doing a $50 general admission. And we're actually taking all the bar stools out just so it's kind of one big party. It's going to be a blast. I can't wait."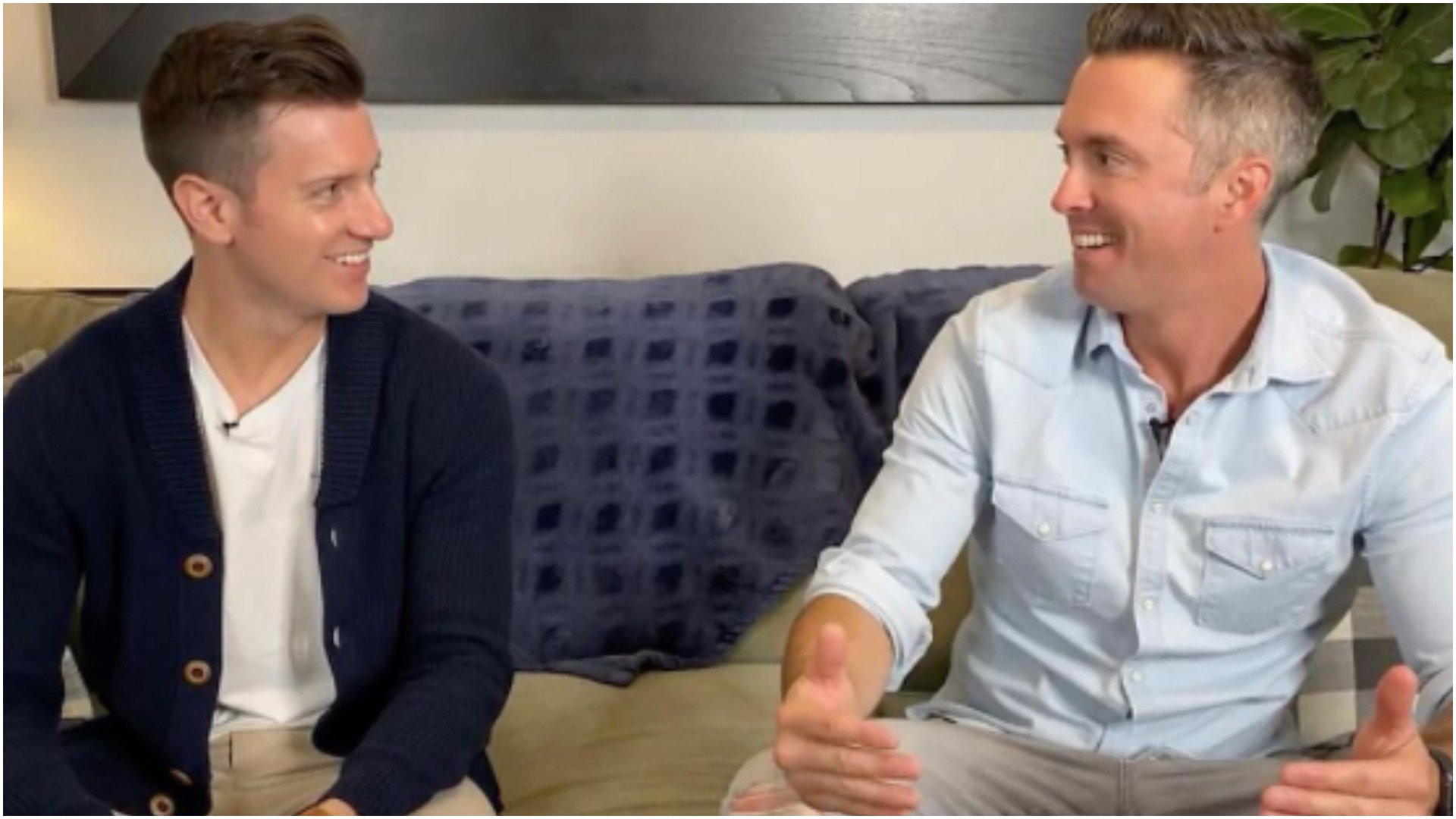 Macy-O'Toole will be hanging out closer to home for New Year's Eve. "You like to party, I'm more of a sweatpants and hanging out with my friends and their kids," Macy-O'Toole said. While Macy-O'Toole is all for socializing he's not a big New Year's Eve kind of a guy.
"New Year's is my number one least favorite holiday of the year," he admitted. "It's like you just feel there's so much pressure like making plans. It's so annoying, like 'She's doing this and he's doing that, like, what am I doing?' You know?"
They shared what they'll be sipping when they toast the New Year
Macy-O'Toole and Giancola always have a cold beverage when they watch Below Deck on Galley Talk, so what will they drink to ring in 2022? "I'll be drinking an Old Fashioned," Giancola said, adding that his restaurant specializes in the drink.
"Oh yeah, you like the fancy stuff," Macy-O'Toole joked. But what will Macy-O'Toole be sipping? "I'm a champagne guy on New Year's," he said. "Give me that bubbly." He's not picky about the specific brand and leans toward whatever is tasty.
And while Macy-O'Toole will be more casual this year, Giancola plans to bust out the tuxedo – which he wore briefly on Below Deck Galley Talk. "I'm wearing a tux on Friday night," he said. "So it's gonna be fun. That's what's nice about this place, it's kinda a little hoity-toity. "So, you know, there's a dress code. You've got to dress nice, even on a regular night, you know, regardless of New Year's. So it's nice. Like, I always go in a collared shirt, nice pants."
Bobby may also be ringing in the New Year with a new puppy
Hopefully, Giancola gets some rest after going "buck wild" on New Year's Eve because his plan is to adopt a puppy on New Year's Day. He is looking at several puppies throughout Florida and was on his way to meet one of the puppies – all girls.
"I'm obviously going to make an Instagram for the dog and that Instagram is going to get all the attention," he exclaimed. "My Amazon account, my cart is already packed with like pink, you know … like the little backpacks and the leashes and the collars and the toys, the bowls and the potty pads and everything."
He's even chosen a name for the puppy. "Coozie! Little Coozie," he smiled.
Source: Read Full Article