Jake Foulger and Fraser Olender from Below Deck were both surprised that they kissed during a drunken night out with the crew. But now Olender is worried the kiss might damage their budding friendship.
Foulger who is straight and already kissed deckhand Rayna Lindsay said he wasn't bi-sexual but rather sexually comfortable. Earlier that night, Foulger jumped naked into a hotel pool after the crew dinner and Olender followed (in his underwear). But on the car ride back to the yacht, Olender and Fougler got into a lengthy liplock – one neither remembered until they were reminded the next day.
What did Jake and Fraser from 'Below Deck' remember about the drunken night?
The crew recalled the night of drinking and debauchery, which was when both men were separately told they had kissed. "Do you remember making out with Fraser?" first mate Eddie Lucas asked Foulger.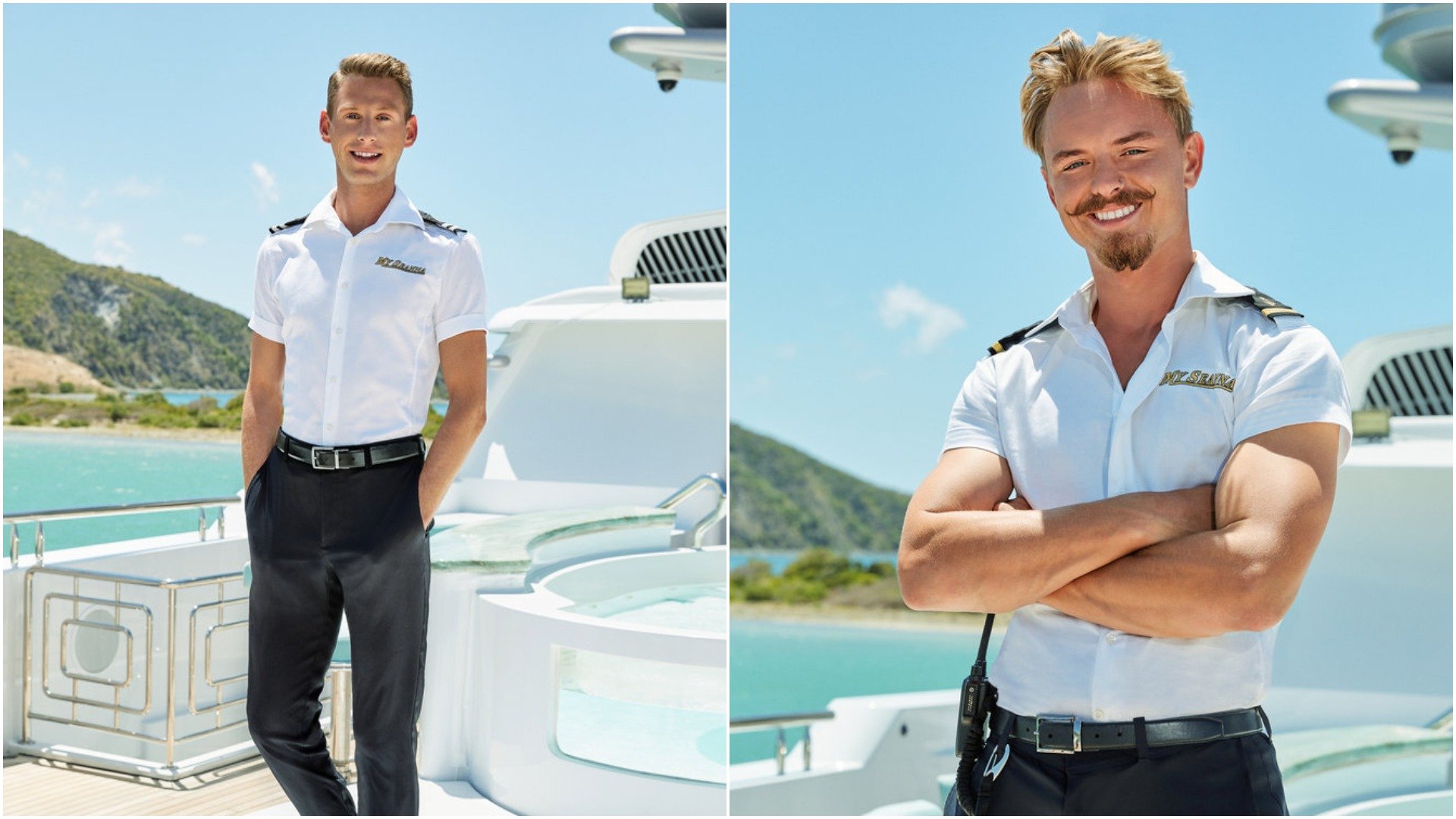 Foulger laughed. "No I don't actually. Mother f**ker!" He seemed to be more amused and laughed about the information.
However, Olender, who is gay, had a different reaction than Foulger. "I love the pictures of you two I got last night," chief stew Heather Chase said to Olender in the galley kitchen. She showed Olender her phone and footage of the men kissing popped up.
Olender wasn't amused. He walked away grasping his forehead: 'What?!" he exclaimed. When Chase asked if he remembered he replied, "No!" Chase then shared that he and Foulger kissed "multiple times." He then added, "Ugh ****!"
Why is Fraser upset he kissed Jake on 'Below Deck'?
While Olender initally had his eye on Foulger, he was actually upset that they kissed. "I am mortified," Olender said in a confessional. "Jake is straight and now he possibly thinks I'm into him. Which is awful. And potentially very uncomfortable for him."
"I've put my best friend relationship on the boat at risk," Olender continued. "On the inside, I'm crumbling." Olender was seen in his bunk telling himself it was "f**king stupid" and saying "stupid" over and over again.
And while Lindsay kissed Foulger after the first crew night out, she laughed about the kiss he had with Olender. "Oh my god," she said in a confessional. "This is great! Maybe I should start watching gay men porn? I did not say that out loud. Mom and dad. That was some b*tch behind me."
Are the 'Below Deck' pals still friends?
And while Below Deck viewers will have to wait and see if the friendship remains intact, Instagram and an interview Olender gave to Showbiz Cheat Sheet offer hints that they are still pals. Olender and Foulger recently hung out together. "Me and Princess," Foulger captioned the Instagram share. Olender replied, "My man."
But beyond Instagram, Olender told Showbiz Cheat Sheet he and Fougler's friendship is still very tight. "Jake and I have a really strong bond and a great relationship," he said. "And what's fun is we all got along, which is lovely, as all of our relationships go. Firstly we make friends. At this point in time [in the season] you can't really see real interactions."
Olender said he's remained friends with the entire crew, but he and Foulger remain pretty tight. "We all become friends and we have hiccups along the way," he said.  "Jake is going to be in my heart for as long as I can see down the line. But I'm still good friends with all of them."
Below Deck is on Monday at 9/8c on Bravo.
Source: Read Full Article