Chicago P.D. Season 9 introduced Carmela Zumbado as Anna Avalos. Anna starts working as a CI for Hank Voight and is involved in a very dangerous mission. She starts working at a bakery owned by Javier Escano, who is using the store as a front for his cartel business. In episode 16 Anna succeeds in getting closer to Escano. He will no doubt continue to be an important character when the show returns. Chicago P.D. fans have probably seen Escano actor José Zúñiga on TV or in movies before.
José Zúñiga plays Javier Escano in 'Chicago P.D.' Season 9
Anna has been a valuable CI for Hank Voight in Chicago P.D. Season 9. At the end of episode 12, she got a job at a bakery in order to get closer to Zúñiga's character Javier Escano. This storyline picked back up in episode 16. Anna isn't having much luck getting close to Escano. In fact, it seems like he might not even know her name.
Things quickly change when a shooting occurs outside the bakery. The man who orchestrated the attack, Adrian, later returns to the bakery, injured and bleeding. Escano and Anna are the only people still at work and Escano refuses to call an ambulance for Adrian. Instead, a terrified Anna stitches him up.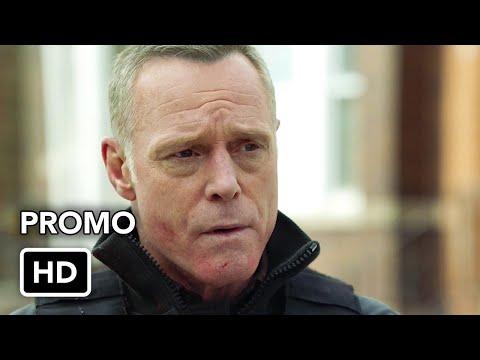 Although she is traumatized, this seems to get Anna in Escano's good books. He instructs her to take Adrian home and stay with him. Adrian later kills himself at the behest of Escano. At the end of the episode, Escano remarks that Anna knows what he does, yet she is still here. Anma seems to have earned Escano's trust in the end.
Here's where you've seen 'Chicago P.D.' actor José Zúñiga before
Zúñiga is a 57-year-old actor from Honduras who moved to the United States at the age of 7. According to IMDb, his first acting credit was a role in the 1991 film Riding the Rails. Zúñiga has had an eclectic mix of acting roles over the years. He has appeared in films including Alive, Twilight, and The Dark Tower.
Zúñiga has made guest appearances on quite a few popular TV shows. The actor has shown up in at least one episode of Law & Order, Dexter, CSI: Miami, Grey's Anatomy, Criminal Minds, House, and The Blacklist.
Zúñiga portrayed Ramiro Nava in seven episodes of Snowfall. He also had a recurring role in the political drama series Madam Secretary and Marvel's Agents of S.H.I.E.L.D. More recently Zúñiga joined the cast of Narcos: Mexico. His character Jesús Gutiérrez Rebollo is a Mexican military general opposing the cartel.
When does 'Chicago P.D.' return with new episodes?
Anna's work as a CI for Voight is far from over. She still has more information to learn from Escano. Chicago P.D. Season 9 is currently on a break. The show will return with a new episode on April 6 at 10 p.m. EST. The new episode is titled "Adrift," though the plot synopsis is yet to be released.
Source: Read Full Article