Want to make a satisfying Italian dish for dinner without racking up the calories?
Food Network star Giada De Laurentiis' Pasta with Vegetable Bolognese is light on the fat and calories, so all you'll be packing on is tons of flavor.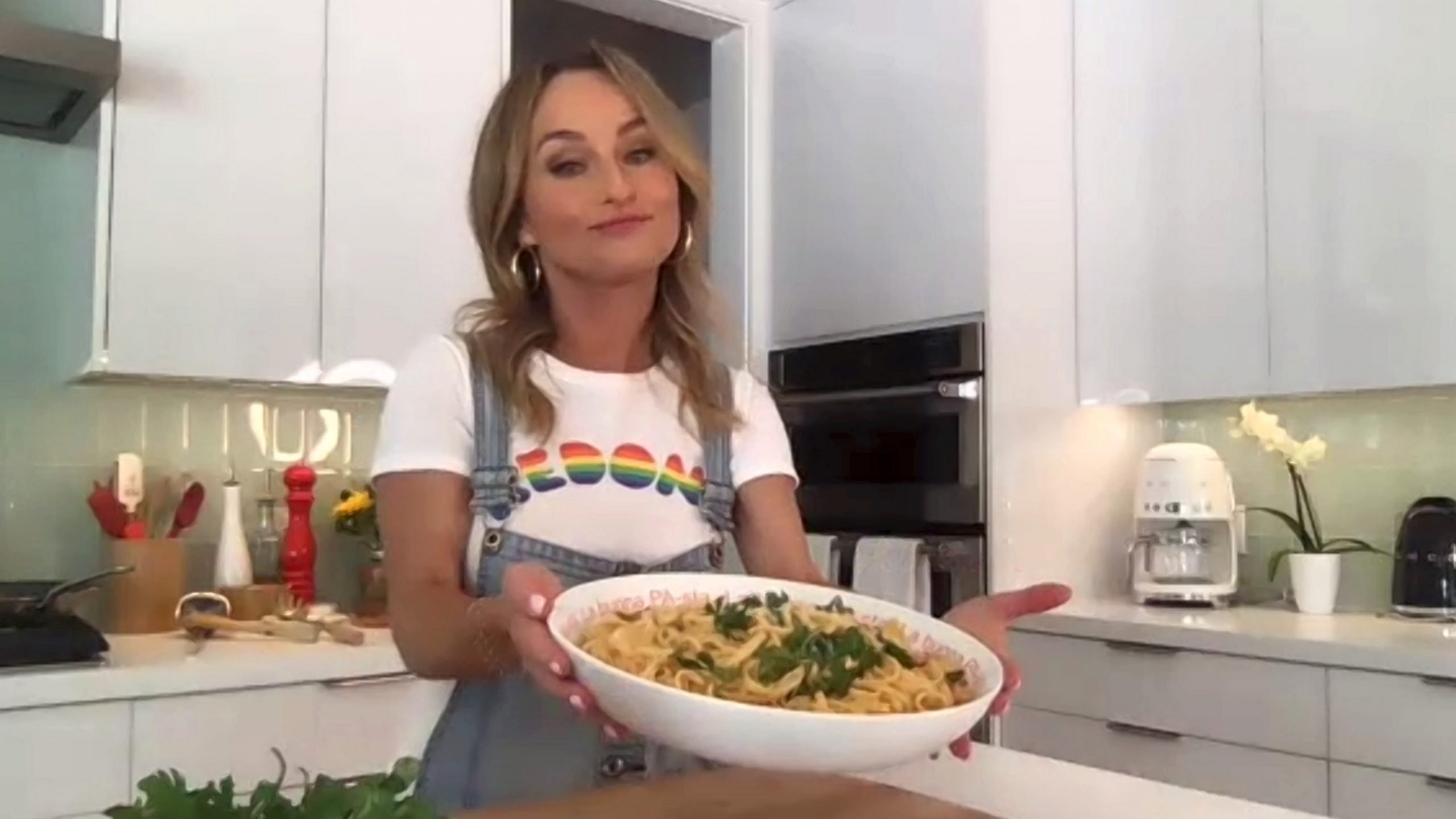 De Laurentiis has been cooking more healthfully
The television personality explained to Today that writing her latest cookbook Eat Better, Feel Better came about because of her desire to feel less sluggish. She added that the foods she nibbled on throughout her busy filming days left her feeling fatigued.
"I was snacking on all the wrong foods — lots of sugar, caffeine, pre-packaged snacks — basically anything that I thought would give me energy to get through the day," she told the morning show.
The Rome-born chef realized she only began feeling better when she "started really listening to my body and eating the foods that loved me back. That helped my body heal itself and also indicated what foods worked for my body and what foods didn't. My body was paying the price. I started to eat better and eat more consciously."
What you'll need to make Giada De Laurentiis' Pasta with Vegetable Bolognese
For this recipe (the full recipe and its instructions can be found here), De Laurentiis calls for the following ingredients on hand: dried porcini mushrooms, carrots, one onion, one red bell pepper, garlic cloves, olive oil, fresh thyme and oregano, fresh mushrooms, tomato paste, red wine, mascarpone cheese, a short pasta (such as rigatoni), and Parmesan cheese.
The dried mushrooms are revived in "very hot water" and put aside. The carrots, onion, bell pepper, and garlic are chopped either by hand or in a food processor until they're "chunky" and then cooked until tender along with the thyme and oregano—salt and pepper the vegetables to your preference.
https://www.instagram.com/p/CSCw0dDh89K/
Strain the porcini mushrooms and add them to the pan with the fresh chopped mushrooms and the tomato paste. Cook until it's all softened. De Laurentiis says at this point to add "the porcini mushroom liquid" along with the red wine and bring to a boil. Lower it to a simmer, add the mascarpone cheese, being careful the chef says, to stir it "until just incorporated." The cooked pasta is added and tossed, along with Parmesan cheese.
As De Laurentiis' lifestyle and food blog Giadzy says of the recipe, it's "the perfect meatless alternative to the Italian classic. It uses mushrooms instead of ground beef, which gives it great flavor and texture. Plus, it couldn't be easier."
Reviewers gave De Laurentiis' meatless recipe a hearty thumbs-up
On Giadzy, reviewers were impressed with how well the vegetarian recipe stood against its meaty original.
"It's a big hit, loads of flavor. Also great as a side to a roast…or a great hearty meal on its own," said one home cook.
Another added their praise along with their hopes for a vegetarian collection of recipes from the celebrity chef: "This vegetarian loves when there are meat-free versions of traditional recipes! Hope someday Giada will create a vegetarian cookbook!"
Source: Read Full Article