Netflix's Blood & Water follows a teenage girl named Puleng (Ama Qamata) and her quest to find her missing sister. Puleng's older sister was kidnapped and put into human trafficking as a baby. She transferred to Parkhurst High after suspecting one of their students, Fikile (Khosi Ngema), is her long-lost sister. The drama is a captivating watch from beginning to end. But is the show based on a true story? 
Is 'Blood & Water' inspired by a true story?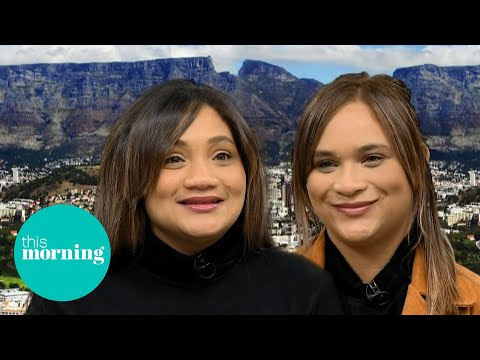 Unfortunately, Blood & Water is not based on a true story. However, the storyline is similar to an actual event that happened in South Africa. According to Radio Times, the show shares a striking similarity to the case of Miché Solomon, who was a Cape Town resident that attended Zwaanswyk High School. 
A new student Cassidy Nurse arrived at the school in 2015. Miché was surprised by how much Cassidy looked like her. So much so that the pair almost looked identical.
In a 2019 interview with BBC, Miché said it felt like she knew Cassidy beforehand. "I almost felt like I knew her. It was so scary – I couldn't understand why I was feeling like this."
As it turns out, the two were sisters! A woman named Lavona Solomon was sentenced to 10 years in prison for kidnapping a three-year-old baby in a hospital located in Cape Town. She took the baby from the hospital in 1997 and raised her as her child. After 17 years, Miché discovered that her high school friend, Cassidy, was her long-lost sister.
The creators of Blood & Water have not confirmed this particular event inspired the series. But, the case and the show's plotline are undeniably similar.
'Blood & Water' Season 2 ended on several cliffhangers
After the shocking Blood & Water Season 2 finale, fans want to know if the show will return for another season. The season ended on several cliffhangers, leaving viewers with many unanswered questions. Not only are Puleng and Fikile sisters, but Puleng is in danger. After Fikile's mother, Nwabisa, is arrested for human trafficking, she is taken out of prison in the middle of the night. It's revealed that KB's mother, Lisbeth, orchestrated the kidnapping.
Puleng learned that KB's mother was involved in Fikile's kidnapping. Now that she's back, Lisbeth wants to know who Puleng is and what her role is in everything. So, is Puleng in danger? Even though it's too early to tell, it's not looking suitable for Puleng because she made some dangerous people mad.
Will 'Blood & Water' return for a third season?
Currently, Netflix has not renewed Blood & Water for a third season. The streaming service has not announced the show's cancellation, so there is a strong possibility that the South African drama could return for another installment.
According to HITC, Netflix did not renew the show for a second season until a month after the first season debuted on Netflix. Although it's been three months since the second season premiered on the platform, there is still a chance the show will get renewed. For now, fans will have to wait for further updates from Netflix. 
Blood & Water is streaming now on Netflix.
Source: Read Full Article