The long-running television dramedy M*A*S*H aired on CBS from 1972 to 1983. In that near-decade, the series introduced viewers to unforgettable characters including Benjamin Franklin "Hawkeye" Pierce (Alan Alda), Margaret "Hot Lips" Houlihan (Loretta Swit), and Father Francis Mulcahy (William Christopher), to name just a few.
When one actor announced his decision to exit the show, Swit revealed, the show's cast was hoping he would change his mind. But, she said, the actors "fell apart" at the script change making it impossible for him to return.
McLean Stevenson wanted to leave M*A*S*H for other opportunities
Reportedly, the actor in 1975 had been lured away from his role as Lt. Colonel Henry Blake with the possibility of helming The Tonight Show as rumors swirled that its longtime host Johnny Carson would be leaving.
In a 2018 interview with The Hollywood Reporter, several members of the cast talked about M*A*S*H in general and eventually about Stevenson's departure in the show's third season.
Stevenson, who died in 1996, had been "a guest host on The Tonight Show and they were teasing him with the idea that he could be the replacement for Johnny Carson," according to co-star Jamie Farr who portrayed Max Klinger.
"I was shocked when I learned that [Stevenson, whose nickname was 'Mac'] had decided to leave. He was such a tenderhearted, kind man," Radar O'Reilly actor Gary Burghoff added.
Cast members weren't told about the emotional final act of the script until the last moment
Show co-creator Larry Gelbart told the Television Academy Foundation that he, fellow M*A*S*H creator Gene Reynolds, and writer Burt Metcalfe accepted Stevenson's decision to leave, saying the show would just have to "adjust."
"We decided that his character should die," Gelbart added, explaining the title of the episode "Abyssinia, Henry."
"The expression, 'Abyssinia, Henry,' comes from the flapper era, the '20s era," he explained. "The expression for 'Abyssinia,' for 'I'll be seeing you.' Kind of corny but then Henry Blake was kind of corny."
In the episode, Henry Blake dies after receiving a discharge home and Gelbart said, only he, Reynolds, Metcalfe, and the show's writers knew about the tragic ending. The only cast member in on it was its star, Alan Alda.
"The reason we kept it a secret, our primary reason, was to keep the actors from being influenced by that information," he explained. " … Because they would have been dealing with their emotions as people, as co-workers of McLean Stevenson."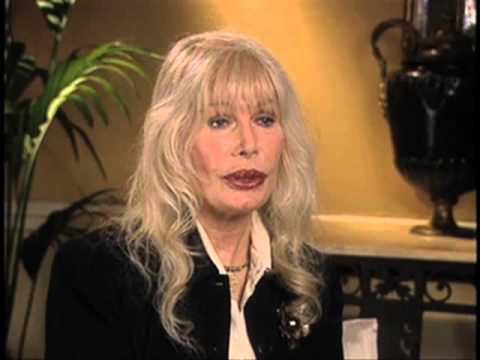 The M*A*S*H cast was 'devastated' that Henry Blake was killed off
The cast knew the script called for Henry to receive his discharge and leave via helicopter for Tokyo to catch a plane to the U.S.
What they didn't know was the final scene: Radar O'Reilly enters the operating room, forgetting to put on a surgical mask. In his hand is a telegram. He reads it almost in a trance: "I have a message: Lieutenant Colonel… Henry Blake's plane… was shot down… over the Sea of Japan… It spun in… There were no survivors."
Swit recalled, "We all fell apart. Henry was Mac and Mac was Henry. And to hear a telegram saying he'd just been shot down over the Sea of Japan? You could hear the sobs. It just devastated us."
As one imagines Radar might have done, Burghoff described approaching Stevenson to tell him he wouldn't do the scene if he didn't want him to.
"I was devastated by the cruel 'finality' of it," he said. "I took Mac aside and said, 'If you don't want me to do this scene, I won't.' I was hoping the shock of it would get him to change his mind. 'No, you have to do it!' he said. 'Don't you remember the promise we all made to each other?' He was referring to always showing the reality of war whenever possible."
Source: Read Full Article