ARTICLE HIGHLIGHTS
Mark Harmon left 'NCIS' after more than 18 seaesons and 400 episodes
Leroy Jethro Gibbs' exit has not sat well with some fans
Despite all the drama the ratings were actually up for the first episode in the post-Harmon era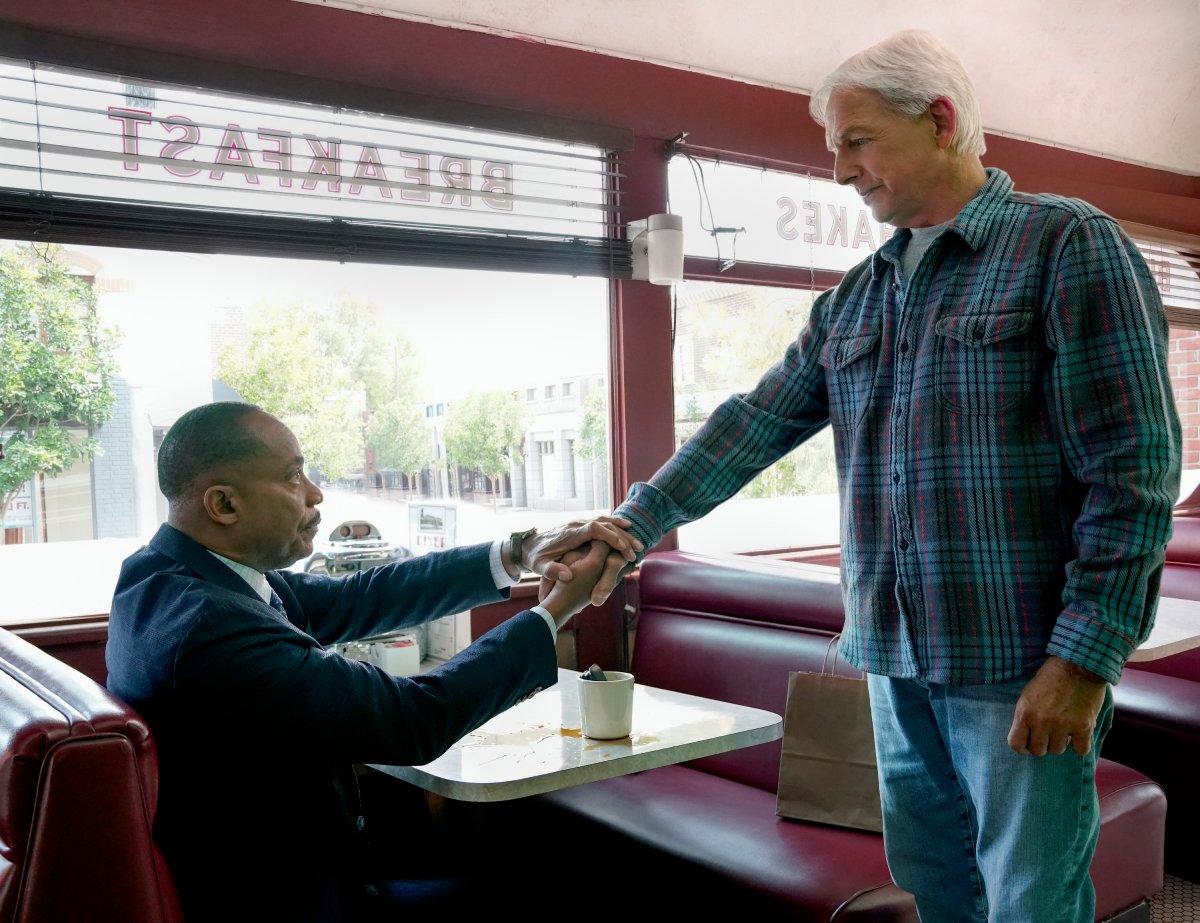 NCIS fans are still in shock after the exit of Mark Harmon's Leroy Jethro Gibbs. After 18+ seasons and more than 400 episodes, Harmon and his character apparently said goodbye to TV's most-watched drama in Season 18, Episode 4 "Great Wide Open."
His departure has not gone over well with fans — with many declaring they will never watch the series again. However, the ratings for the first episode in the post-Harmon era actually went up.
'NCIS' left Leroy Jethro Gibbs in Alaska
Harmon's final episode found his character in Alaska while he followed leads in the serial killer case he'd been working on since season 18. After Gibbs and McGee (Sean Murray) solved the case, Gibbs opted to stay behind. He explained that he's still not sure what he's looking for. But for the first time since his wife and daughter died, Alaska's brought him a sense of peace.
"I could not have hoped for anyone better to watch my back for the past 18 years than you, Tim," Gibbs tells McGee before they hug and each one tells the other that he loves him.
As McGee heads out on a plane, Gibbs stays behind in the water to fly fish. The last shot fans see is Gibbs in waders casting his line, with a smile on his face.
Showrunner Steven D. Binder issues statement about Harmon's departure
CBS did not make any kind of an announcement or statement about Harmon's exit from NCIS. But showrunner Steven D. Binder did say that the 70-year-old actor is still an important part of the show as the executive producer. He also left the door open for the possibility that fans could see Gibbs again in the future.
"As an executive producer and dear friend, Mark continues to be an integral part of the fabric of the show. Our north star has always been staying true to our characters, and that truth has always guided the stories we tell and where those characters go. So regarding the future of Gibbs, as long-time fans of the show may have noticed over the years… never count Leroy Jethro Gibbs out," Binder said.
'NCIS' fans claim they'll never watch again after Mark Harmon's exit
Everyone at NCIS and CBS played coy about Harmon's possible exit from the show leading up to season 19. But just about everyone could sense it was coming. When Harmon's final episode aired, many fans took to social media to declare they were done with the long-running procedural if the iconic Special Agent was no longer in charge.
"NCIS is Mark Harmon's show and it won't be the same without him," one disappointed fan wrote. Another added, "No Gibbs no NCIS." And a third wrote, "I just can't watch it without Gibbs!"
Mixed reaction to Gary Cole's Agent Alden Parker
NCIS fans aren't happy about Harmon's exit, and many aren't too pleased with his replacement — Gary Cole's Agent Alden Parker. In Season 19, Episode 5 "Face the Strange," the former FBI agent officially accepted the job offer at NCIS from Director Vance (Rocky Carroll). And many shared their disappointment.
"Please tell me this new FBI agent isn't going to be a permanent fixture in the show. I'll have to stop watching," one NCIS fan wrote.
There were a few fans who voiced their support for the Emmy-nominated actor. One wrote that Cole was a "fabulous" pick for team leader. And another said he was "absolutely the best choice to replace Gibbs."
'NCIS' ratings actually went up after Mark Harmon's last episode
Many expected the first NCIS episode without Gibbs would see a significant dip in the ratings. But that's not exactly what happened. Episode 5 scored 7.4 million viewers with a 0.6 rating in the demo, which was enough for the procedural to win the night in terms of total viewers.
Those numbers were almost the same as the previous week when Harmon took his final bow. Actually, there was a slight uptick. It doesn't look like CBS has anything to worry about just yet when it comes to NCIS sans Harmon. If this ratings trend continues, it's likely fans will see a season 20.
New episodes of NCIS — minus Mark Harmon — air Monday nights on CBS.
Source: Read Full Article