Leah McSweeney's sister Sarah from The Real Housewives of New York City said she was frustrated and angry when she'd see some of the cast go after her sister on the show. She has trouble even watching the series.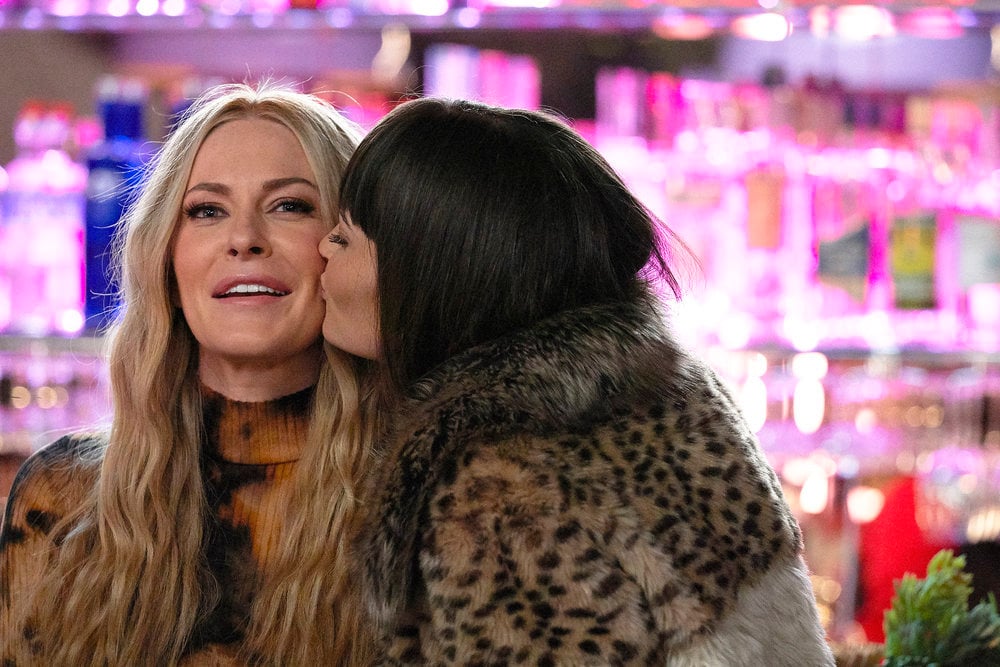 "It makes me like really f**king angry, you know?" she said on the Behind the Velvet Rope with David Yontef podcast. "Like there's a lot of stuff wrong with us, but we're not f**king judgemental and we're honest. So I think with those two things, it's really hard to point fingers. And I think the delusion of some of those cast members is f**king deep."
McSweeney joined her sister and the rest of the cast on a trip to Newport, Rhode Island. Unfortunately, she was invited, then uninvited … and then invited again by some of the longtime cast members like Ramona Singer.
Sarah McSweeney shades Ramona Singer and Sonja Morgan
Singer was welcoming at first but referred to McSweeney as a "demon" later at dinner. Sonja Morgan agreed with Singer and thought McSweeney was "weird."
"I didn't get to know the women that well, because half of them didn't speak to me on the Rhode Island trip," McSweeney said. "And so I don't feel like I got a great sense of who they really are because I was coming in as Leah's little sister and I think there's always an aspect of competition. So I think if I met one of them in a social setting, I would maybe have a different idea."
"I do think that Ramona is like, I mean, I just can't even believe, like she's shocking," McSweeney said trying to find the right words about Singer.
"She's shocking to me at her like lack of self-awareness," she continued. "And it was a little, like for me, sad with the Sonja thing. I always really liked Sonja just from afar and kind of feel like she's like a one-trick pony, you know? She's funny when she's drunk, maybe almost less now, but, or maybe she's still as funny. I just don't like her as much."
McSweeney likes Dorinda Medley
"I like Dorinda [Medley]," McSweeney said. "I think she's a straight shooter, you know? And even if she comes off mean, sometimes being mean is telling the truth, you know?"
"But the thing is, unfortunately, she likes to tell the truth a lot while maybe drinking, which I am also guilty of," she said. "And so I know that sometimes it's not your place to tell the truth, what's wrong with someone or whatever, you know, but when booze is involved it's different."
McSweeney agrees that the New York cast can put away the liquor. "I think most people drink like that," she observed. "I think New Yorkers, we live in a city that's so stimulating that we do find that it's more of a normal thing. And I think wellness is probably a harder thing to find or doesn't come into our busy schedules as easily as when you live in the OC or Beverly Hills or this or that, you know, we're hardcore."
McSweeney said her sister is perfect for the franchise
Rumors have circulated that Leah McSweeney is still in contract negotiations so her status is for next season is still unknown. But her sister knows the viewers fell in love with her and she was a perfect match for the series. "I was like, Leah, you were made for this," she said. "Like you're not going to flinch. And she is, she's great at it. I hope I'm not f**king spilling too much tea and get her in trouble."
One aspect viewers love is Leah McSweeney's authenticity. "When she went psycho in Rhode Island, which was kind of all about me but not," she recounted. "People were like, 'I have never seen, have you ever seen anyone act that way?' I'm yes. That was f**king hysterical. Like, oh my God. Like it was mind-blowing that, that was the issue. When these women are like fighting about cabarets and they're going nuts about the fish room."
"At least she was entertaining," McSweeney added. "I mean, she's twerking. Like I knew exactly where she was. We are kind of spirit animals in that sense. We grew up in New York in a wild time. Like that's not something like wiling out. You just didn't have the right audience, Leah that night, you know, know your audience in terms of who you're around."
Source: Read Full Article