Watch What Happens With Andy Cohen fans won't be seeing RuPaul's Drag Race winner Bob the Drag Queen on the show any time soon. Or ever again.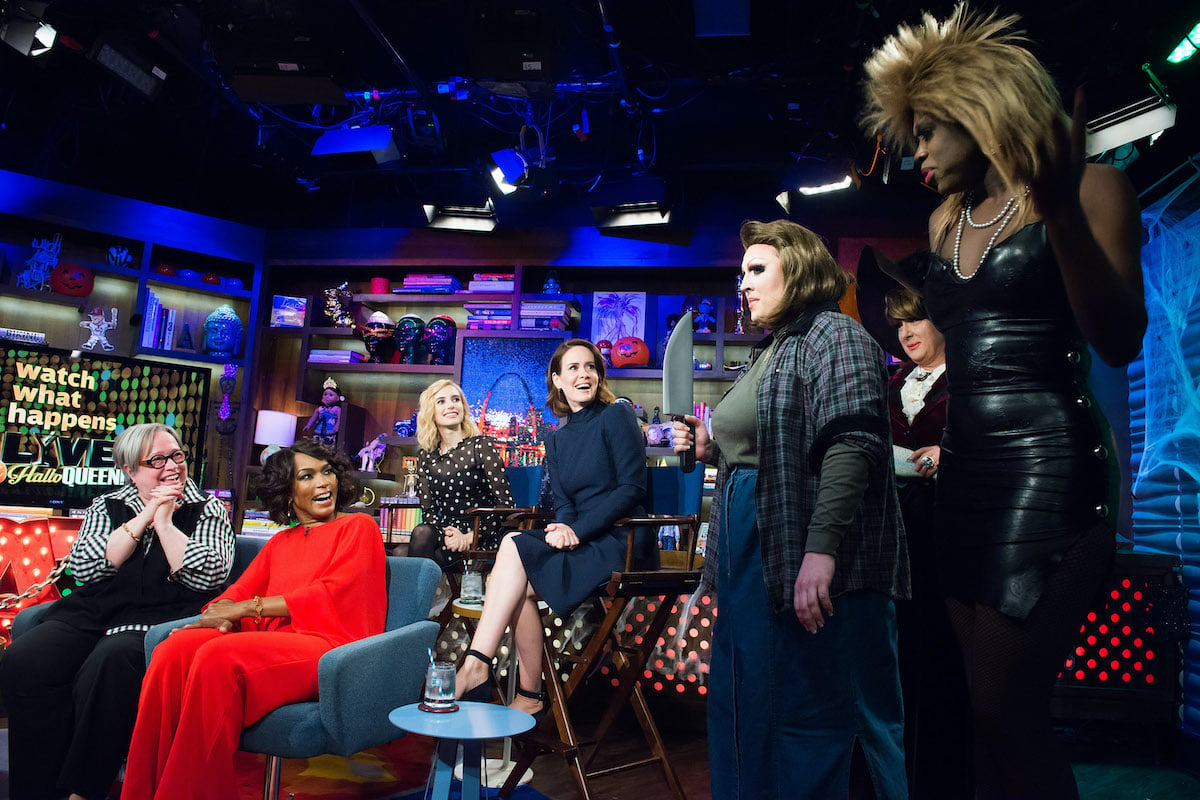 Caldwell Tidicue, who takes on the persona of Bob the Drag Queen, recently revealed that drag performers are only invited on WWHL to essentially become decor. The last time Tidicue was on WWHL, he appeared as Tina Turner because Angela Bassett was a guest on the show. He recounted the experience, insisting it would be the last time he would do drag on WWHL.
"I've done Watch What Happens Live," Tidicue recalled on the Hot Takes & Deep Dives podcast. "I was on with Kathy Bates and I dressed up like Tina Turner because Angela Bassett was on. They had drag queens dressing up like Tina Turner because Angela Bassett was there."
And while WWHL viewers know the drill when drag queens arrive on stage, Tidicue (and even sometimes the guests) wasn't as amused.
Bob the Drag Queen won't return to 'WWHL'
Tidicue described instances when drag performers are included on WWHL. "It's usually like Kathy Bates throughout her film career or Nene Leakes on different episodes," he remarked.
"When Angela Bassett was there they had us dress as this one character she played, in one movie. which was really odd," Tidicue recalled." It would be like if we all dressed like The Unsinkable Molly Brown. Even Angela Bassett was like, what the f**k. she didn't say anything. She was too classy to say anything." 
"I remember leaving saying I'd never do it again," Tidicue said. "You are a prop! It's not about celebrating the drag queen. If you're going to have Nene Leakes on your show and then have these drag queens dress up as Nene Leakes, that's cool, I guess, but I think there are lots of drag queens who also deserve to sit in that seat. So, when you are a prop you're kind of treated like a prop. You are literally standing in the corner."
Bob the Drag Queen would only return to 'WWHL' as a guest
Source: Read Full Article