Contestants on The Bachelor, The Bachelorette, and Bachelor in Paradise have a lot of secrets to keep before, during, and after filming the series. Even if they end up getting the final rose, they can't tell anyone about their dating life until the final episode of their season has aired. The show even attempts to keep the list of contestants a secret until right before the new season airs. This makes even traveling to film the series a challenge.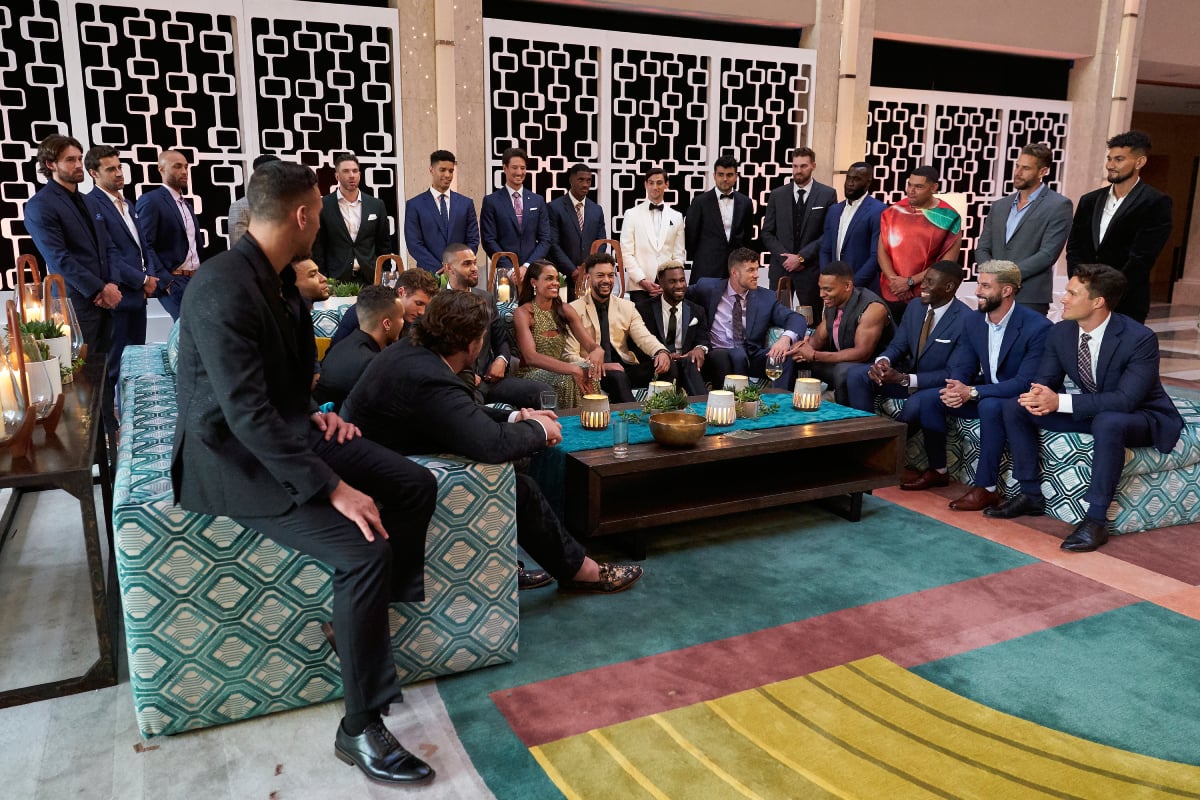 'The Bachelorette' contestants must agree to confidentiality
Bachelor Nation goes to all kinds of lengths to avoid spoiling the show for fans. Contestants are bound by the rules of the show to keep their relationships a secret.
David Ravitz, a contestant on The Bachelorette and Bachelor In Paradise discussed these rules with Refinery29. "You sign all kinds of paperwork, confidentiality, and whatnot. You know it all has to be secretive and you're not supposed to talk about behind the scenes, you're not supposed to talk about relationships that form."
Of course, ABC knows that contestants will likely tell their families about their personal relationships from the show. However, families are sworn to secrecy as well. "They had to sign a confidentiality agreement, basically that you're not going to run off and say all this stuff," Bibiana Julian said about her family appearing in one of her intro packages.
Bibiana has been a contestant on The Bachelor, Bachelor Winter Games, Bachelor In Paradise. "I think if I would have made it to Hometowns [on The Bachelor] it would have been the same protocol," she said.
There is even a rule while travelling to avoid spoilers
Reality Steve also revealed an interesting update about what contestants have to do to maintain secrecy while traveling. "The men/women aren't allowed to say who they are if asked in an airport. They have to lie and say they're on a team or something," he Tweeted.
Steve continued, "On Saturday on their flight from Houston to Toronto, Clayton's women said they were a Bachelorette party for "Jessica" and singing "The Boy Is Mine." Bad acting, ladies. In the past I've heard them tell people they were a "soccer team," "lacrosse team," etc."
Contestants must 'unplug' while filming 'The Bachelorette'
Bachelor Nation is also well aware that contestants on the show must be completely cut off from the outside world. "You're completely disconnected from the world: no phone, no computers, no internet, no TV," David shared.
Bibiana remembered that her phone was taken away immediately. "You're completely and fully immersed and focused on connecting and your relationship," she explained.
"I landed in the airport and then they take away the phone…At first, it gives you a little bit of anxiety, not having your phone, like the first couple hours, then as time goes by you get used to it and it's refreshing." Contestants probably quite a few missed calls and messages to attend to once filming is finished.
Source: Read Full Article