Between Marvel and DC, it's becoming inevitable that most actors in Hollywood will have appeared in a superhero movie at some point. And a select few, such as Ryan Reynolds, have managed to star in both Marvel and DC projects. Now a Guardians of the Galaxy star opens up about rumors he'll appear in The Batman.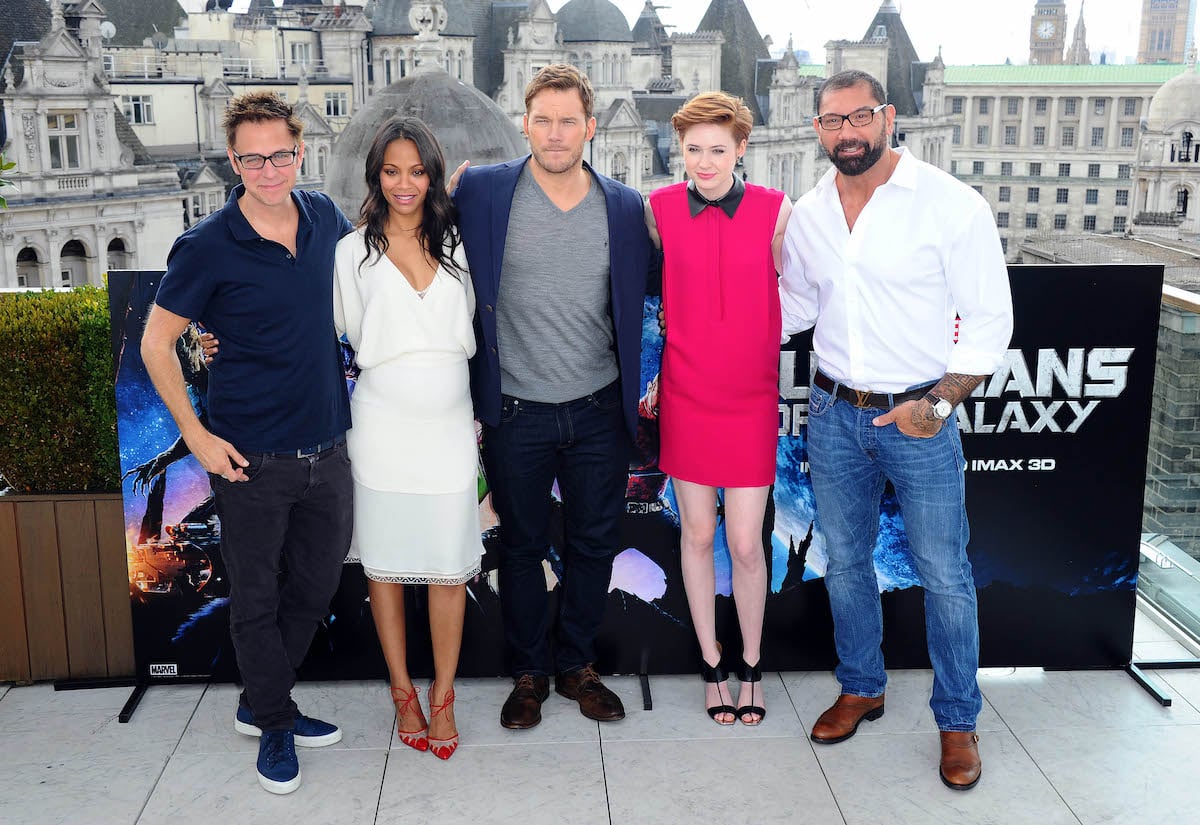 'The Batman' will include several classic DC Comics villains
Following the departure of Ben Affleck, The Batman was re-envisioned as a fresh start for the Dark Knight. Robert Pattinson will star in the film from writer-director Matt Reeves (Dawn of the Planet of the Apes). After production delays due to the coronavirus (COVID-19) pandemic, Warner Bros. pushed its release to October 2021.
In addition to Pattinson's Bruce Wayne, The Batman will introduce a variety of villains. These already include Zoe Kravitz as Catwoman, Colin Farrell as the Penguin, and Paul Dano as the Riddler. But fans have been hoping to see Bane join the movie's growing list of iconic Gotham City villains. Moreover, they hoped a certain Guardians of the Galaxy star would take the role.
Fans hoped Dave Bautista would join the film as Bane
Thus far, Bautista has appeared as Drax the Destroyer in four Marvel Cinematic Universe movies, including two Avengers. The actor's dry comic timing has made the character a fan favorite. And when Guardians of the Galaxy director James Gunn signed on for The Suicide Squad, fans thought perhaps Gunn would bring Bautista into the DC Extended Universe.
Alas, that ended up not being the case. So determined fans turned to The Batman. After all, Bane is most prominently a foe of the Caped Crusader. And Bautista has the perfect build to bring the character to life. But in response to a fan's musings about the actor taking on the role on Twitter, Bautista confirmed he also will not appear as Bane in The Batman.
Will the 'Guardians of the Galaxy' alum still join the DCEU?
Bautista does say that he "tried [his] best" to win the role of Bane in The Batman. This response could be interpreted a number of ways. While the actor will not appear in Reeves' movie, Bane isn't officially confirmed to appear there at all. So there still is a chance Bautista could play him in another DCEU project entirely.
Moreover, Bautista has appeared in non-Marvel films as well. So Warner Bros. could still be open to having him join the DCEU as Bane or even another character. Bautista's next movie is another Warner Bros. ensemble piece, Denis Villeneuve's Dune. While The Batman might not feature Bautista, fans shouldn't give up hope he'll pop up in the DCEU eventually.
Source: Read Full Article