How to Train Your Dragon: Hidden World was an animated film that kids and adults alike love to watch. It focuses on Hiccup finding an unknown place for the excess dragons to live to be safe from dragon hunters. We meet some new foes and conquer challenges along the way until it reaches a happy ending that viewers deserved.
RELATED: Harry Potter: The Main Characters' Real Life Ages & Relationship Statuses
Several phenomenal actors voice these characters that we have grown to love. A few of them have some pretty deep pockets as their other films have put their bank accounts in the millions. Keep reading to learn about the cast of How to Train Your Dragon: Hidden World's net worth!
10

Kristen Wiig ($20 Million)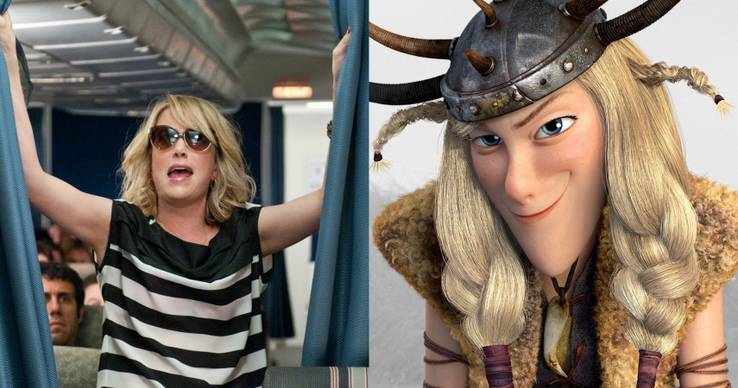 Most people recognize this actress from a show called Saturday Night Live, but he has also been in several other big-screen films as well. She was the voice of Ruffnut Thorston, one of the twins, and she rides a Zippleback dragon with her brother.
She has a huge crush on Eret, despite the advances of the other men around her, and Kristen Wiig was the perfect choice for this role. This actress is now worth $20 million and it is not hard to see why after her amazing performances on set.
9

Christopher Mintz-Plasse ($12 Million)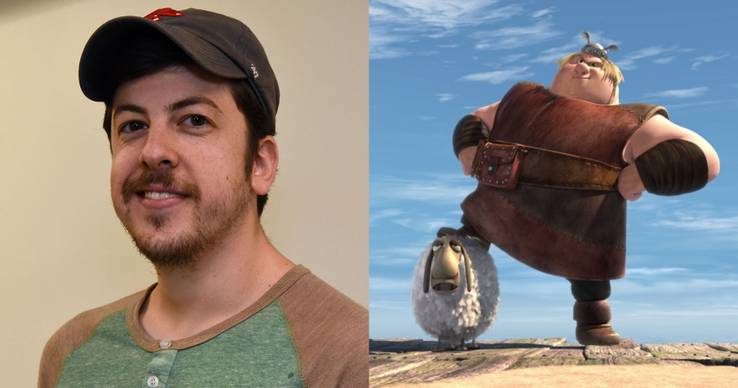 This actor found his start in the film called Superbad, but in recent years he has been the voice of Fishlegs Ingerman. This character was very sensitive, caring, and knowledgeable about dragons, which is why he loves his dragon, Meatlug, so much.
Christopher has been seen in other hit films as well like Pitch Perfect and Trolls, as well as several television productions. He has amassed a wealth of $12 million and we only expect it to grow as he continues to take on more work.
8

America Ferrera ($16 Million)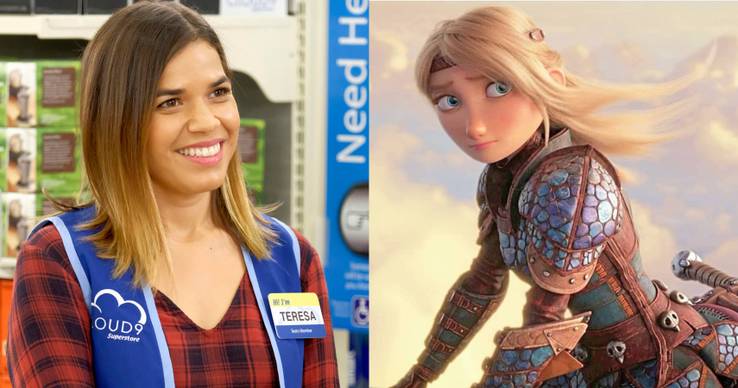 America Ferrera is the voice of Astrid Hofferson in the How to Train Your Dragon series. She becomes the lifelong friend of Hiccup, the main character, and she rides a dragon she has named Stormfly.
Ferrera voiced her beautifully, but she has also starred in several other big hits like The Sisterhood of the Traveling Pants, The Good Wife, and Superstore. She is now worth $16 million so all of these ventures have paid handsomely for her commitment.
7

Craig Ferguson ($30 Million)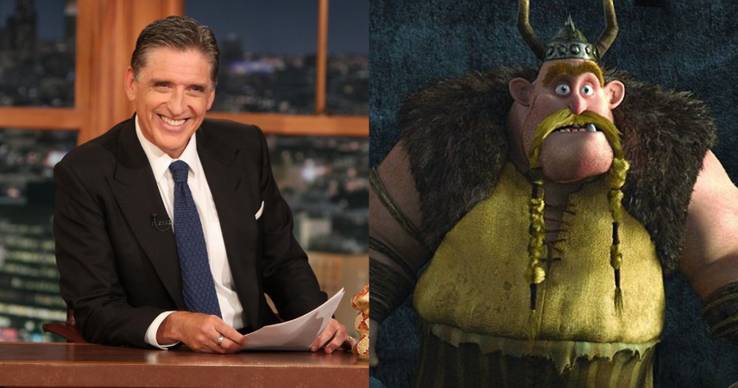 This actor is most famous for his show called The Late Late Show with Craig Ferguson. He has directed and produced several other works, and now he has played Gobber the Belch in this How to Train Your Dragon film.
RELATED: Survivor: 10 Past Players And Their Net Worth
This character was a talented blacksmith and a veteran warrior who builds things to help ride dragons. He has a few prosthetic limbs, but that doesn't stop him from sharing his opinions. The voice actor is now worth $30 million after his role in this animated film.
6

Jay Baruchel ($6 Million)
This Canadian actor was the voice behind the main character in the films, named Hiccup Horrendous Haddock III. He was the son of Valka and Stoick the Vast, and he rode a dragon named Toothless.
The actor himself has been the star of several films like The Sorcerer's Apprentice and She's Out of My League. He has been in over 60 roles, so we expect his fortune of $6 million to grow as he continues in his career.
5

Gerard Butler ($30 Million)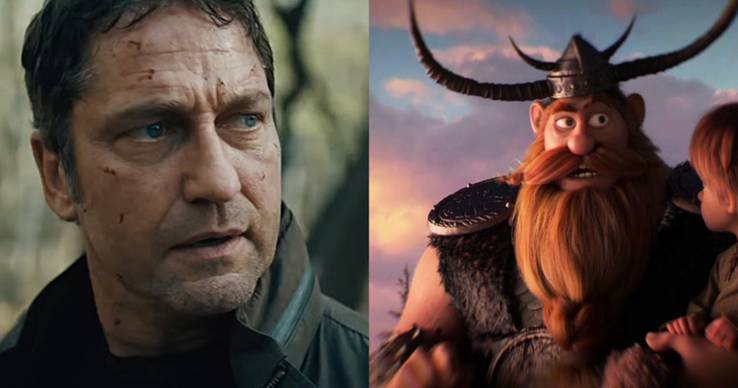 Gerard Butler voiced Stoick the Vast in this series, who was the chief of the entire tribe. He rode a dragon named Thornado, who he eventually released for a new dragon named Skullcrusher.
Butler is now worth $30 million and it is not hard to see why as he has starred in several films and shows since his debut in 1997. He has acted in films like 300, Olympus Has Fallen, and The Bounty Hunter to help accrue this amount of funds for himself.
4

Jonah Hill ($18 Million)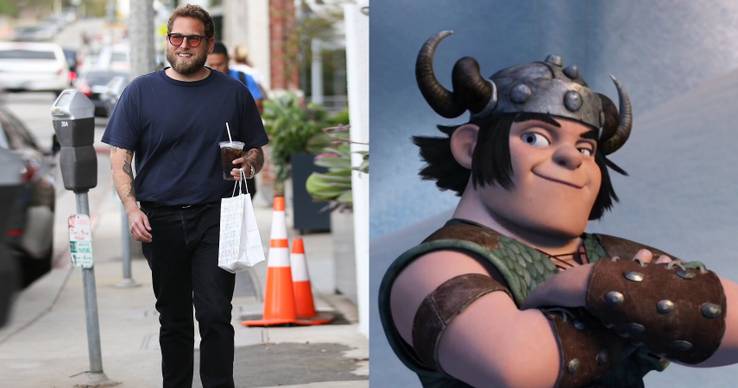 Jonah Hill is worth $18 million and he voices Snotlout Jorgenson in the film. His character is very cocky and arrogant despite his shortcomings, especially when it comes to training dragons. He rode the stubborn Hookfang, who constantly disobeyed his every command.
RELATED: The 10 Past 'Bachelorettes' With The Highest Net Worth
Hill himself has been in films like War Dogs, 22 Jump Street, and This Is the End with almost 60 roles under his belt. We expect him to appear in more roles in the future as it seems his career has just begun to take flight.
3

Cate Blanchett ($45 Million)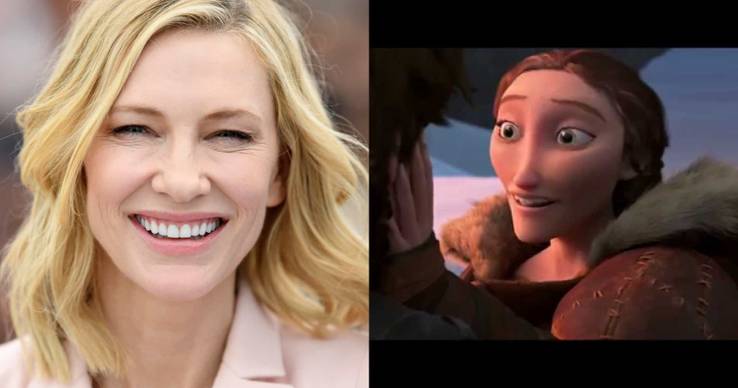 This actress voiced Valka in the film who was Hiccup's mother. She rides a dragon named Stormcutter, and she can come across a bit rough as she lived among dragons for so many years. Blanchett voices her beautifully as her seasoned acting abilities shine through.
It is part of the reason she is now worth $45 million due to her continued appearances in films. She has starred in films like Ocean's 8, Carol, and several others as she has been nominated for prestigious awards for several of her roles.
2

F. Murray Abraham ($10 Million)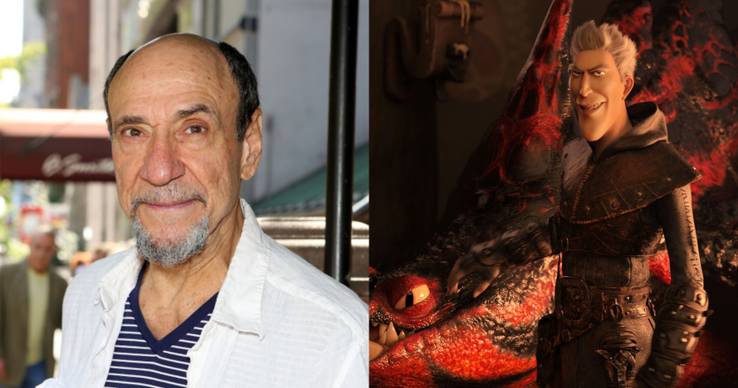 Grimmel the Grisly was a villain who was voiced by F. Murray Abraham. This character's goal was to kill every dragon in existence, starting with the Night Furies, which is where the conflict with Hiccup arises.
Abraham's career started back in the '70s and he has starred in several other major roles throughout his lifetime. He is now worth $10 million and still working on new projects every year to increase his fortune to even higher amounts.
1

Kit Harrington ($12 Million)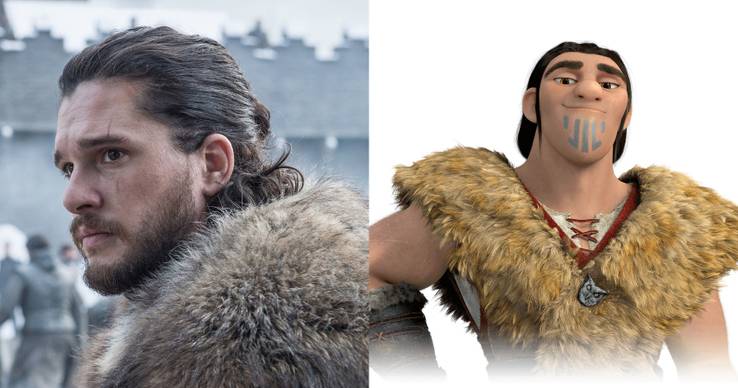 You probably know Kit Harrington from his roles as Jon Snow in Game of Thrones, but he also had a hand in the creation of this movie. He voiced Eret, Son of Eret, who was a former dragon trapper.
Harrington has not done much in the acting world besides his infamous role in the star television show, but he is now worth $12 million for his efforts in this career. We expect him to jump back into the saddle here soon enough and we can't wait to see what projects he takes on next.
NEXT: 10 Members Of The United States Women's National Soccer Team With The Highest Net Worth
Source: Read Full Article