Very Important PSA: Lifetime made another movie about Meghan Markle and Prince Harry that looks dramatic AF, so if you don't have plans this Memorial Day weekend, consider yourself booked and busy, because it premieres Monday night.
Here's everything you need to know about watching Harry & Meghan: Becoming Royal.
First thing's first, what's the plot?
Okay, yeah. This movie is not a documentary. It's a scripted movie, with actors playing Meghan and Harry, showing Meghan's transition into the royal family and the run-up to the wedding.
Basically, this is the sequel to Lifetime's first Harry/Meg film, Harry & Meghan: A Royal Romance. That movie showed the story of how they met. This movie shows what happens after they officially decided to give this marriage thing a try.
In one of the previews (which you can watch above), the couple tries to navigate that whole "Meghan's dad dips from the wedding because of a potentially fake heart attack" phone call. Meghan's wearing a sweatshirt that says "Spiritual Gangster" on it. Very on-brand.
This other preview promises some ~dramz~ between Meghan and another woman whose name we don't even know. Looks saucy!
I'm sold. How can I watch?
So obviously if you're one of the lucky few with actual cable, you can watch it on Lifetime on your actual TV Monday (5/27) at 8 p.m. Easy. You can also log into Lifetime's site with your cable subscription, make a profile, and watch that way.
If you're one of those people who no longer subscribes to traditional forms of TV consumption (hi, it me), you have options! There's this Lifetime Movie Pass you can get a free trial for, which is a solid option. It's $3.99 a month if you like it. You might be able to catch it on Hulu after the fact, but that's a TBD situation. Some Lifetime content is on there and some isn't. Also, the OG movie is on Amazon Prime, so the second one might drop there, as well!
In conclusion, this movie is going to be everything you dreamed it would be. Don't miss it.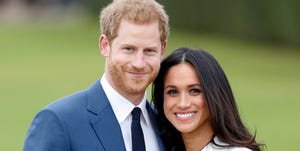 Source: Read Full Article