If you're a fan of The View, you probably know how turbulent things got at the show in 2014. Barbara Walters left in the spring, Jenny McCarthy got dismissed shortly afterward, and the hurricane known as Rosie O'Donnell was about to hit for a second time.
Heading into the show's 18th season, the show was also without original co-host Joy Behar and longtime adversary Elisabeth Hasselbeck. Only Whoopi Goldberg remained, and it became clear right away that tangles with Rosie would be normal.
In other words, the chemistry was fragile and industry observers started seeing a path to the show getting canceled. So ABC network executives and View producers zeroed in on replacements for Barbara, McCarthy, and the also-dismissed Sherri Shepherd.
According to Ramin Setoodeh's Ladies Who Punch, both Whoopi and Rosie pushed for Meghan McCain to be the one who joined the cast that year. However, ABC brass thought would be a bad choice for the show. The reasoning was simple.
A top ABC exec said McCain simply 'wasn't good TV.'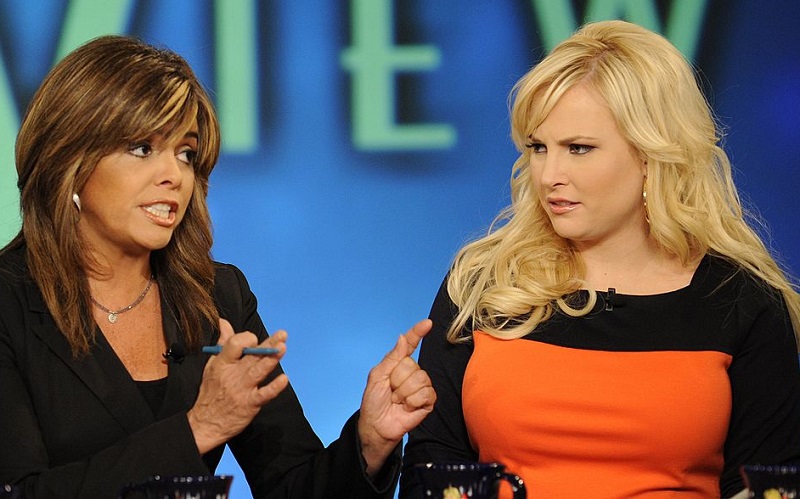 While Setoodeh doesn't dwell on McCain's candidacy for the View job ahead of Season 18, what he does mention is telling. As Whoopi and Rosie lobbied for McCain to join the fold, ABC News President Ben Sherwood considered it a bad idea.
By then, the show was looking to restart the political discussions with the 2016 election ahead. McCain, the daughter of John McCain who had guest co-hosted at The View in the past, could certainly fit the bill on that front.
McCain was (and still is) an outspoken Republican who started her career blogging about her father's 2008 presidential campaign. Later, she got space at The Daily Beast, where Setoodeh edited her columns, which included "Why I Love Bikers" and "Cut It Out, Internet Bullies!"
With Hasselbeck gone but missed as the foil to the show's liberal voices, McCain could have filled that personnel need.
Yet the head of ABC News didn't see the pros overcoming what he considered the con outweighing everything else. According to Setoodeh, Sherwood simply said McCain "wasn't good TV" and nixed the idea.
McCain's on-air presence hasn't evolved much since then.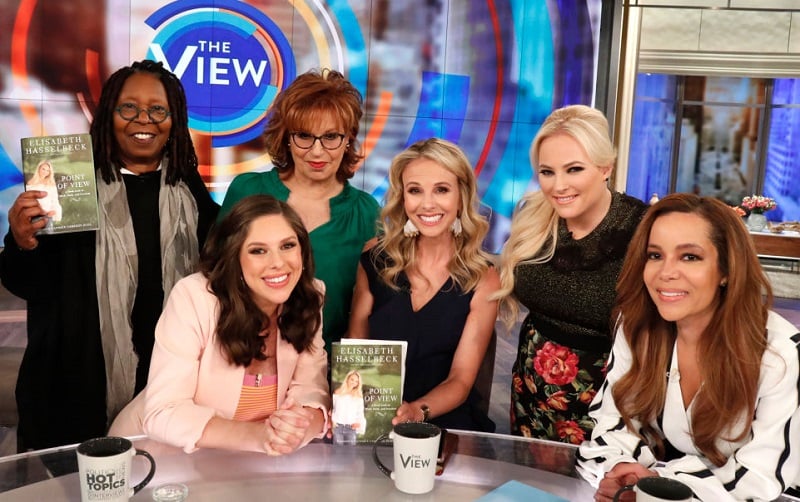 After a season with Rosie Perez and Nicolle Wallace aboard, both co-hosts left without getting their contracts renewed. (They got their walking papers in 2015.) That's when producers realized they'd made a mistake firing Joy Behar and brought the comic back in fall '15.
In 2017, Meghan McCain finally got her shot at the table. After close to two seasons with McCain as a strident (at times shrieking) conservative voice, you could argue Ben Sherwood was right when he said McCain wasn't a great fit for network TV.
In terms of chemistry, McCain has definitely been that Republican the show missed following the departure of Hasselbeck. But it's hard to argue that a scowling, confrontational, and frequently uninformed co-host makes The View a better show. (It does make it friendlier to headlines about "drama.")
If you tune in to see smart women have grown-up conversations without hyperventilating (i.e., the show Barbara Walters created), then you could easily argue McCain was never a good fit at the tablew.
Also see: Why Barbara Walters Lied About Firing Elisabeth Hasselbeck From 'The View'
Source: Read Full Article