Sister, Sister ran for six successful seasons. Fans from all over the country could relate to Tia and Tamera for their girl-next-door personas. The show was undoubtedly good and clean fun, so much so that Tia and Tamera never even shared a kiss with their love interests. Tamera says the decision to not do so was intentional, at least on her behalf.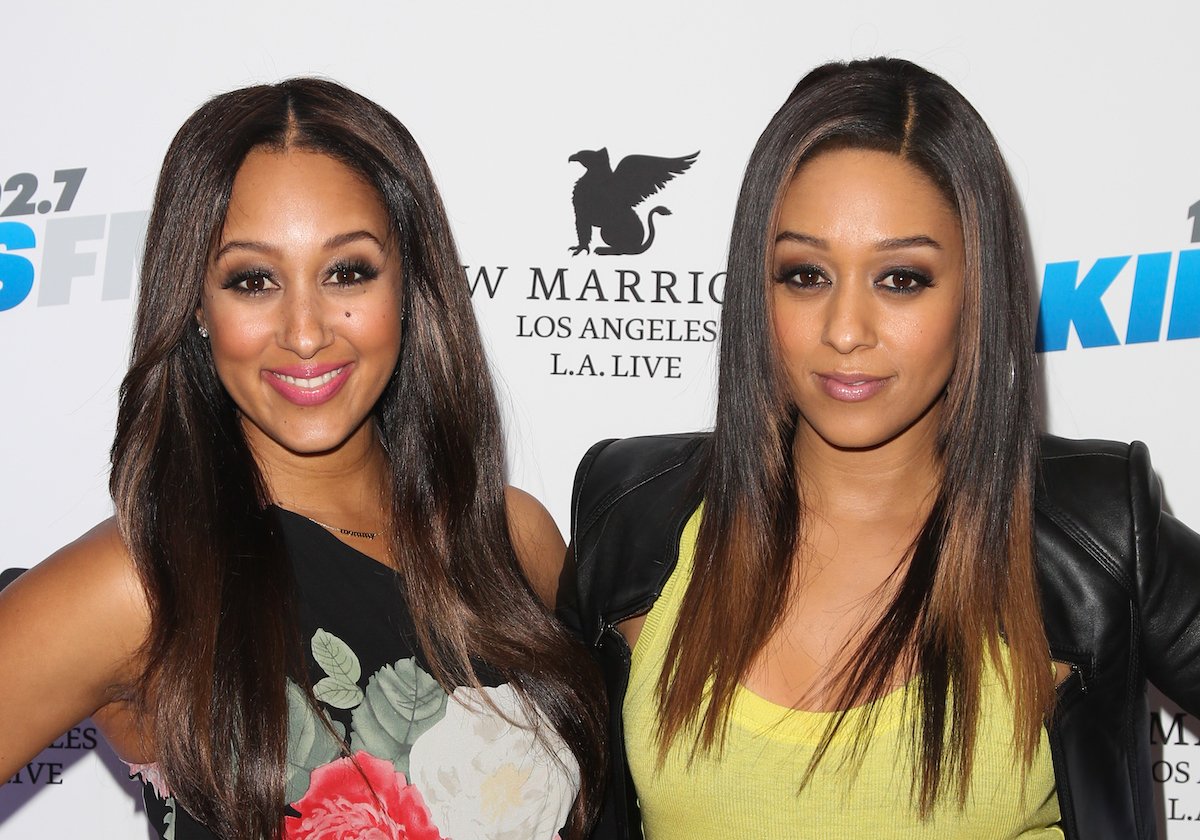 Tamera Mowry-Housley reveals why she and Tia never kissed their on-screen love interests on 'Sister, Sister'
The series follows the sisters from high school through their sophomore year of college. Both dated but didn't get serious boyfriends until near the end of their high school years.
RonReaco Lee stars as Tyreke, Tia's boyfriend during the final two seasons of the series. The two are inseparable, with the exception of a brief breakup in season 6. Despite being a high school dropout, he gets his GED, works a steady job, and is eventually accepted into the University of Michigan.
Tamera's boyfriend Jordan is played by Deon Richmond. He also appears during the final two seasons of the show. He's the polar opposite of Tyreke and is goofy just like Tamera. He eventually attends the same college as Tia and Tamera.
Despite having steady love interests on the show, Tia and Tamera never shared an on-screen kiss on the lips with them.
"Because back in the day, we were prudes," Tamera admits in a YouTube video where she answers fan questions about Sister, Sister. She also couldn't believe that the fan who posed the question took notice of that major detail.
"I'm just going to call it like it is," Tamera continued. "We were so prude. I didn't want to. I just, I did not want to. I was like, 'I don't even know the person.' That was my reasoning, I can't speak for Tia. But, I know I was prude. Let's just say that."
The sisters took similar strict approaches in their own personal dating lives
Tia and Tamera have been open about how their strict and religious upbringing impacted their dating lives. The sisters were raised as Christians and taught to save themselves sexually for their wedding night.
Tia began dating her now-husband Cory Hardrict nearly 20 years ago. During the first year of them dating, they only went on group dates to avoid getting too touchy-feely. She lost her virginity three years into dating Hardrict and maintains that he's her first and only.
Tamera took more drastic measures. She admits she was more boy crazy than her sister growing up and dated quite a bit, but she too took her virginity seriously. So much so that she was adamant about not doing so until she was married.
Tamera says she lost her virginity when she was 29-years-old to her now-husband, Adam Housley. Unfortunately, she felt guilty about doing so and broke things off with him. She says the guilt was too much for her to bear at the time. The two remained separate for a year and reconciled, marrying nearly 10 years ago.
Source: Read Full Article