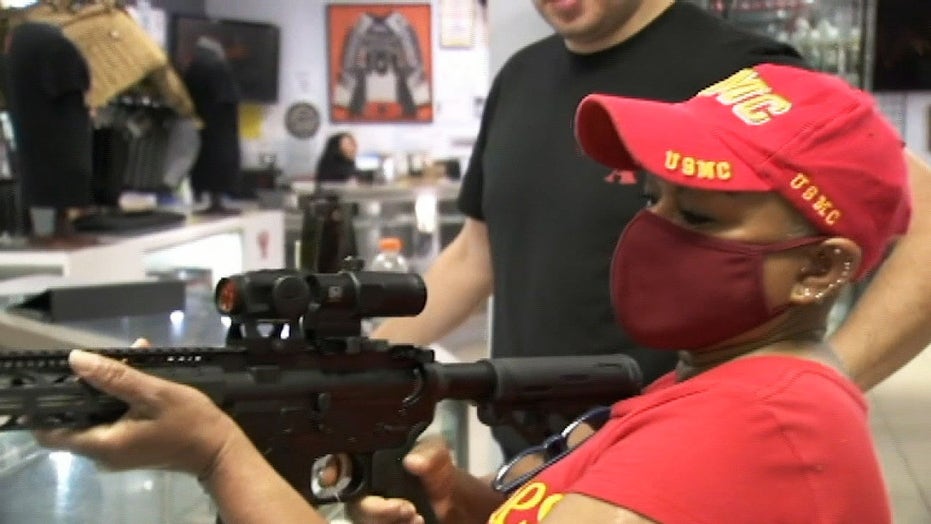 Joe Biden's aggressive gun control policy pledge leads to skyrocketing sales
New gun owners cause spike as nearly 5 million people purchase firearms for the first time this year.
A sizable number of California residents acquired a firearm since the coronavirus pandemic began as concerns about violence rose throughout recent months, a new study shows.
An estimated 110,000 people acquired firearms in the state, including about 47,000 first-time owners, according to a study conducted by researchers at the University of California, Davis, and several other institutions.
The most common reasons behind purchases were worries about lawlessness, prisoner releases, government collapse and gun store closings.
Overall, researchers pointed to data that suggests more than 2.1 million firearms were purchased in the U.S. during the first three months of the pandemic.
PRO-SECOND AMENDMENT JUDGE OVERSEEING THIRD GUN RIGHTS CASE THIS WEEK, GUN CONTROL GROUPS CRY FOUL 
The uptick in firearm purchases in California specifically was attributed to a "significantly" heightened concern about violence of nearly all types, including everything from robberies to unintentional and stray bullet shootings.
More than 12% of people reported concerns that someone they know might harm another person, while more than 13% were worried someone they know might harm themselves.
People also reported a notable uptick in concern about violence happening to them in their neighborhood.
Researchers referred to protests for racial equity that sometimes ended in violence, and pandemic-induced isolation as reasons behind concerns about violence.
Many states have recently reported surges in firearm background checks, which the study linked with associated increased firearm violence.
As previously reported by Fox News, the FBI processed 93% more background checks between March and July compared with the same period one year ago.
CLICK HERE TO GET THE FOX NEWS APP
Source: Read Full Article