Vaccinated passengers will be able to enter the US from the UK and EU from November onwards, ending almost two years of coronavirus travel restrictions.
The new rules would be part of broader policy changes for international travel and will apply to fully vaccinated people – meaning those who have received two doses of a COVID-19 vaccine.
All foreign travellers will need to demonstrate proof of vaccination before boarding, as well as proof of a negative COVID-19 test taken within three days of the flight.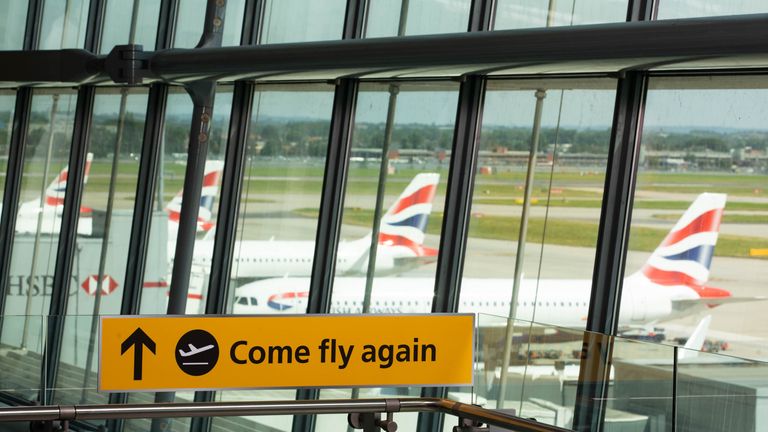 It will end an 18-month patchwork of travel restrictions imposed by former president Donald Trump at the start of the pandemic.
Transport secretary Grant Shapps welcomed the change, tweeting: "Brilliant collaboration through our UK/US working group has led to Transatlantic flights resuming from Nov for double jabbed! Great outcome."
Newly-appointed foreign secretary Liz Truss added: "Excellent news for travellers from the UK to the US. Important for our economic recovery, families and trade."
British Ambassador to the United States Karen Pierce said: "Today's travel announcement is great news for families and businesses on both sides of the Atlantic. We are grateful the US has recognized the progress the UK has made against COVID-19, including high vaccination rates and declining cases.
"This decision means that more Brits can reunite with loved ones in the United States, more British holidaymakers can spend their hard-earned pounds in the American tourism sector, and more business activity can boost both of our economies."
However, President Biden will tighten rules for unvaccinated American citizens, who now need to be tested within a day of their departure from the US as well as on their return.
Those fully vaccinated will not need to quarantine.
Airlines will be required to collect contacting tracing information – including phone numbers and email addresses – from international travellers.
The changes only effect air travel, with the order restricting overland travel from Canada and Mexico still in place and reviewed on a monthly basis.
Announcing the new US policy on travel, White House COVID-19 coordinator Jeff Zients said: "This is based on individuals rather than a country-based approach, so it's a stronger system."
The Centers for Disease Control and Prevention will decide which vaccines are acceptable under the US system and whether those unapproved in America could be used, he added.
Under the previous policy, only American citizens, their immediate families, or green card holders could enter the US from the UK or EU.
However, the American government had the power to grant national interest exemptions to allow people to travel.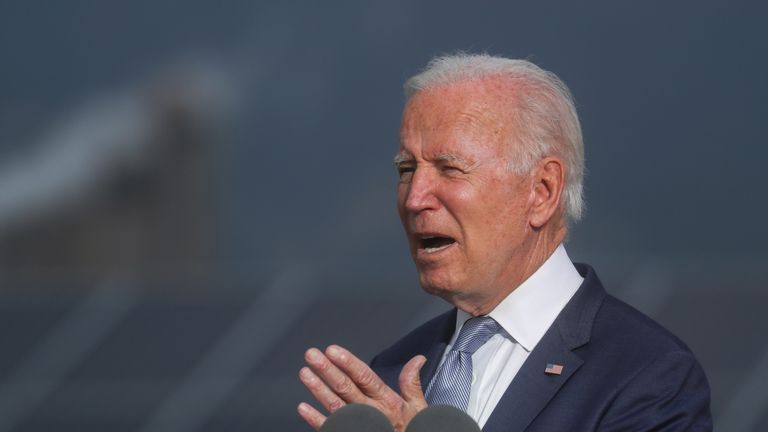 The US also banned travel for anyone who had been in China, Iran, Brazil, South Africa, or India, 14 days prior to arriving in the country.
Anyone travelling outside any of these areas had to apply for a visa or Electronic System for Travel Authorisation (ESTA) visa waiver to enter or transit the US as a visitor.
In July, the UK waived quarantine requirements for fully-vaccinated arrivals from the USA.
Source: Read Full Article