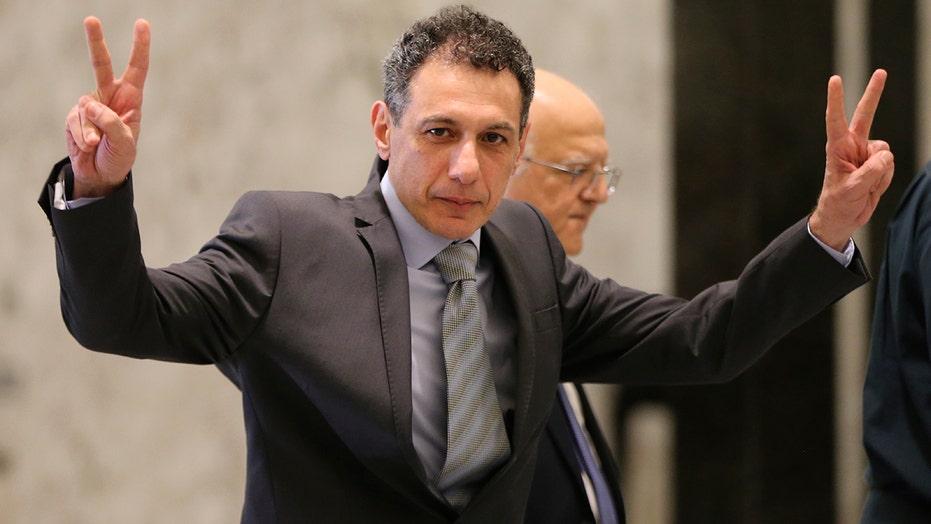 Fox News Flash top headlines for June 11
Fox News Flash top headlines for June 11 are here. Check out what's clicking on Foxnews.com
A U.S. permanent resident and Lebanese businessman imprisoned for years in Iran on charges of spying has been freed and arrived back in his native Lebanon on Tuesday, according to Iranian officials.
The development comes amid heightened tensions between the U.S. and Iran after President Trump pulled out from the Iran nuclear deal.
Nizar Zakka was imprisoned in Tehran to Lebanese officials and was held since 2015. Zakka said on Tuesday that he was subjected to "kidnapping, arbitrary detention and a show trial," adding that his release served to de-escalate tensions between Iran and the U.S.
It was anticipated for days that Zakka would be freed and earlier Tuesday Iranian judiciary spokesman Gholamhossein Esmaili reportedly confirmed the move.
"A court has accepted the condition of freedom of Nizar Zakka and he will be handed over to Lebanese officials," the judiciary's Mizan news agency reported Esmaili said.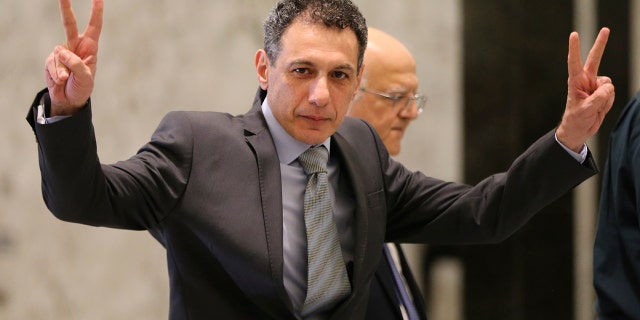 Nizar Zakka, a Lebanese citizen and U.S. permanent resident, who was released in Tehran after nearly four years in jail on charges of spying, flashes victory signs upon his arrival at the presidential palace, in Baabda, east of Beirut, Tuesday, June 11, 2019. Zakka a Lebanese businessman was allowed to fly to Lebanon, a development that comes amid heightened tensions between Iran and the U.S. after President Donald Trump withdrew America from Tehran's nuclear deal with world powers. 
(AP Photo/Hussein Malla)
In his first statements since arriving in Lebanon, Zakka denied reports that his release was part of a wider deal but suggested that it had helped prevent further escalation in the region.
IRAN CLOSES HUNDREDS OF RESTAURANTS FOR 'ILLEGAL MUSIC AND DEBAUCHERY', OTHER VIOLATIONS OF 'ISLAMIC PRINCIPLES'
"The initiative, from beginning to end, was born in Lebanon," Zakka told reporters shortly after arriving in Lebanon.
"But I won't deny that this initiative had positive results on the region and appears to have stopped much of what might have happened," he added.
Zakka is one of several prisoners with links to the west or dual nationality held in Iran. For years Lebanese officials have asked for his release. It is not clear why Iran decided to release him now.
The White House said it was "thankful" Zakka was freed and wants other Americans detained in Iran to be released as well.
"The big question is there's several others and we want to see those people released as well," White House press secretary Sarah Sanders said. She declined to say if the U.S. government was involved in securing Zakka's release.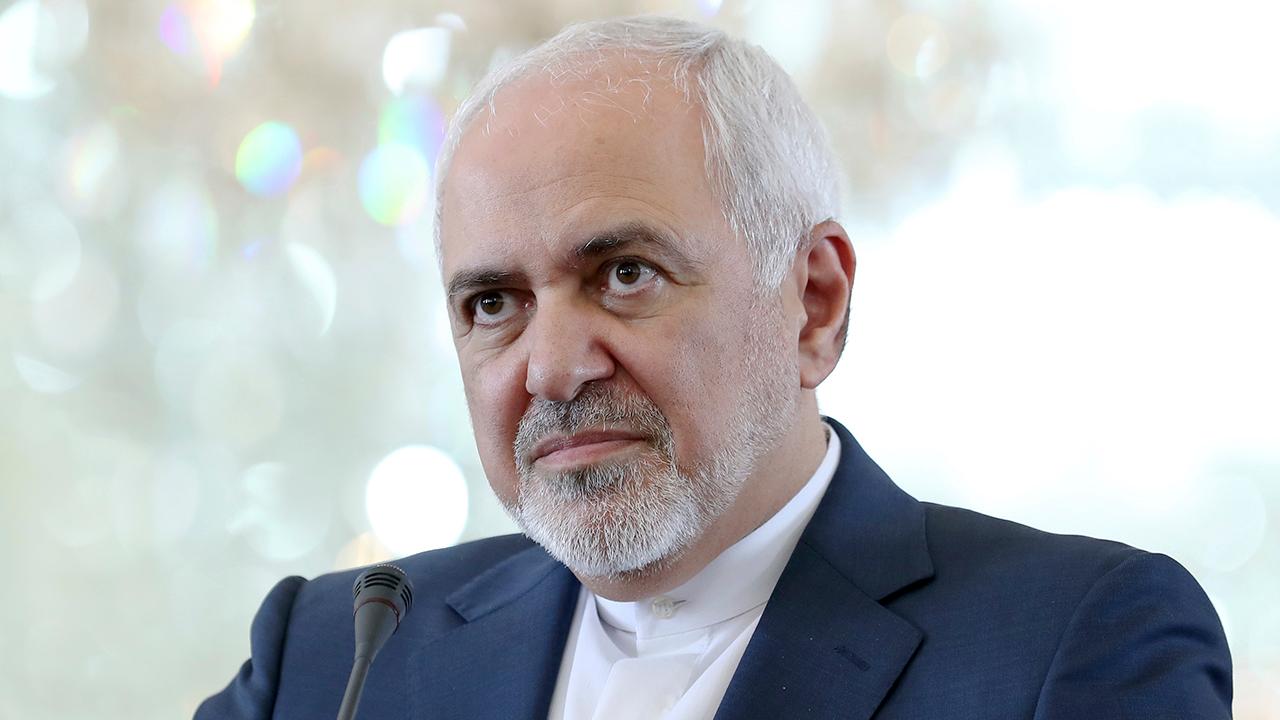 Iran's foreign minister says US cannot expect to stay safe due to 'economic war'
Mohammad Zarif says Tehran would not start a war, but would destroy anyone who tried to invade Iran; Trey Yingst reports from Jerusalem.
"We hope that Mr. Zakka's release is a positive sign for American detainees in Iran," The U.S. State Department said in a statement released later Tuesday.
Surrounded by his wife and siblings, Zakka spoke at the presidential palace, his first stop after landing at Beirut airport. He was accompanied by the chief of Lebanon's General Security Directorate, Maj. Gen. Abbas Ibrahim, who traveled to Tehran to bring him home.
On Tuesday, Zakka also met with President of Lebanon Michel Aoun, who had personally requested his release.
"Mr. president, my family and I owe you for the rest of my life for what you did in order for me to win my freedom," Zakka said after the meeting. "I went there [to Iran] upon an official invitation to a country where I was kidnapped."
Zakka, an information technology expert, was arrested in Iran nearly four years ago while trying to fly out of Tehran after attending a conference at the invitation of one of the country's vice presidents. The following year, Zakka was sentenced to 10 years in prison, accused of being an American spy. Zakka's associates and family vehemently rejected those allegations.
Zakka lives in Washington and holds resident status in the U.S. He leads the Arab ICT Organization, or IJMA3, an industry association from 13 countries that advocates for information technology in the region, The Associated Press reported.
The Associated Press contributed to this report. 
Source: Read Full Article