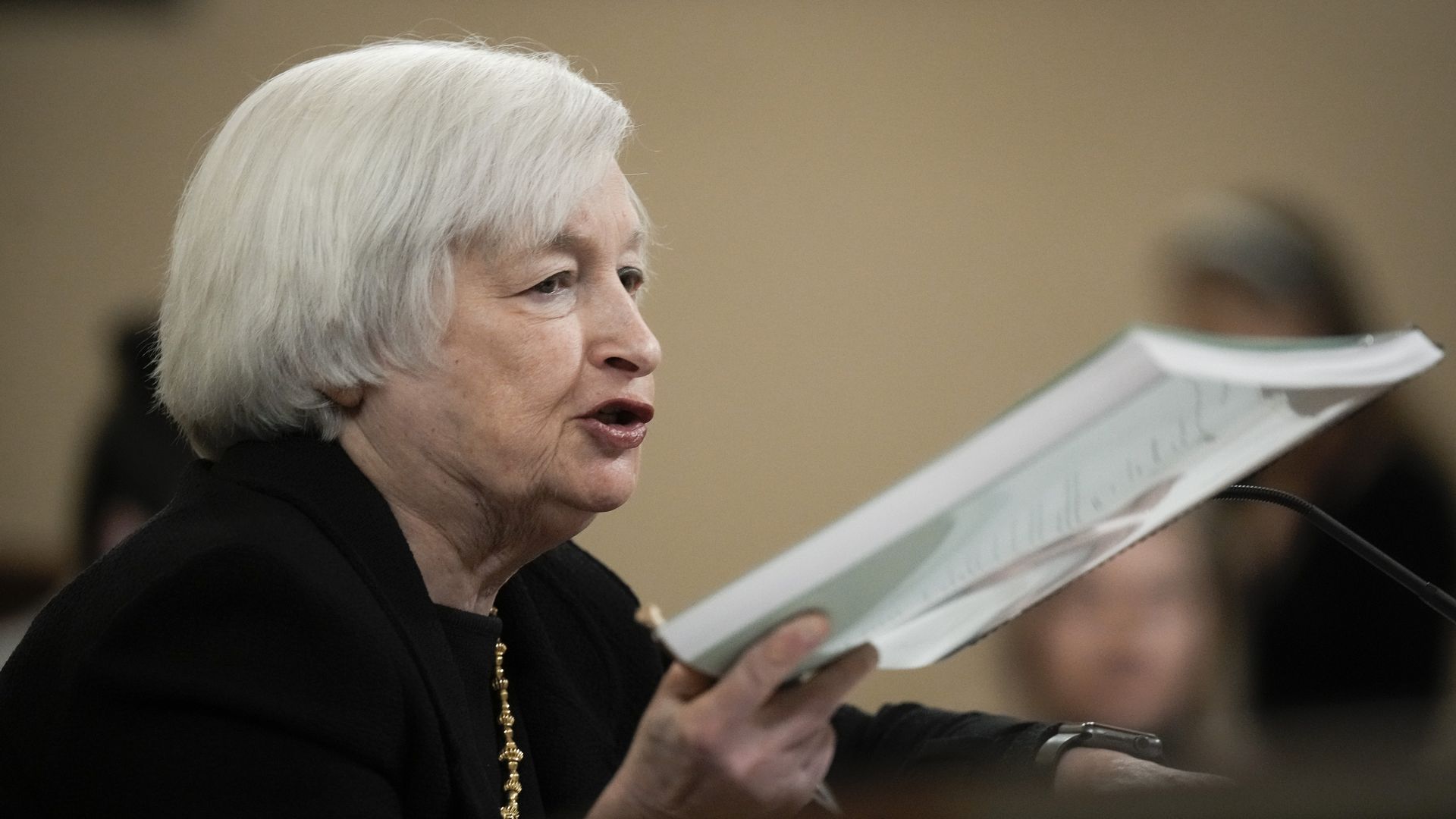 Janet Yellen testifies during a House Ways and Means Committee hearing on March 10. Photo: Drew Angerer/Getty Images
Treasury Secretary Janet Yellen will seek to reassure Congress Thursday that the U.S. banking system "remains sound" after a week of market tumult.
Driving the news: Yellen's testimony comes days after the government moved to fully guarantee depositors in failed Silicon Valley Bank and Signature Bank, helping stem the immediate panic, Axios' Neil Irwin writes.
Worries about the financial system persisted after Credit Suisse — a financial institution deemed too big to fail — saw its share price tumble Wednesday.
The big picture: In testimony before the Senate Finance Committee Thursday, Yellen will tout the government's "decisive and forceful actions" to shore up confidence in the banking system, according to prepared remarks released by the Treasury Department.
"I can reassure the members of the committee that our banking system remains sound and that Americans can feel confident that their deposits will be there when they need them," Yellen plans to say.
She argues in a prepared opening statement that the government's actions demonstrate its commitment to ensuring "that depositors' savings remain safe" and allowed bank customers to make payroll and pay their bills.
Source: Read Full Article